Hampstead's Favourite (and only) Local Satirical Magazine...
"Required breakfast reading is the latest issue of Hampstead's revered satirical rag, the Hampstead Village Voice..."
– The New York Times (26/09/2013).
The spring edition will be at all good local newsagents and bookstores from 28th February 2019, priced £2. Get it while shops last!
Here's our up-dated online version of the 2019 spring edition front cover. Camden and TfL changed their minds on the removal of a zebra crossing after we'd gone to press and didn't tell us, so the printed version became a 'must have historical document' before it even hit the shelves. Yet, having campaigned hard to save the zebra, the Hampstead Village Voice is more than happy to take one for the team!

Here's what's going to be in it...

Here is the updated online version of the printed story which became something of an 'historical document' before it even reached the shops – and this the day after our editor told Robert Elms on BBC London Radio: "we have an advantage over the Ham & High and Camden New Journal because we're quarterly and can take our time over getting story's right..." Well that backfired a bit, didn't it! D'uH!

The winter edition is still at all good local newsagents and bookshops, priced £2.

Here's what's in it...

Where to buy The Hampstead Village Voice for a mere £2

The Hampstead Village Voice is available at over 80 outlets throughout Hampstead, Belsize Park, West Hampstead, South Hampstead, Swiss Cottage, Highgate, Primrose Hill, St. John's Wood, Golders Green, Kentish Town and Camden Town.
Hurrah for newsagents and small shops...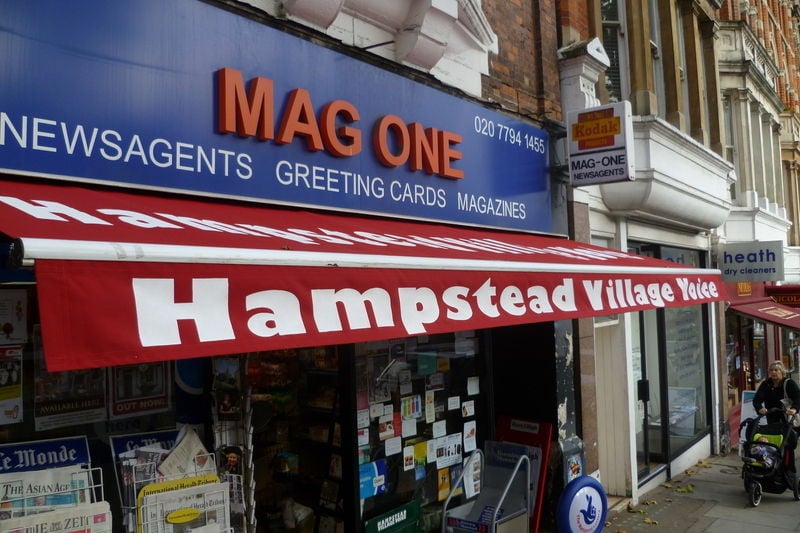 Mag One, Rosslyn Hill, Hampstead.
The Slightly Crappy Online Archive
WARNING: this online version is purposfully naff and somewhat lackadaisical in order to encourage readers like your good selves to spend their £2 on the real thing. So go help to save your local newsagent from death-by-Tescopoly by buying the Hampstead Village Voice.
Check out some Archive action Click Here!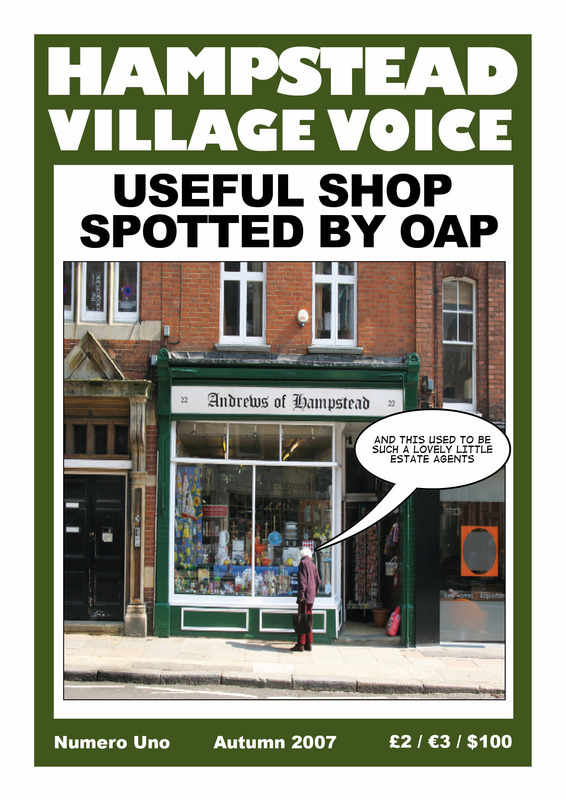 Read mouldy old editions Here
Toodle-pip and Viva Hampstonia, land of the not so free!
Emmanuel 'Mustafa' Goldstein.
Editor and sworn adversary of Big Brother (Both Orwellian and televisual).
CONTACT: info@hampsteadvillagevoice.com
Visit the very occasional Editor's Blog

loading...