Hampstead's Favourite (and only) Local Satirical Magazine...
"Required breakfast reading is the latest issue of Hampstead's revered satirical rag, the Hampstead Village Voice..." – The New York Times (26/09/2013).
Now at all good newsagents, bookshops and supermarkets priced £2.
.

Here's what's in it...

Where to buy The Voice for a mere £2

The Hampstead Village Voice is available at over 80 outlets throughout Hampstead, Belsize Park, West Hampstead, South Hampstead, Swiss Cottage, Highgate, Primrose Hill, St. John's Wood, Golders Green, Kentish Town and Camden Town.
Hurrah for newsagents... Down with Tesco-Stressco!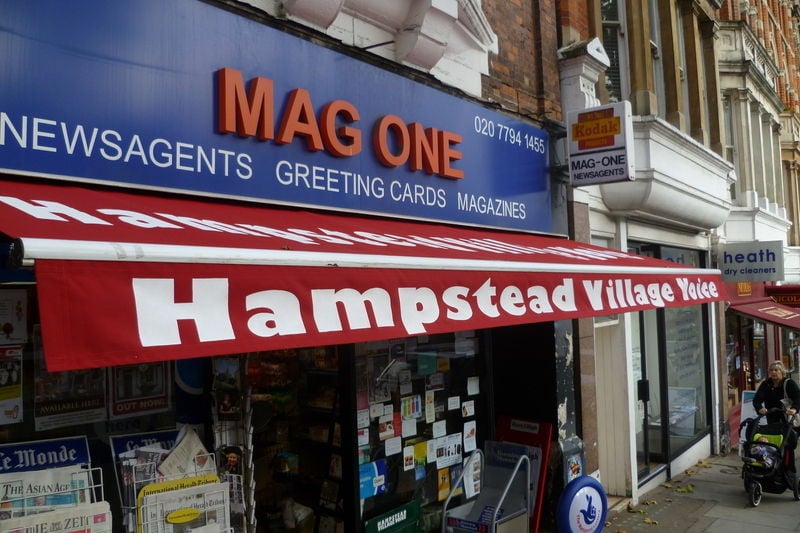 Mag One, Rosslyn Hill, Hampstead.
The Slightly Crappy Online Edition
WARNING: this online version is purposfully crappy and lackadaisical in order to encourage readers to spend their £2 on the real thing. Please help to save your local newsagent from death-by-Tescopoly for a mere two-squid.
Check out some Archive action Click Here!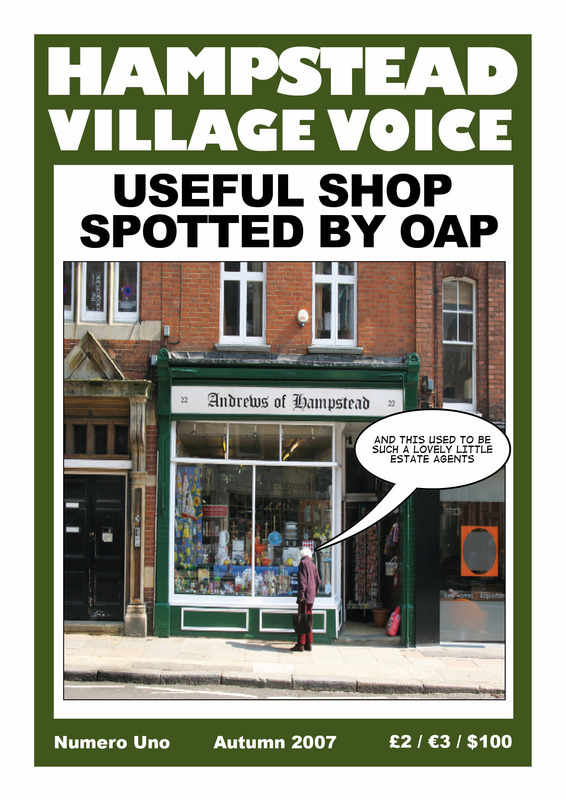 Read mouldy old editions Here
Toodle-pip and Viva Hampstonia, land of the not so free!
Emmanuel 'Mustafa' Goldstein.
Editor and sworn adversary of Big Brother (Both Orwellian and televisual).
Terms & Conditions do not apply.
Consult your pharmacist if you must.
CONTACT: info@hampsteadvillagevoice.com
Visit the occasional Editor's Blog

loading...