Hampstead's Favourite (and only) Local Satirical Magazine...
"Required breakfast reading is the latest issue of Hampstead's revered satirical rag, the Hampstead Village Voice..." – The New York Times
Hurrah! The autumn edition of the Hampstead Village Voice is available now at all the outlets listed below.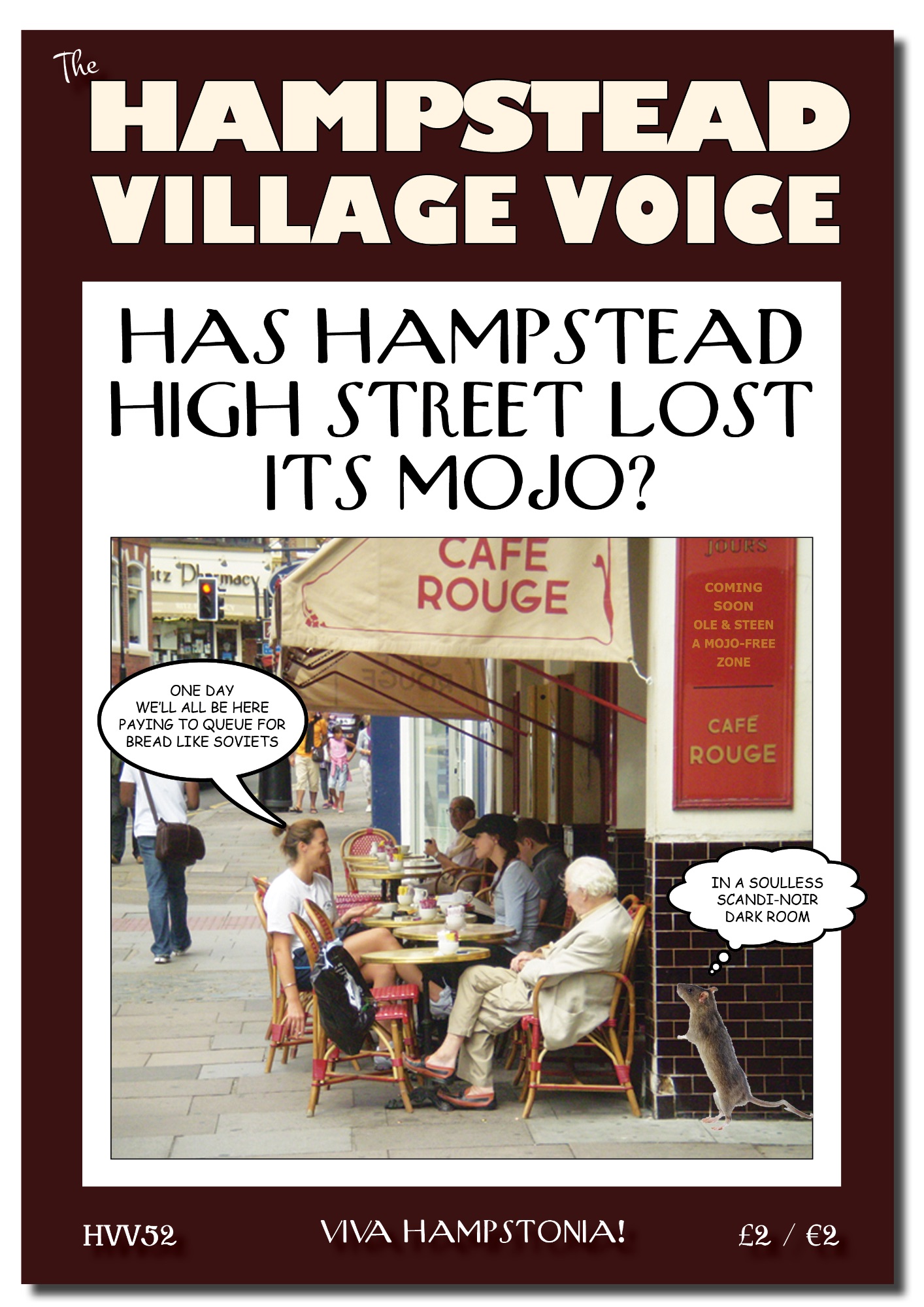 Where To Buy the Autumn edition now:
GREEN IN STOCK | RED OUT OF STOCK
Hampstead Village: Hampstead Tube Station, Mag One, Peppercorn, The Original Coffee Box.

South End Green: M&M Heath News (24 Bus Terminus), Heath News (Hampstead Heath Overground), London Minimarket (South End Road) Fleet News (Fleet Rd).
West Hampstead: West End Lane Books, Winton's, Nisa Local, Mistry (West End Lane).
Belsize Village: The Late Late Store.
Highgate: Brooksby (Highgate Village), Swain's Lane News.

Gospel Oak: News Food & Wine, Nisa Local Post Office (Highgate Road).
Camden Town: Camden News.

Primrose Hill: Post Office.
St John's Wood: Gilberts News.
South Hampstead: Fairprice Food.
Finchley Road: Atlanta Food & News, Walk Inn Food & Wine.
Golders Green: Golders Green Tube Stn and The Candy Box.
Kentish Town: Kentish Town News.
All our newsagents receive at least 50% of the cover price. Please buy the Voice and support your local newsagent.
Here's what's in the autumn edition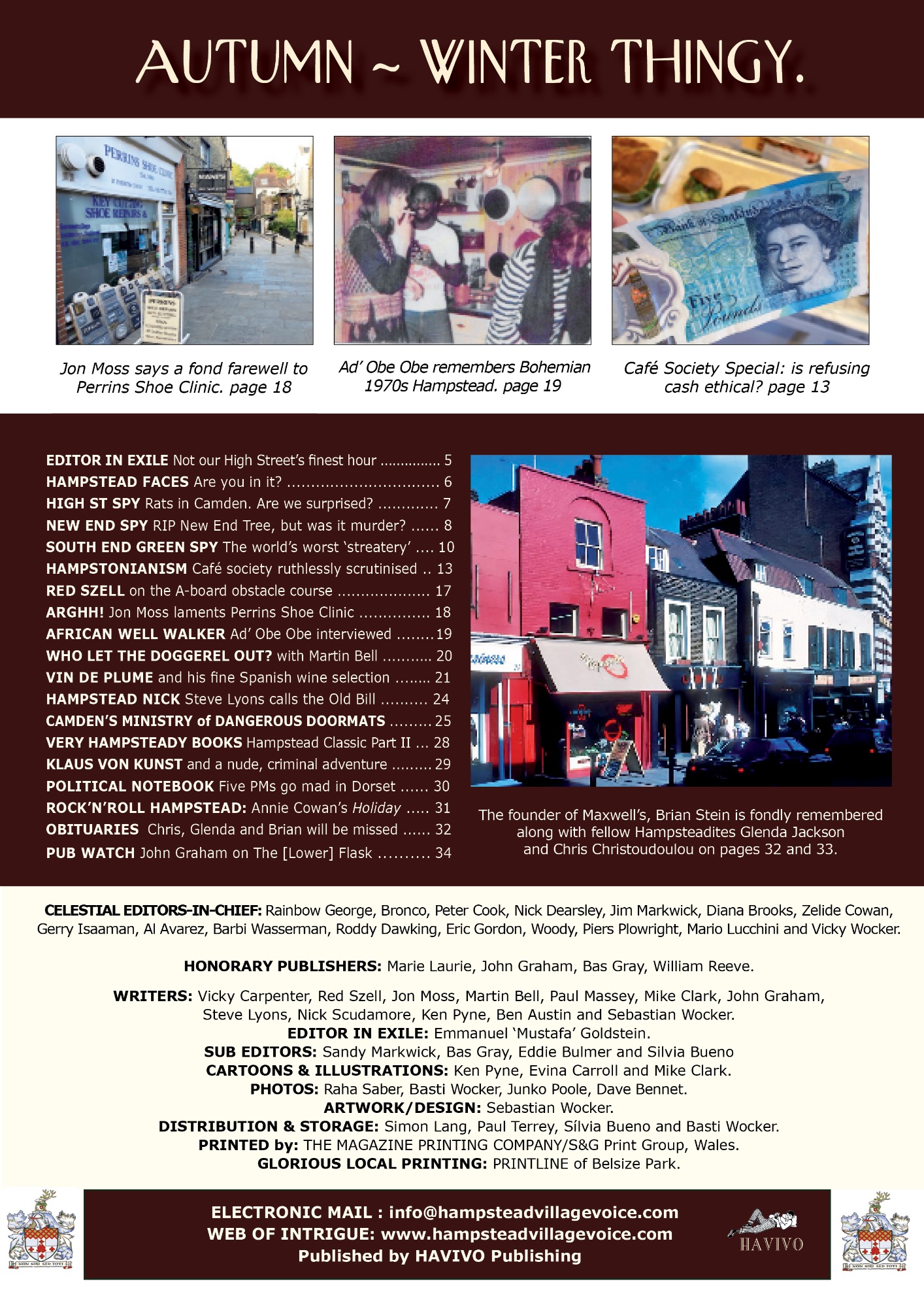 Highlights of edition HVV52 go online from 01/12/2023 so buy a real one now!
To read stories online before they come out and help support the Hampstead Village Voice subscribe to our patron's page:
Join our little club, help to keep us going and receive a host of benefits at www.patreon.com/hampstead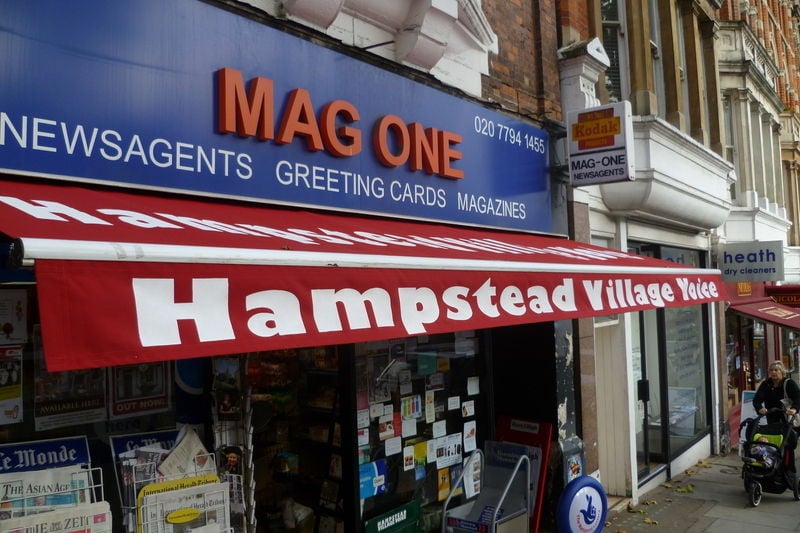 Hurrah for newsagents and small shops who recieve at least 50% of the cover price of every magazine they sell.
Mag One, Rosslyn Hill, Hampstead.
Toodle-pip and Viva Hampstonia!
Emmanuel 'Mustafa' Goldstein
CONTACT: [email protected]
VISIT: Editor's Blog

loading...