Hampstead's Favourite (and only) Local Satirical Magazine...
"Required breakfast reading is the latest issue of Hampstead's revered satirical rag, the Hampstead Village Voice..."
THE CORRUPT WINTRY EDITION IS ON SALE NOW!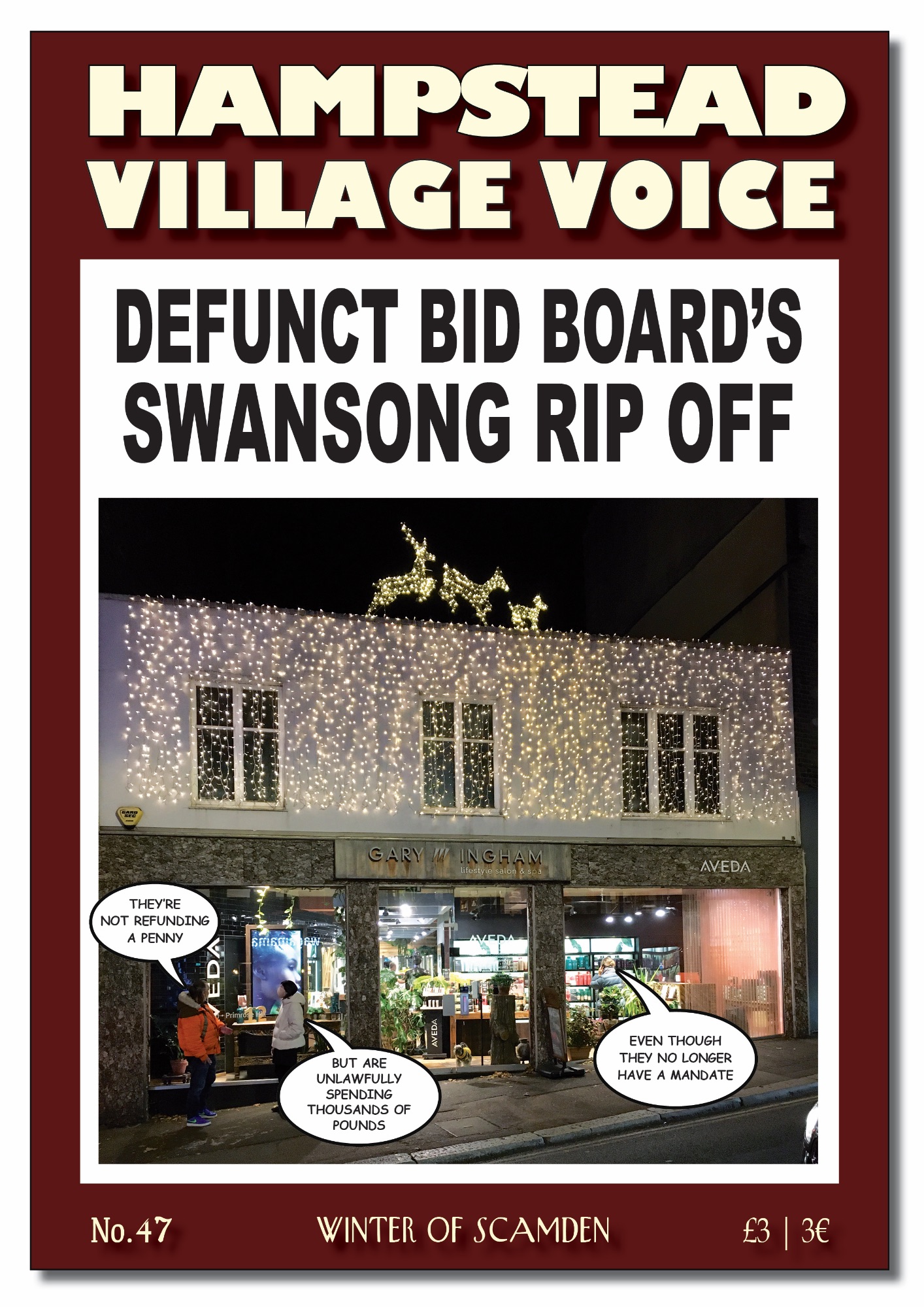 Here's what's in it...
Where To Buy the Voice:
Hampstead Village: Hampstead Tube Station, Mag One (Rosslyn Hill), Peppercorn (New End), Village News (Heath Street), Danny's Coffee Phone Booth (High Street).
South End Green: Heath News (24 Bus Terminus), Heath News (Hampstead Heath Overground), London Minimarket (South End Road)
West Hampstead: West End Lane Books, Winton's, Nisa Local, Mistry (West End Lane)
Belsize Village: The Late Late Store
Highgate: Brooksby (Highgate Village), Swain's Lane News

Gospel Oak: News Food & Wine, Nisa Local Post Office (Highgate Road)
Camden Town: Camden News

Primrose Hill: Post Office
St John's Wood: Pereira News, Gilberts News
South Hampstead: Fairprice Food
Finchley Road: Atlanta Food & News
Golders Green: Golders Green Tube Stn and the Candy Box.
Kentish Town: Kentish Town News.
All our newsagents receive at least 50% of the cover price. Please buy the Voice and support your local newsagent.
Wintry Highlights Edition goes online from 3pm 05/01/2022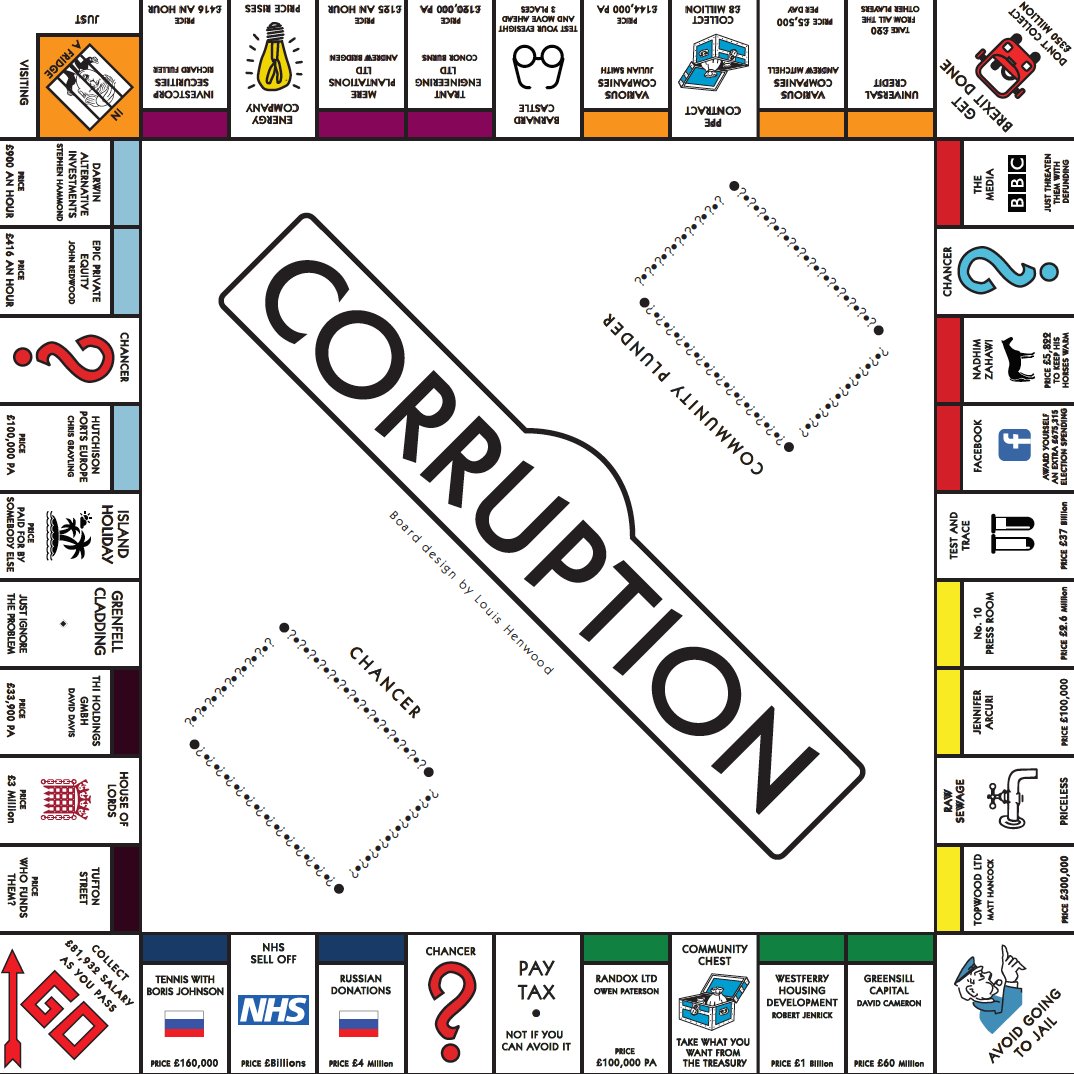 Louis Henwood's 'Corruption' as seen in Schmidty's Political Notebook in the Winter Edition (HVV47).
To read stories online before they come out and help support the Hampstead Village Voice subscribe to our patron's page: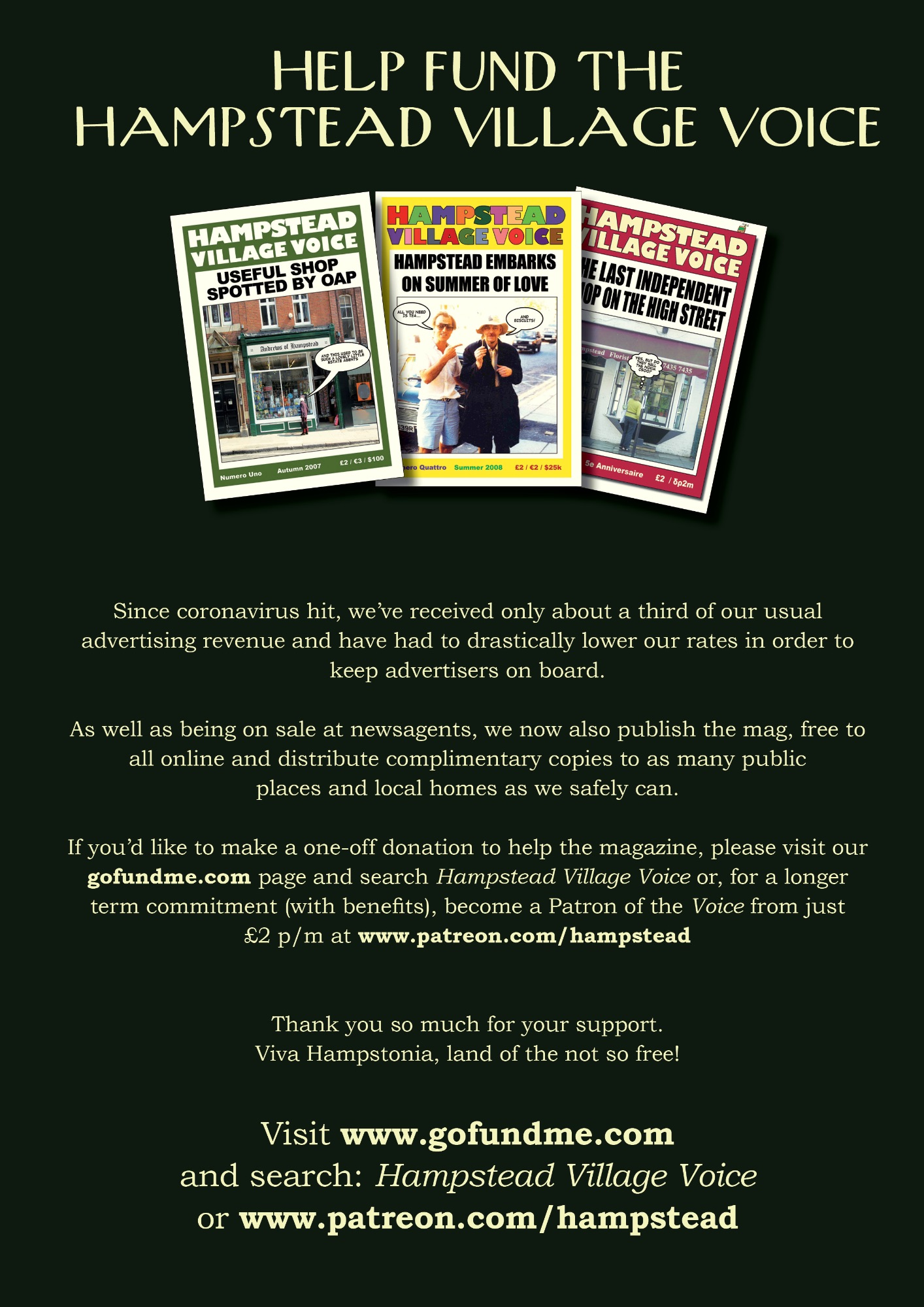 Join our little club, help to keep us going and receive a host of benefits at www.patreon.com/hampstead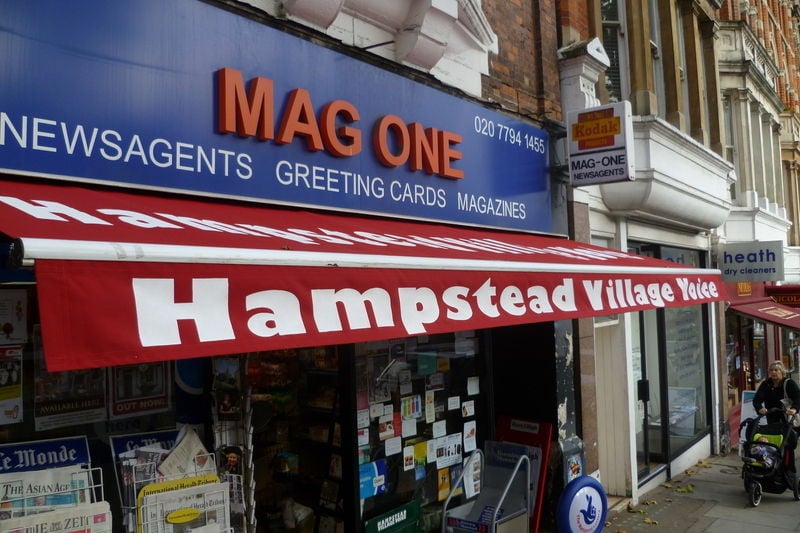 Hurrah for newsagents and small shops who recieve at least 50% of the cover price of every magazine they sell.
Mag One, Rosslyn Hill, Hampstead.
Toodle-pip and Viva Hampstonia!
Emmanuel 'Mustafa' Goldstein
CONTACT: [email protected]
VISIT: Editor's Blog

loading...