Online Edition
To stay in line with cappuccino-inflation, the 'Spring of Hope' edition of the magazine is now at local corner shops priced £3.
You can read the hugely inferior online edition below!

Bits of previous editions are also readable below.
Click on an advertiser's advert to be taken to their website.
Click here to donate to our go fund me site and help keep the magazine going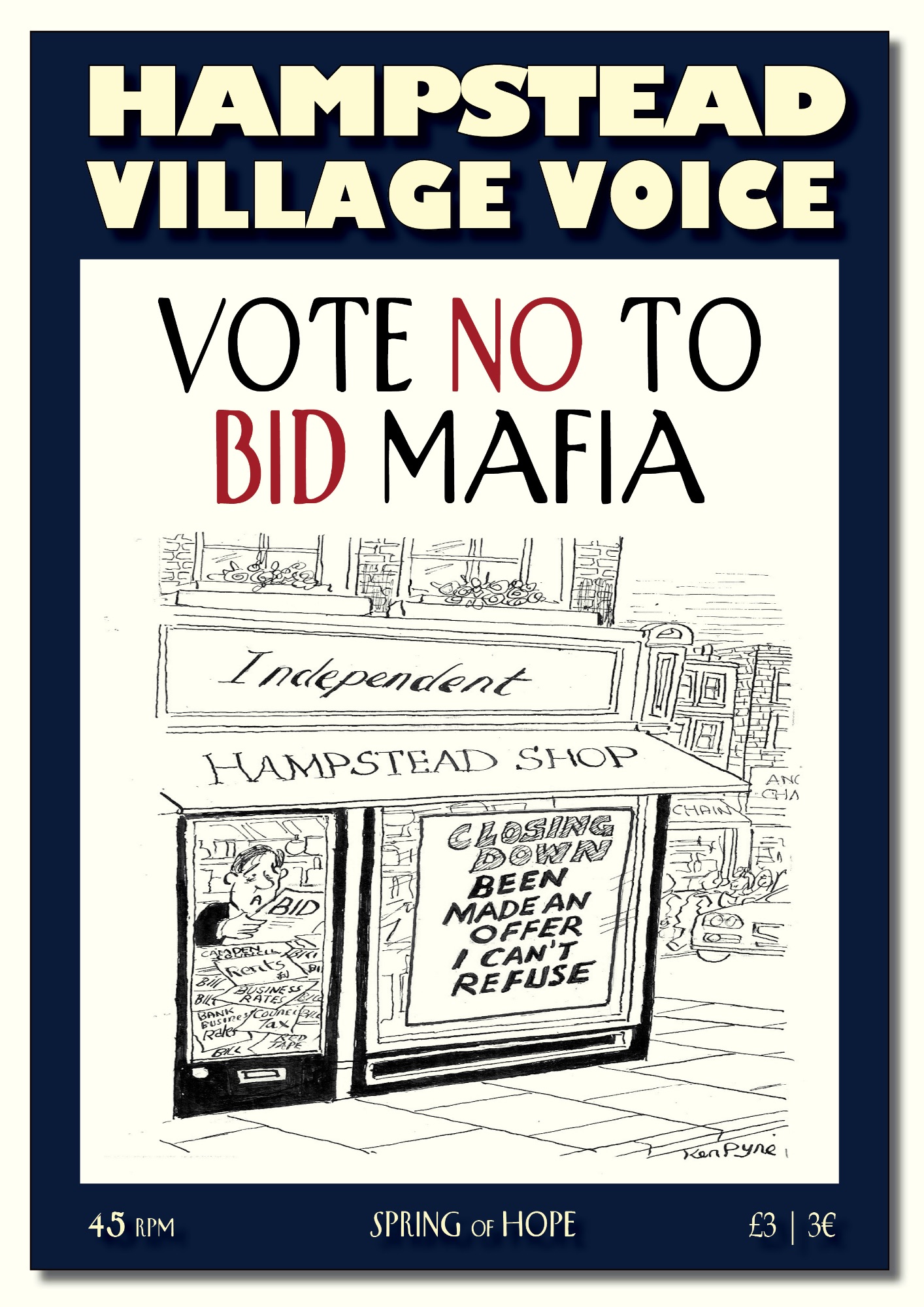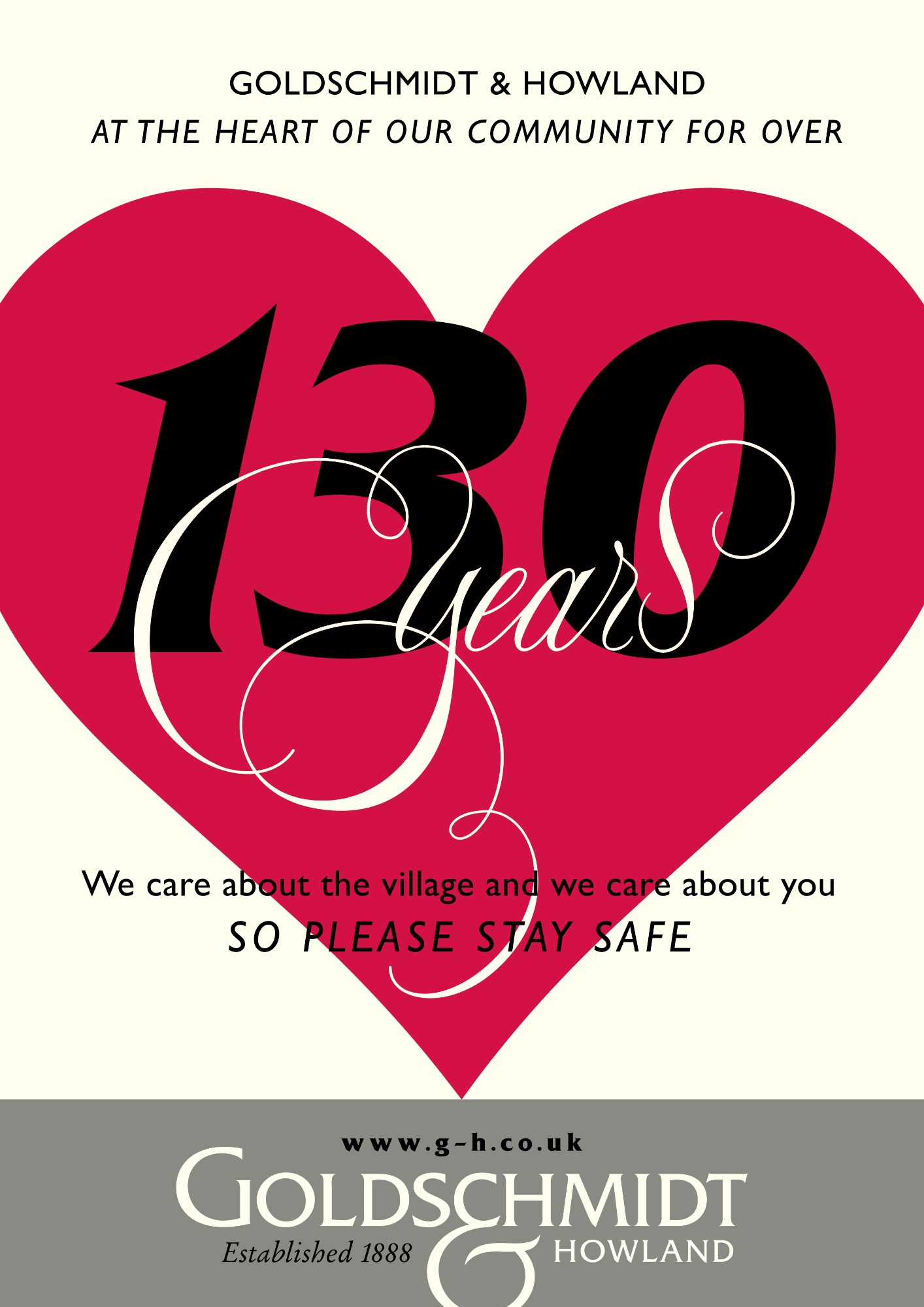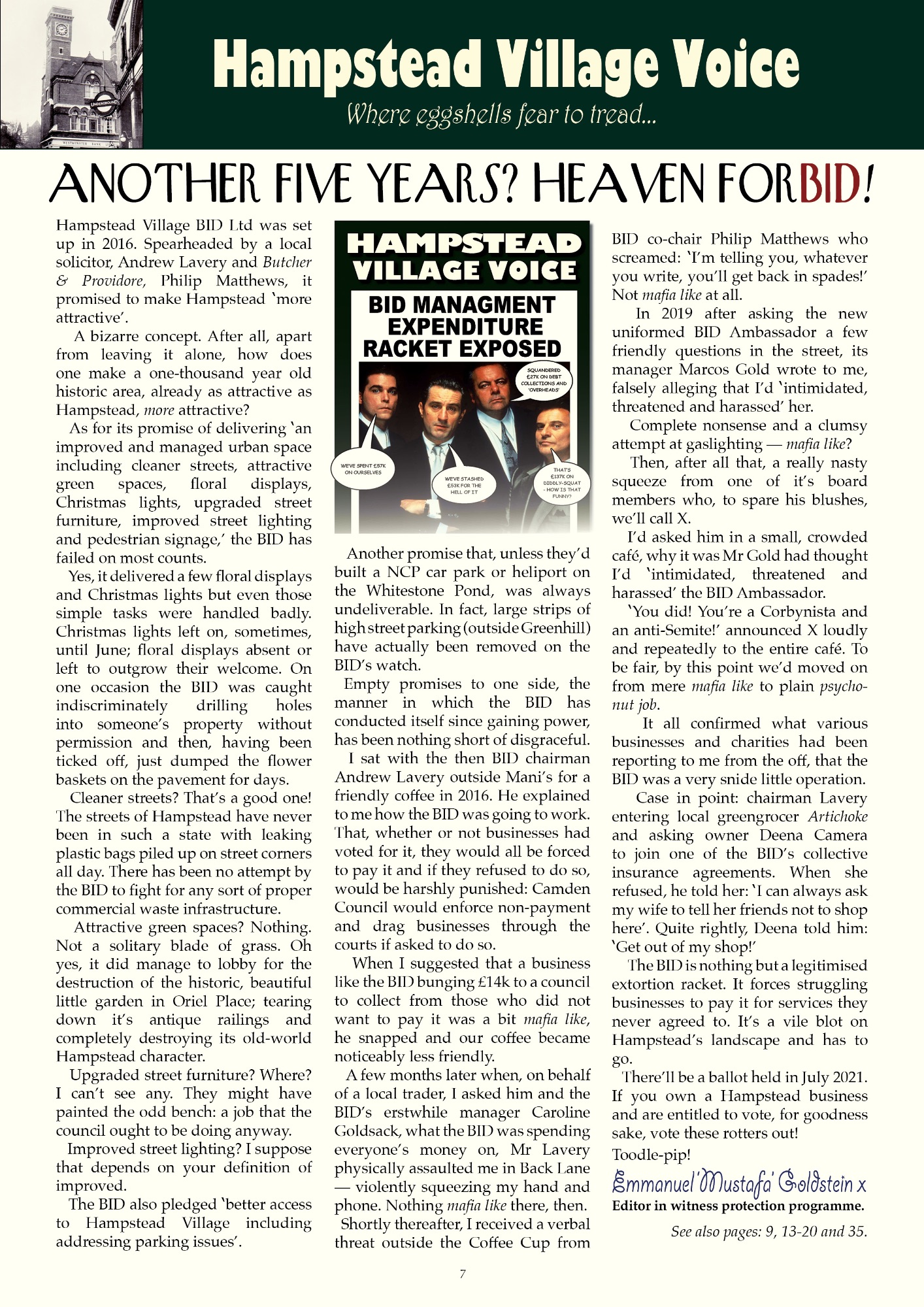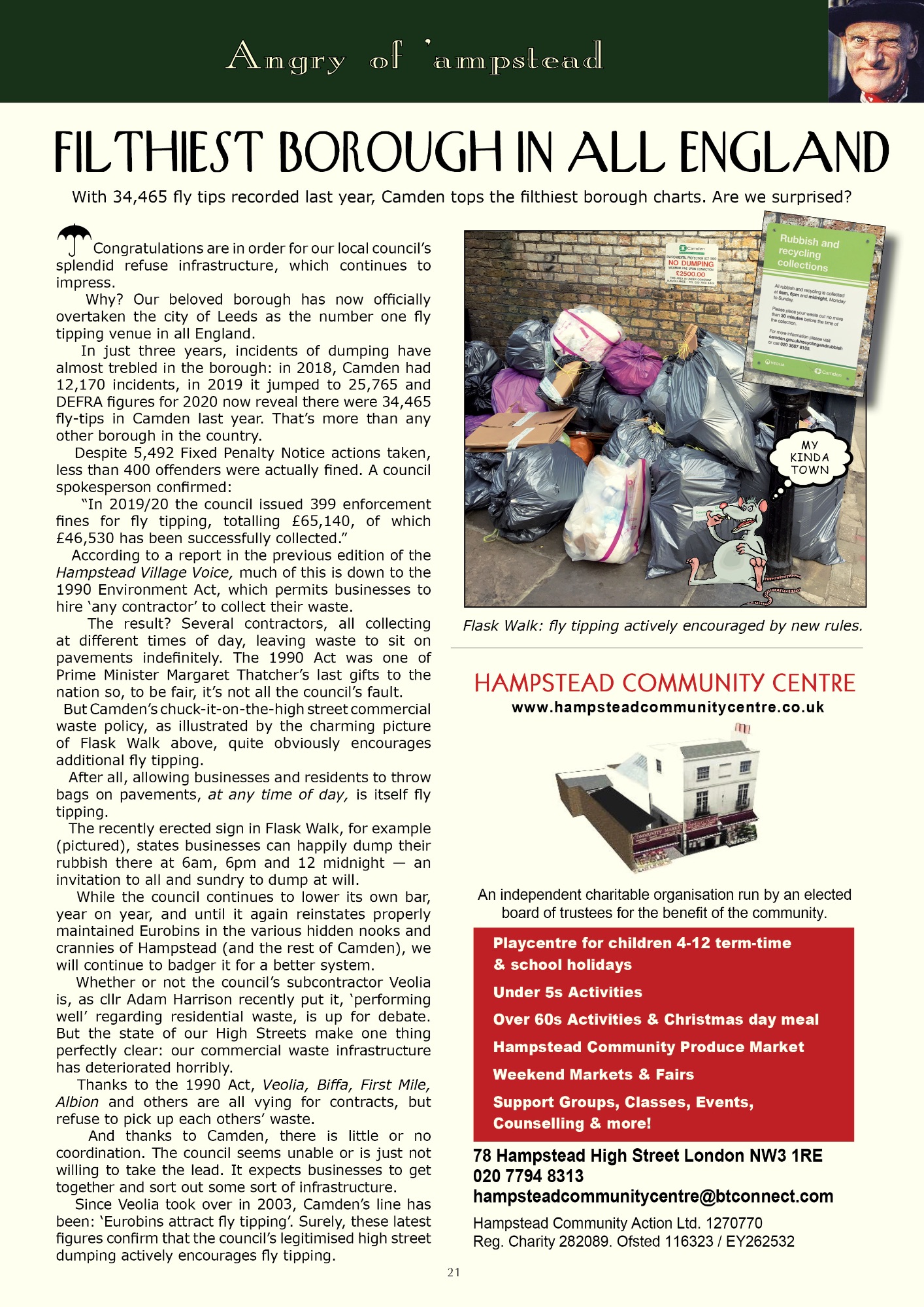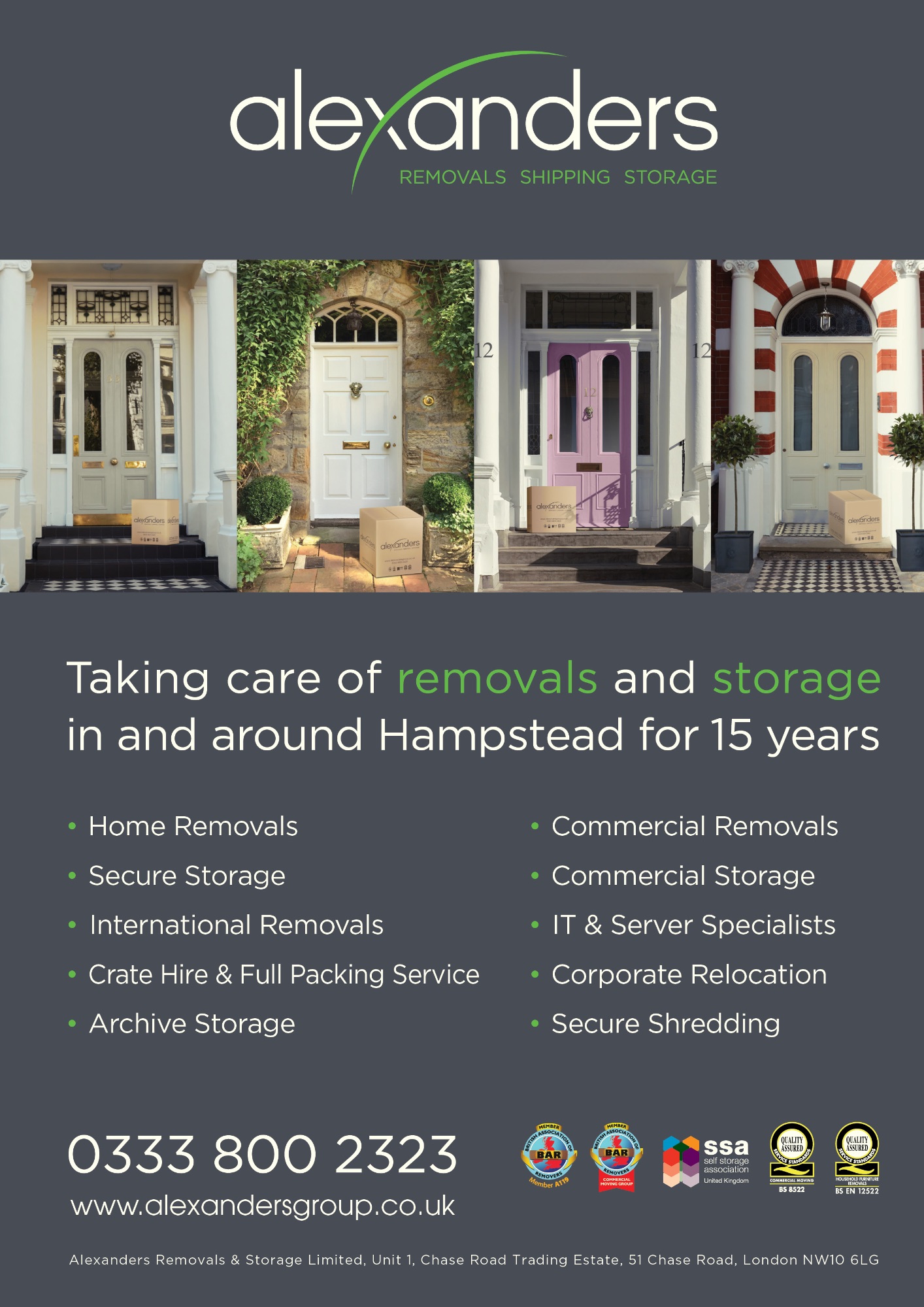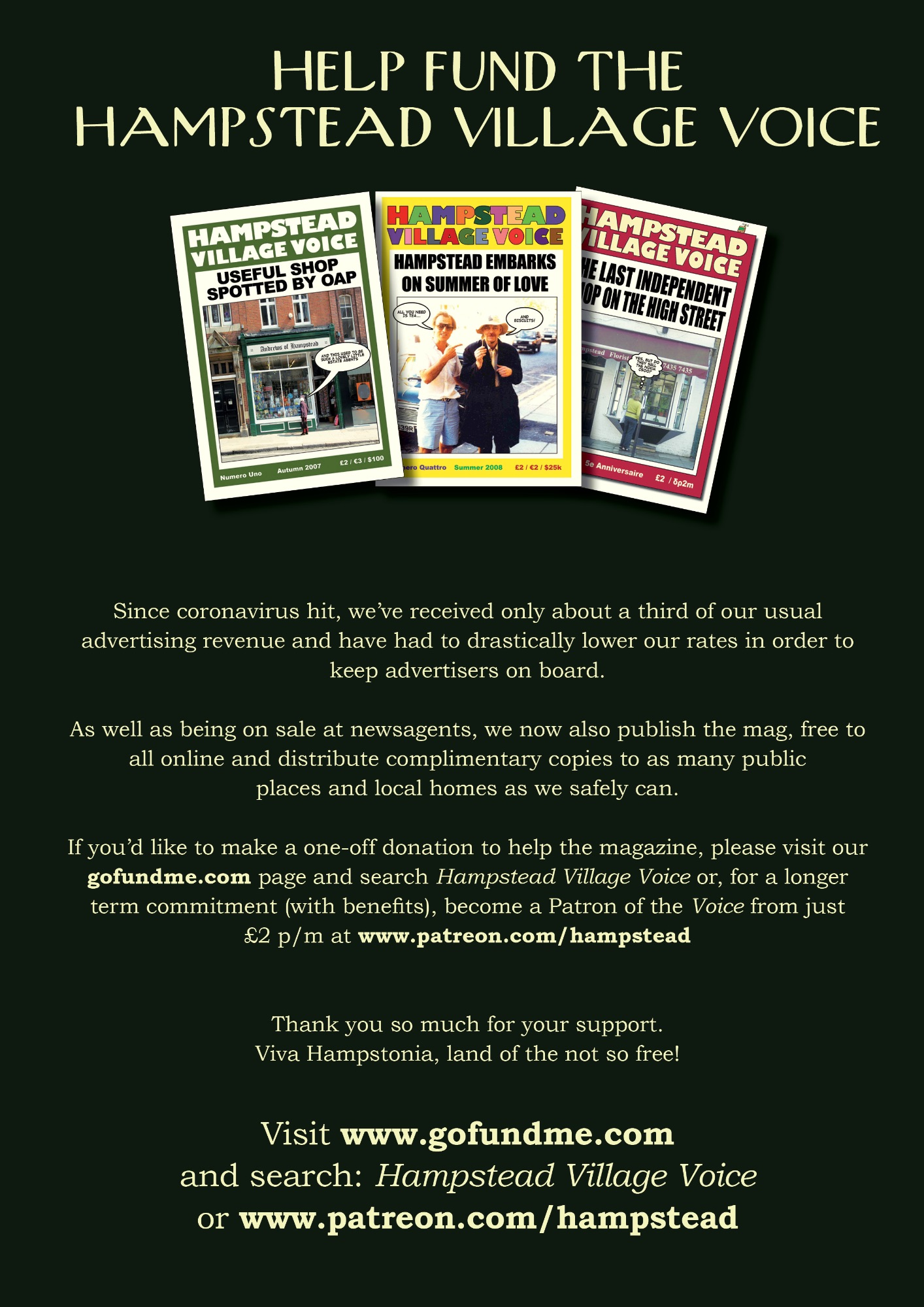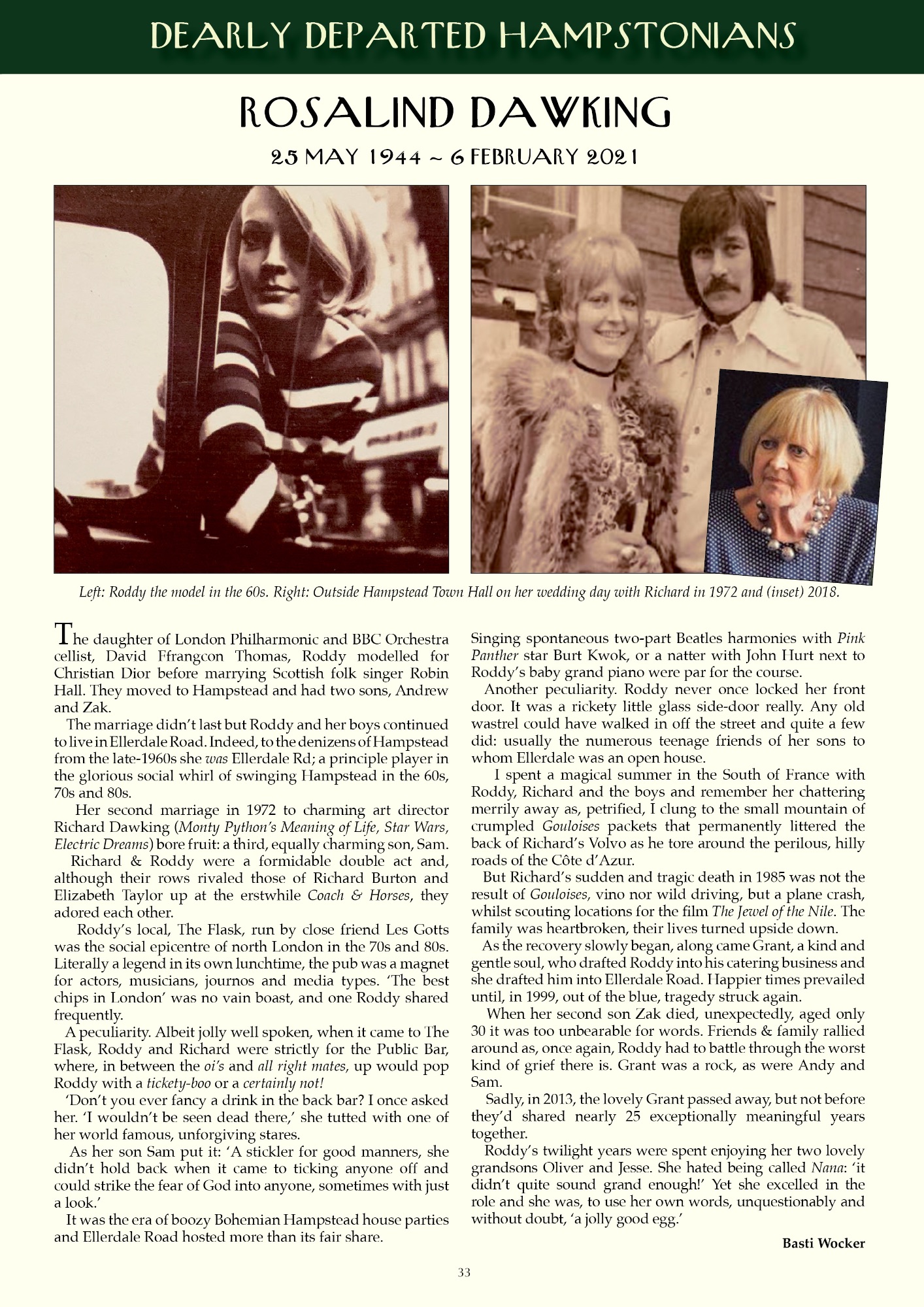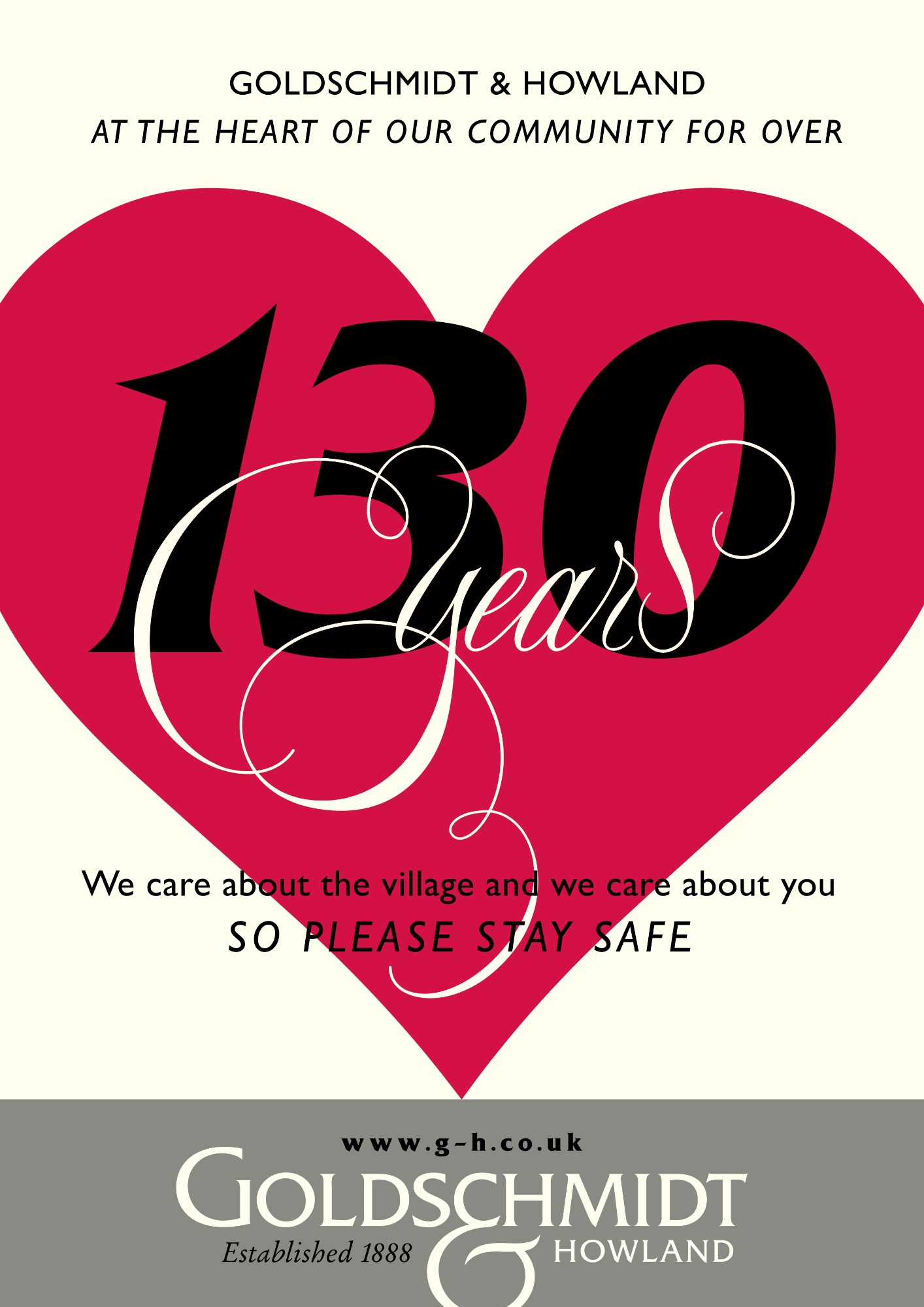 Here are some highlights of the Winter 2020/21 edition published in January 2021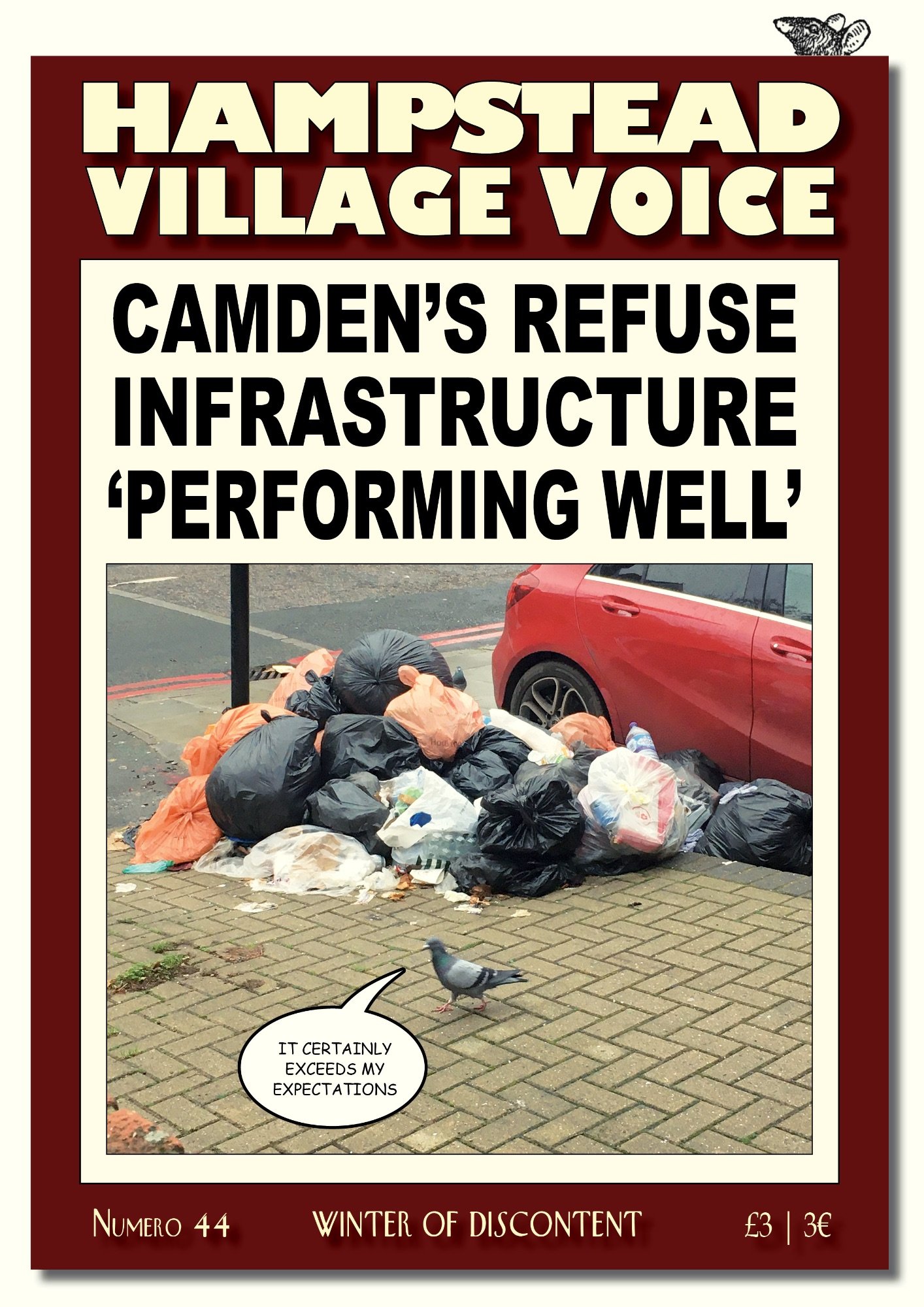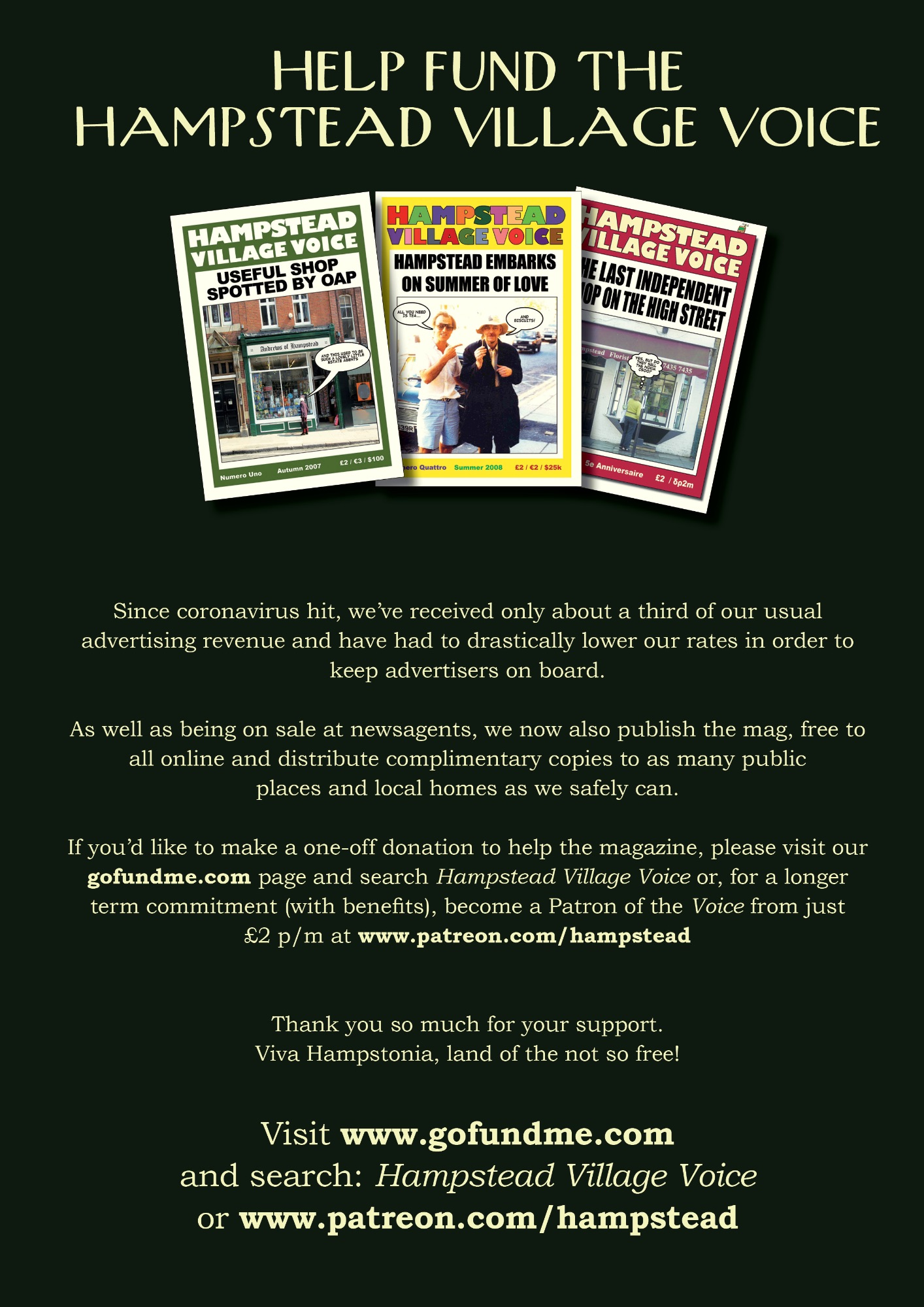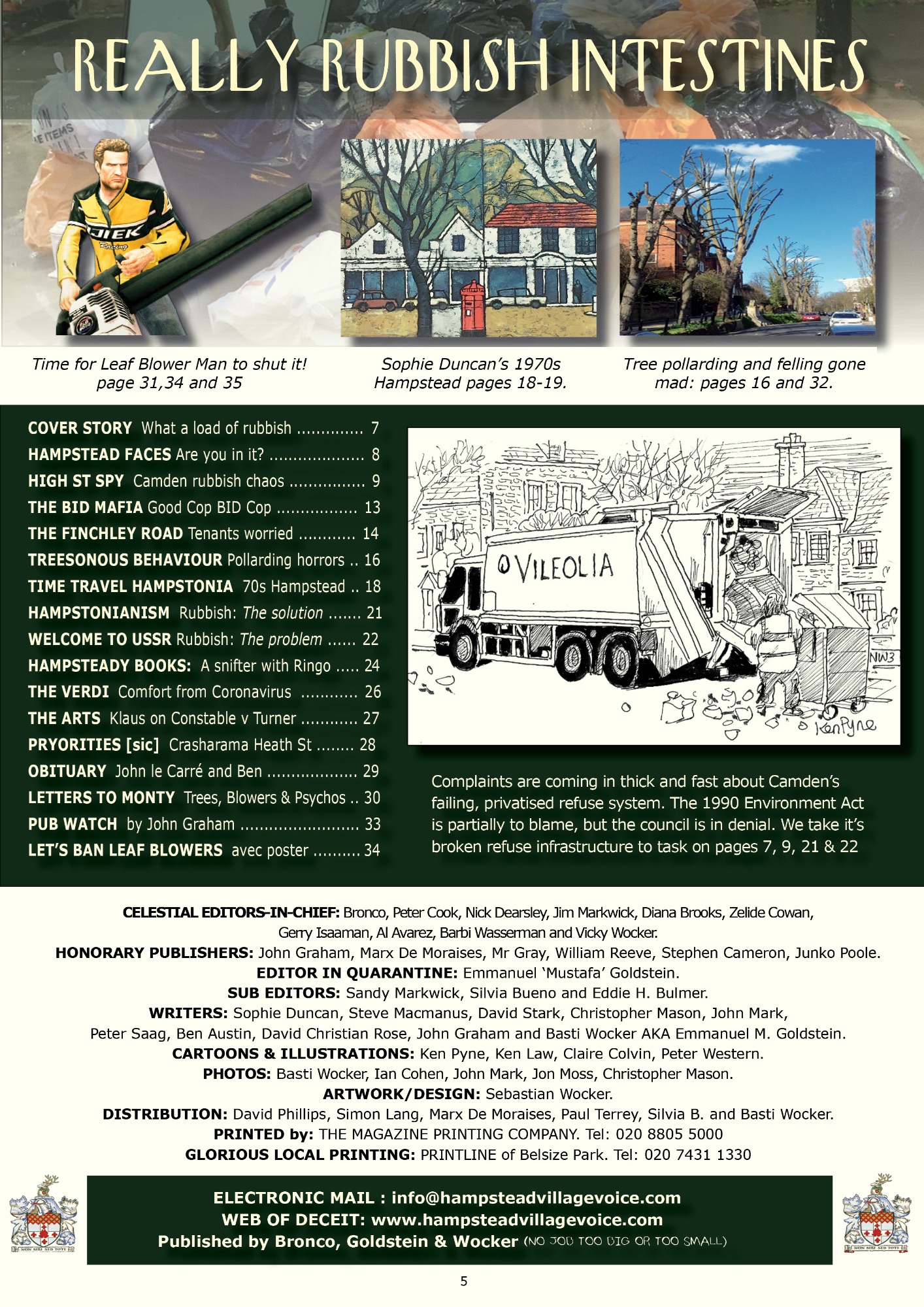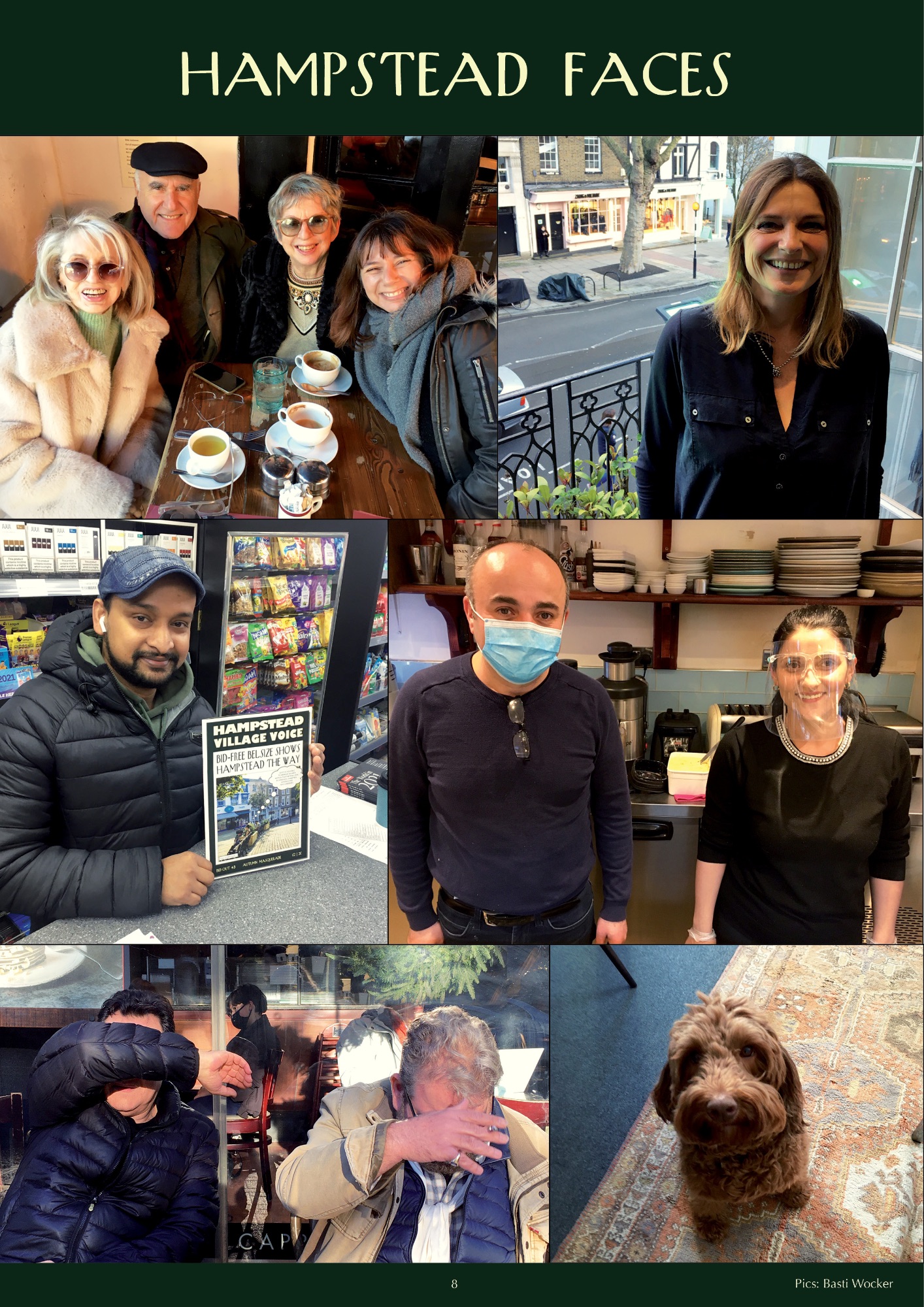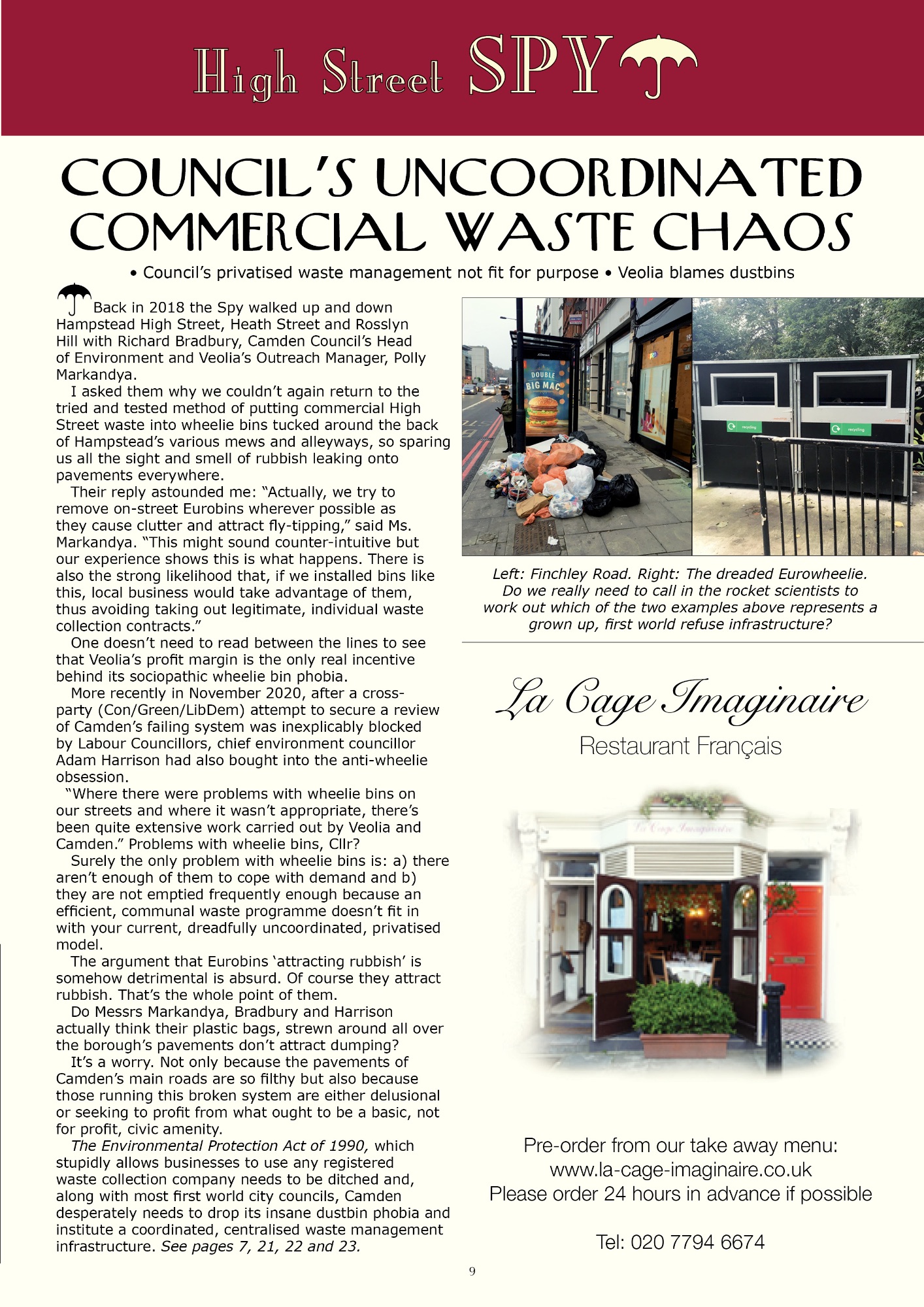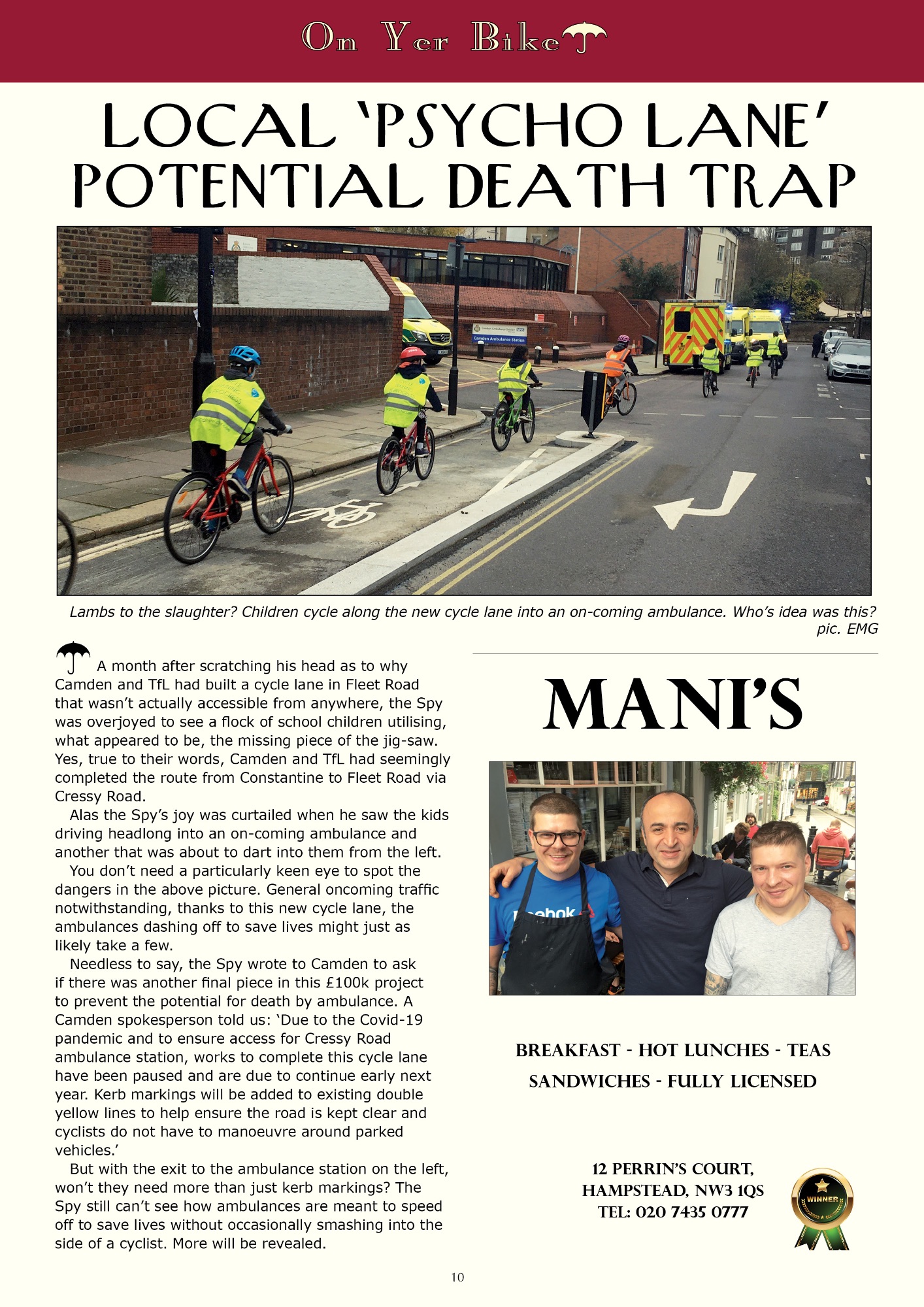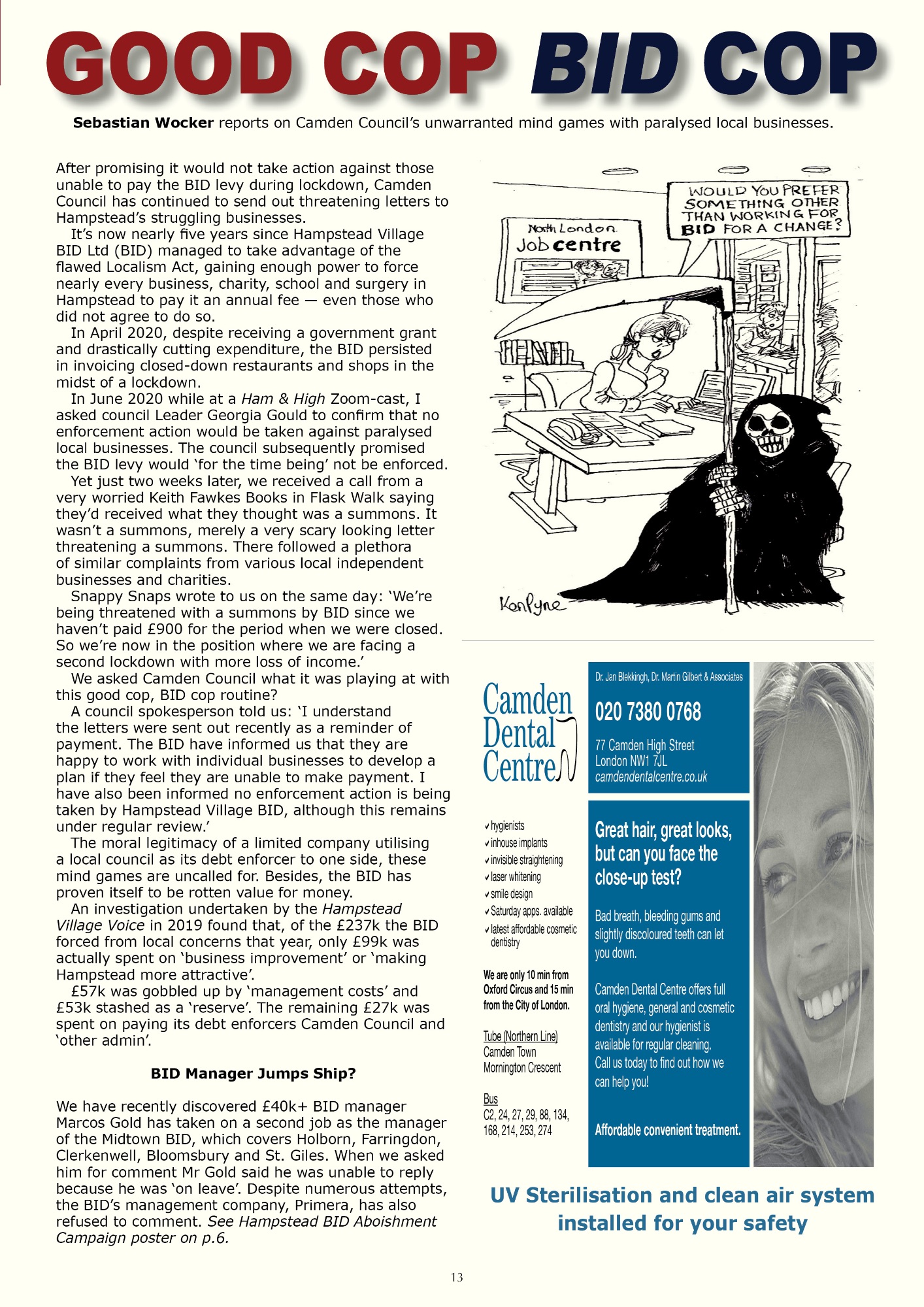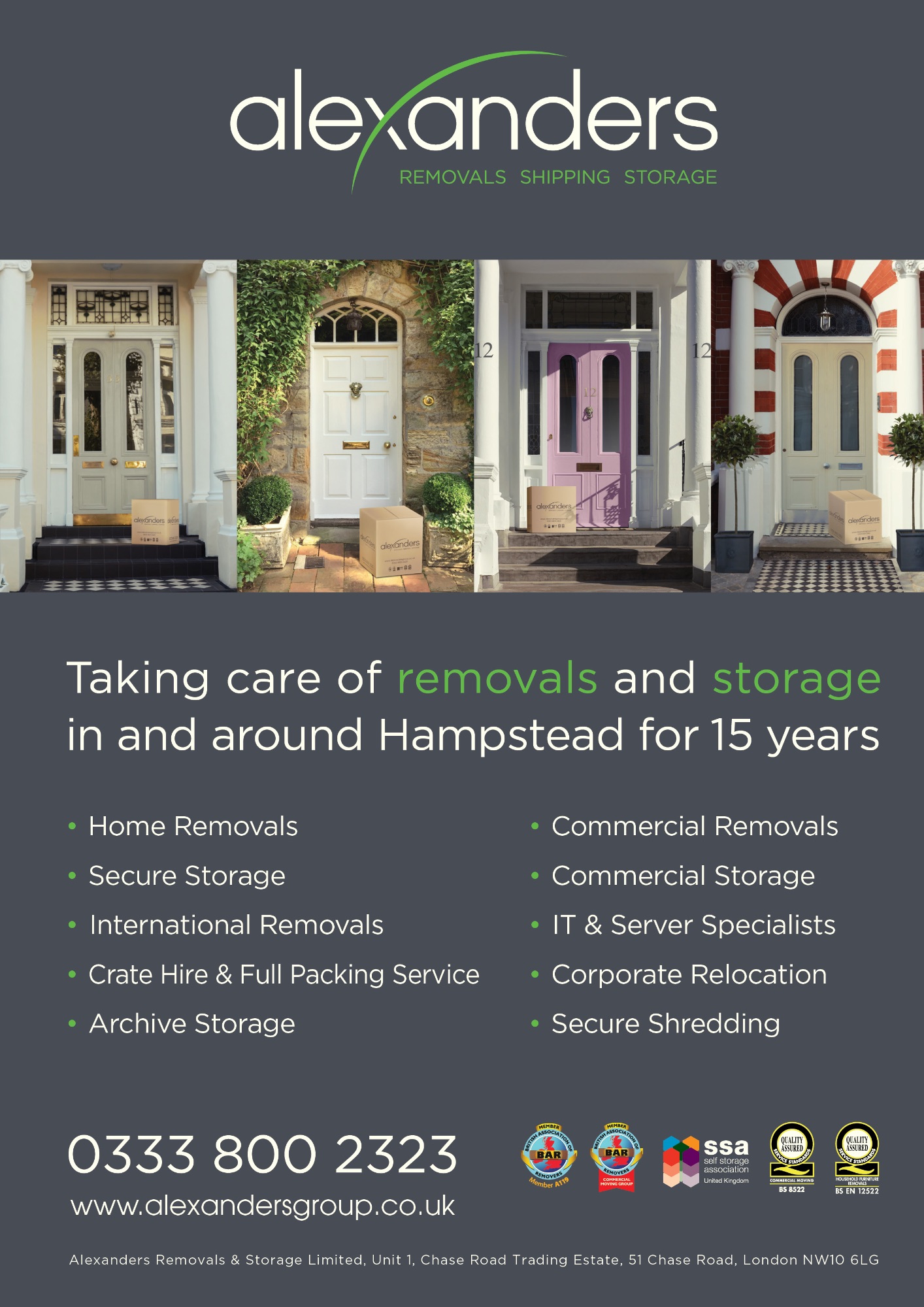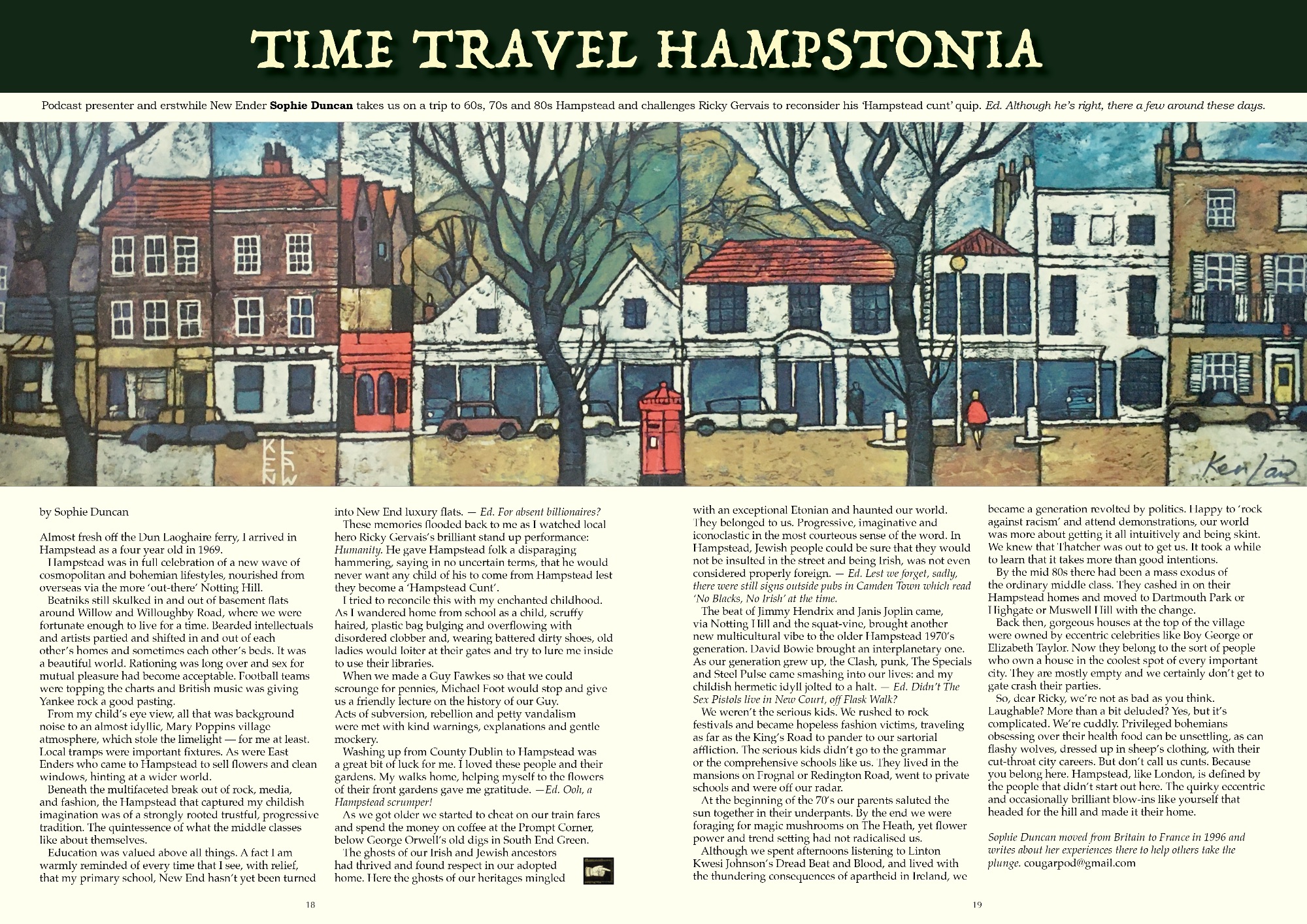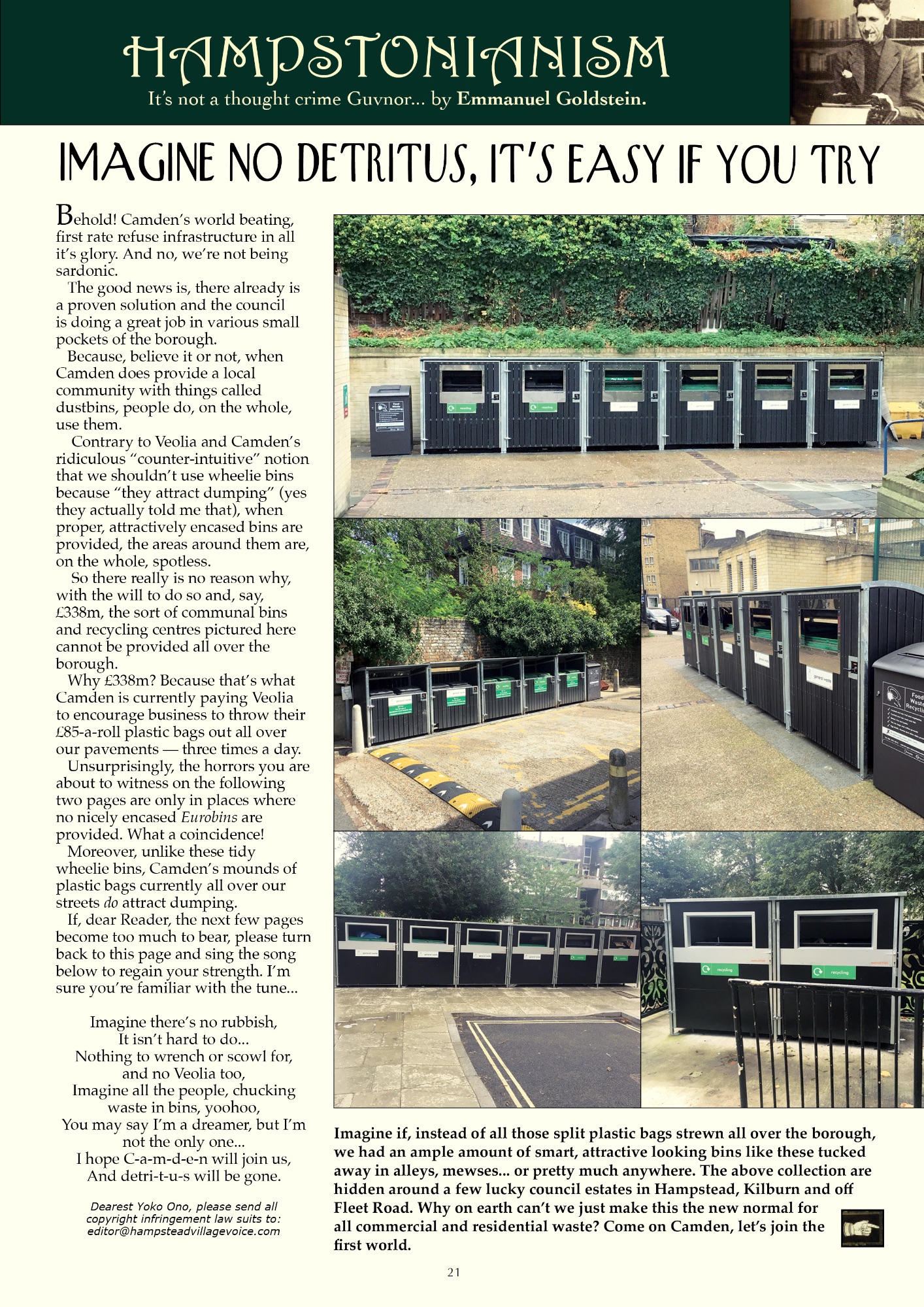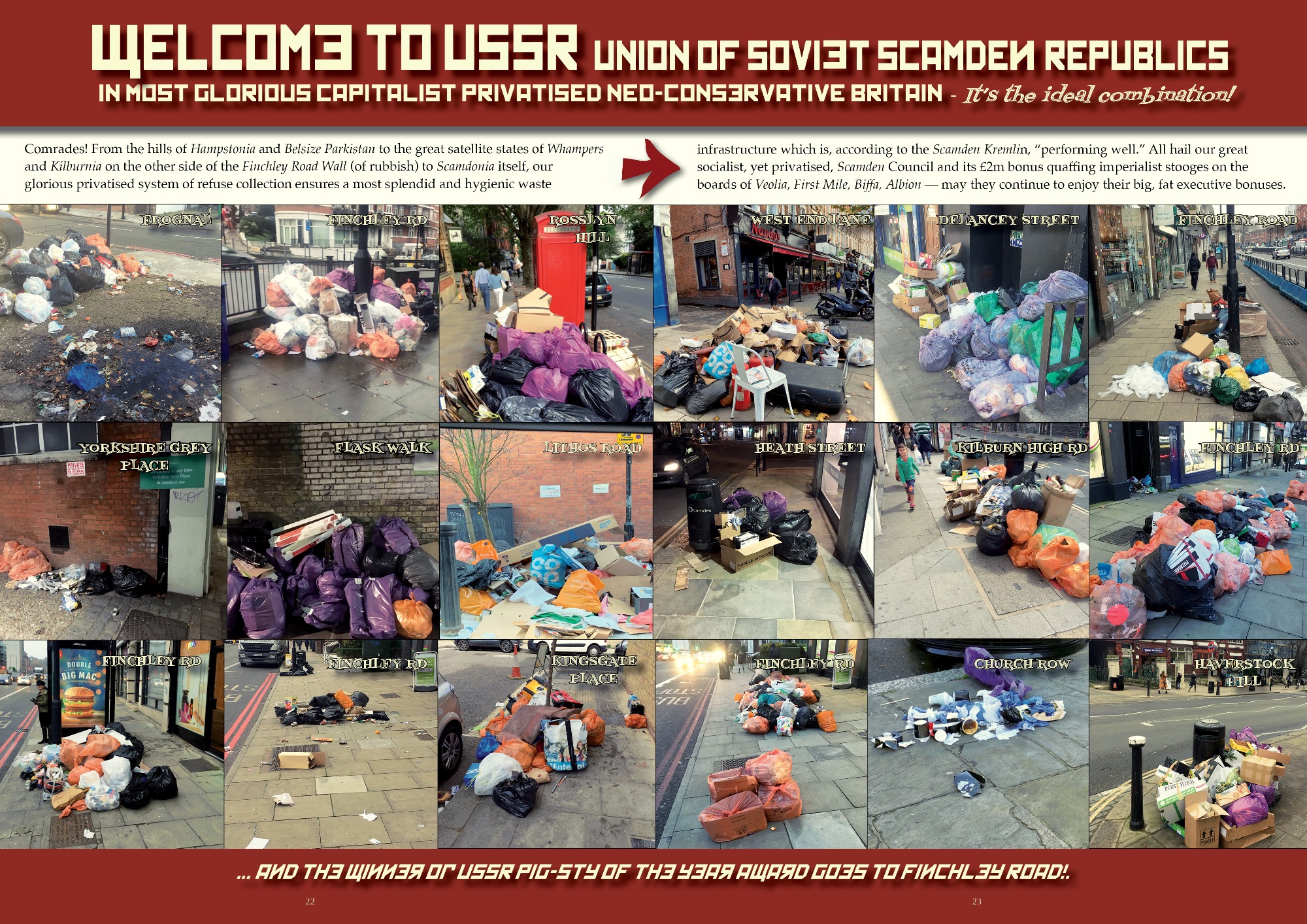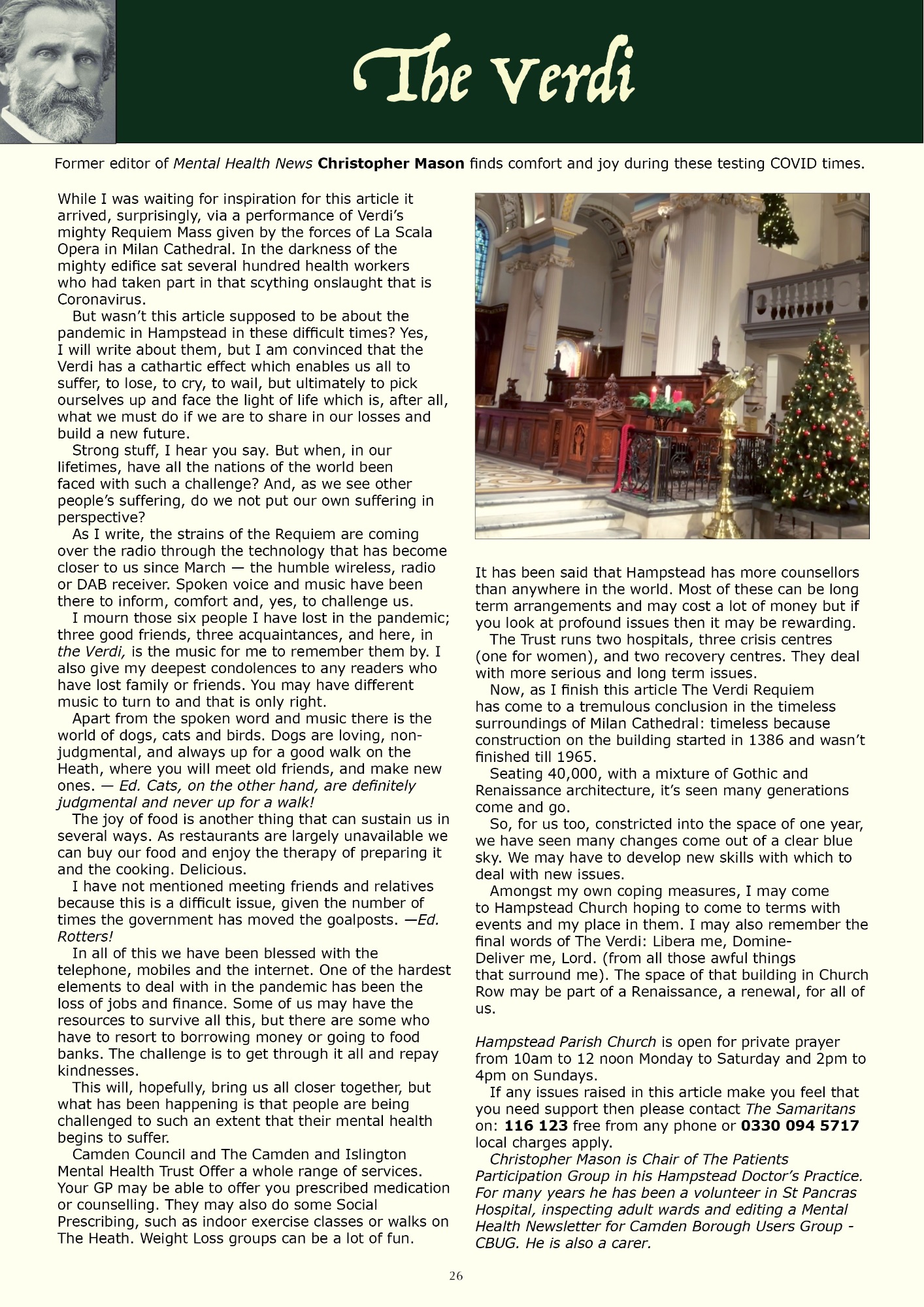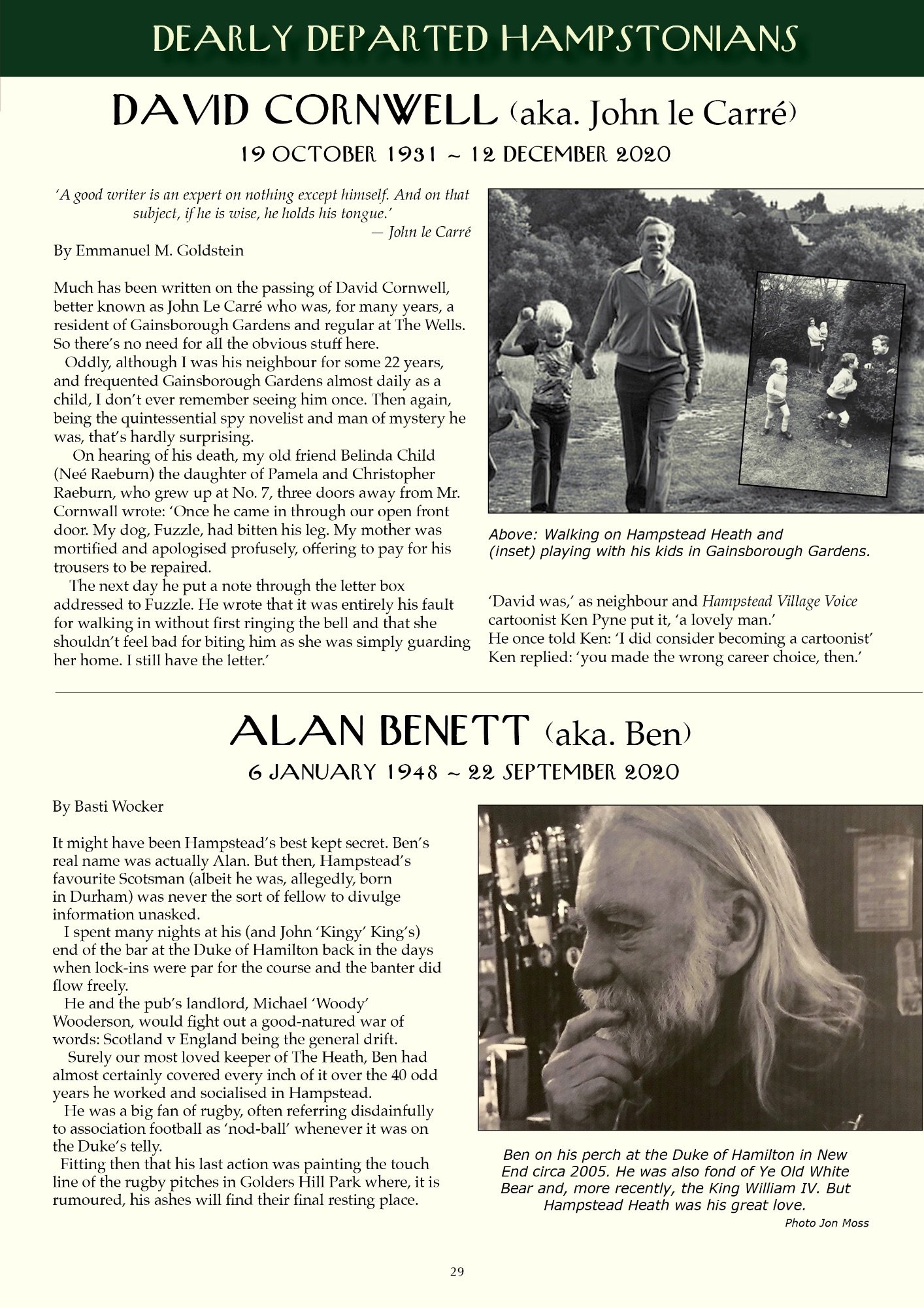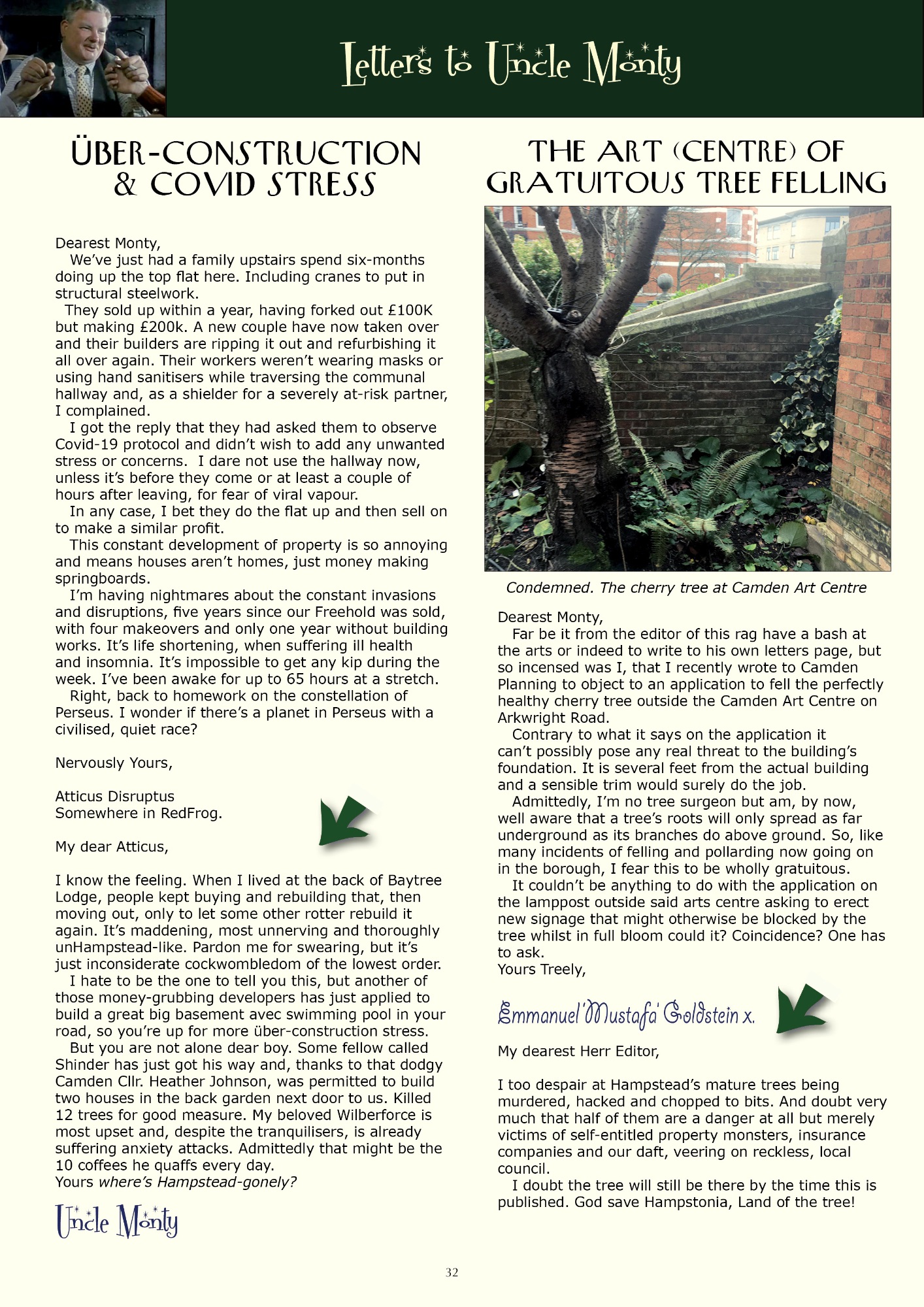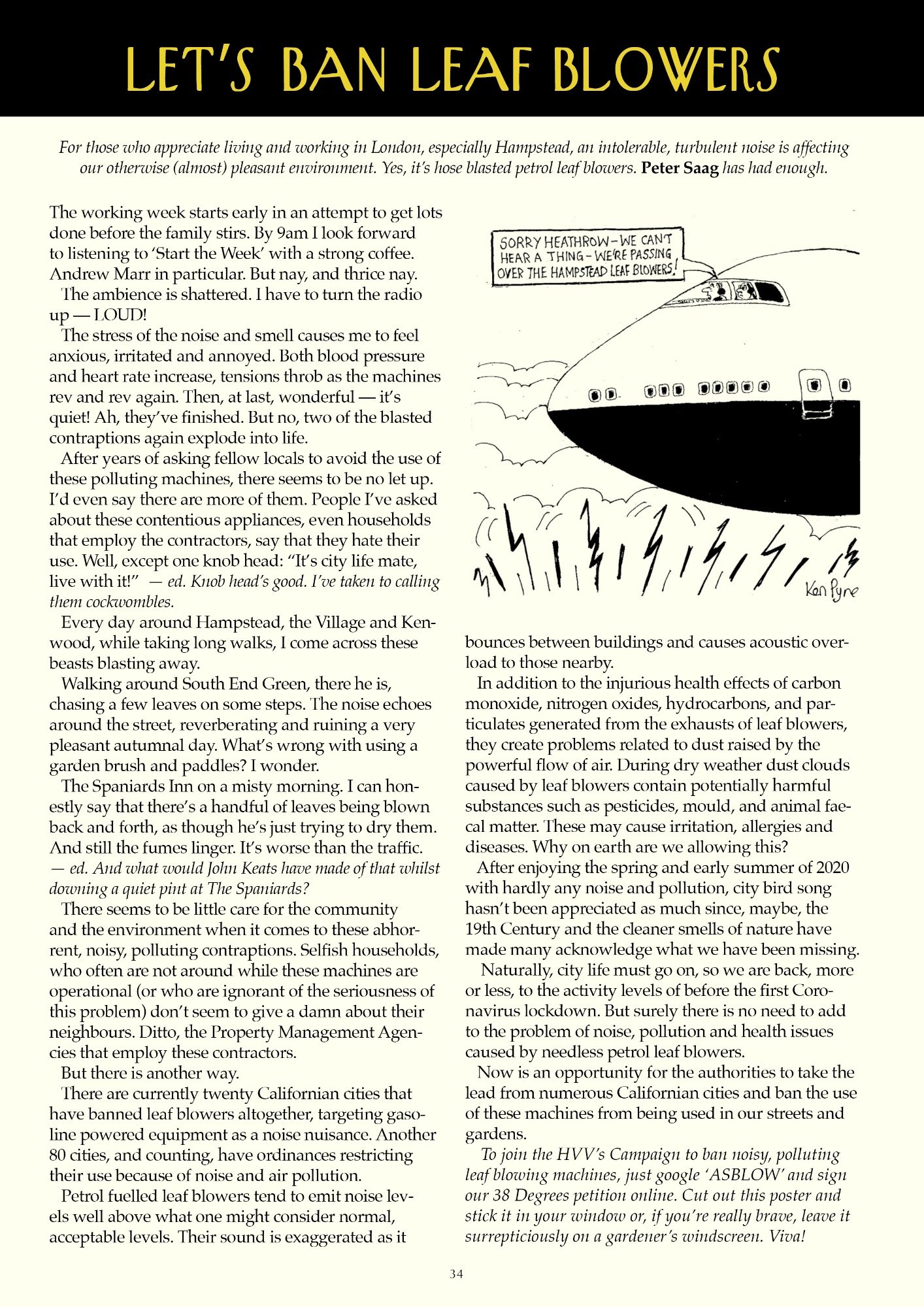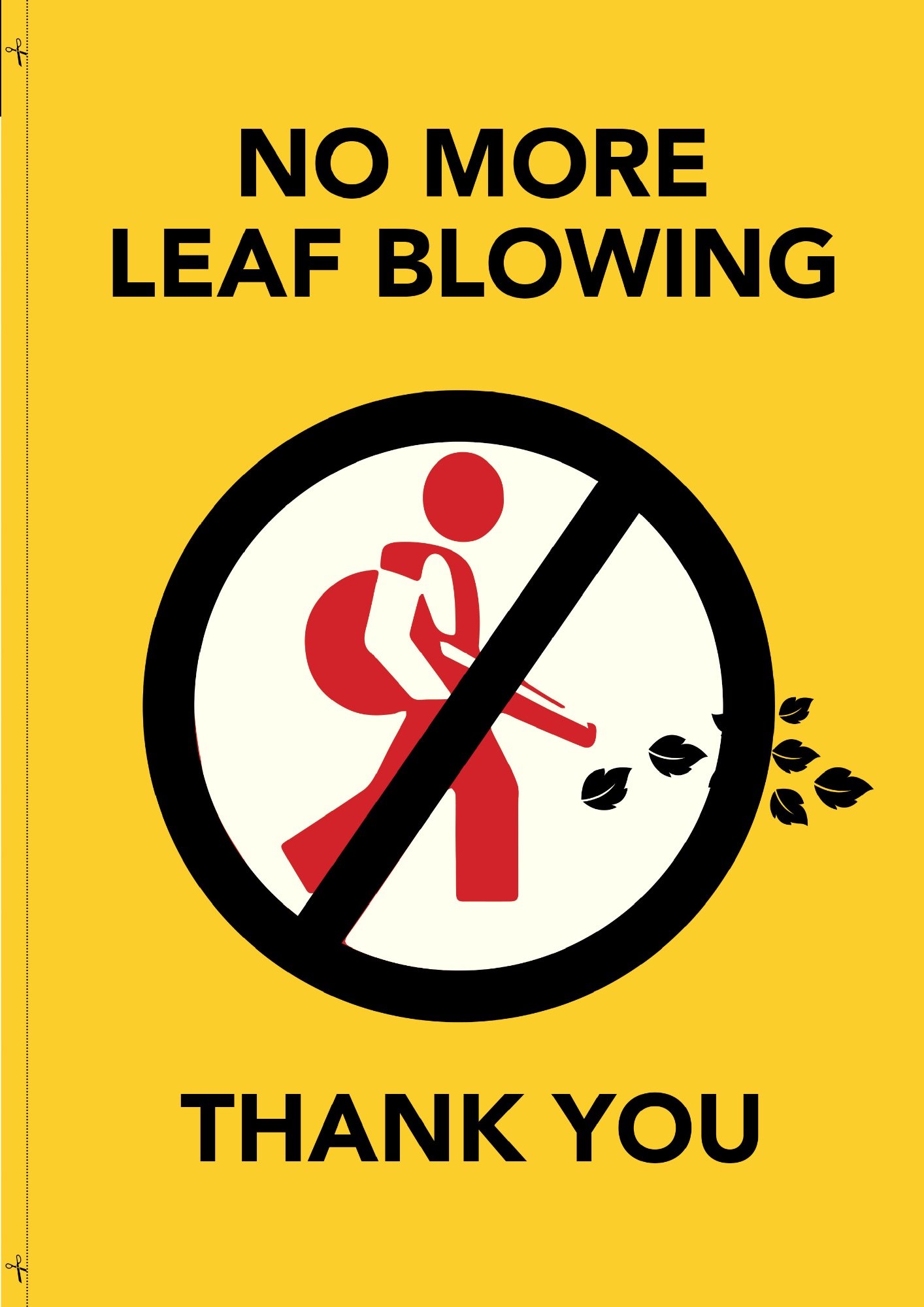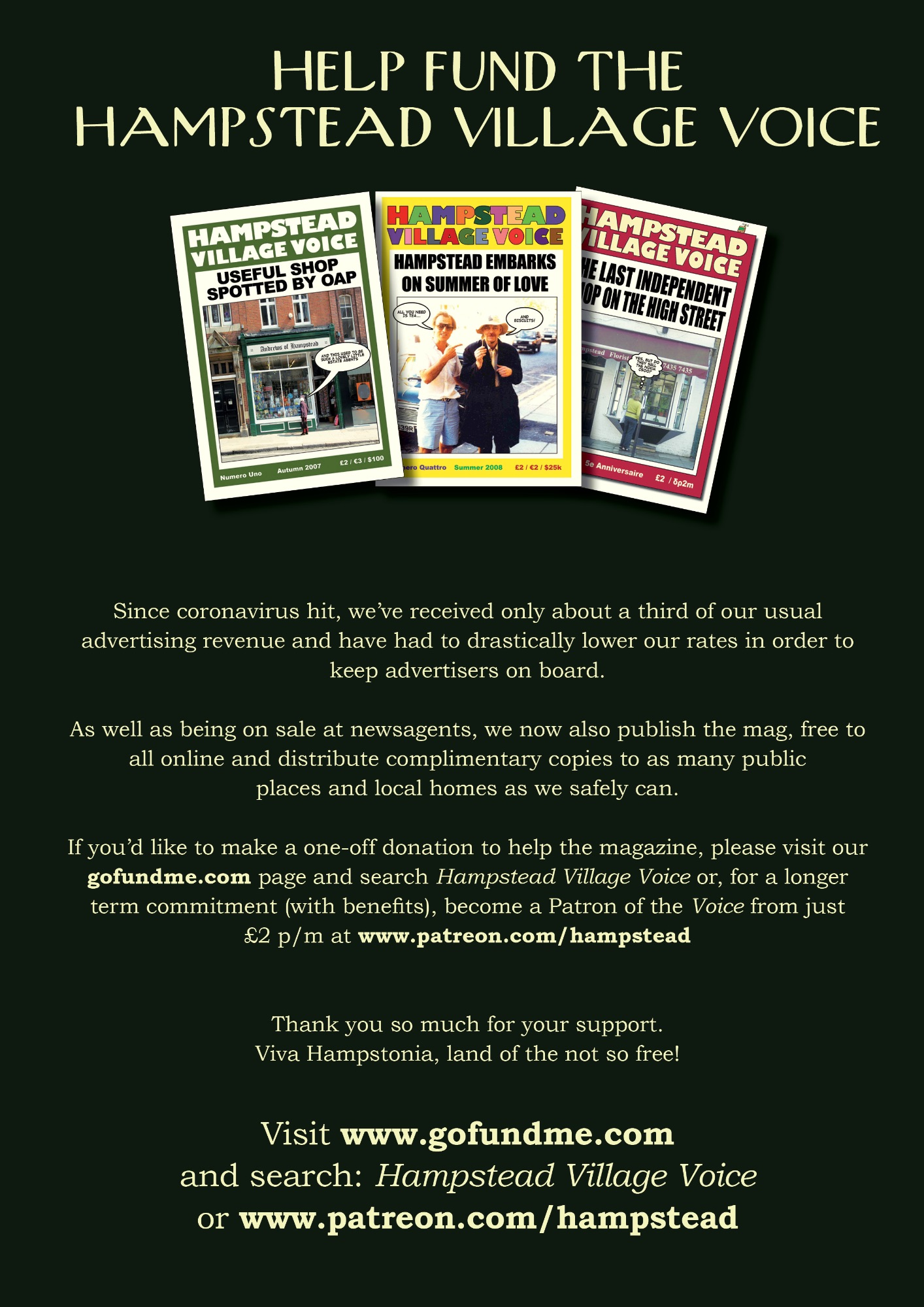 Please donate to our Go Fund Me Page to help keep the mag going!
Here's some of the Autumn 2020 edition: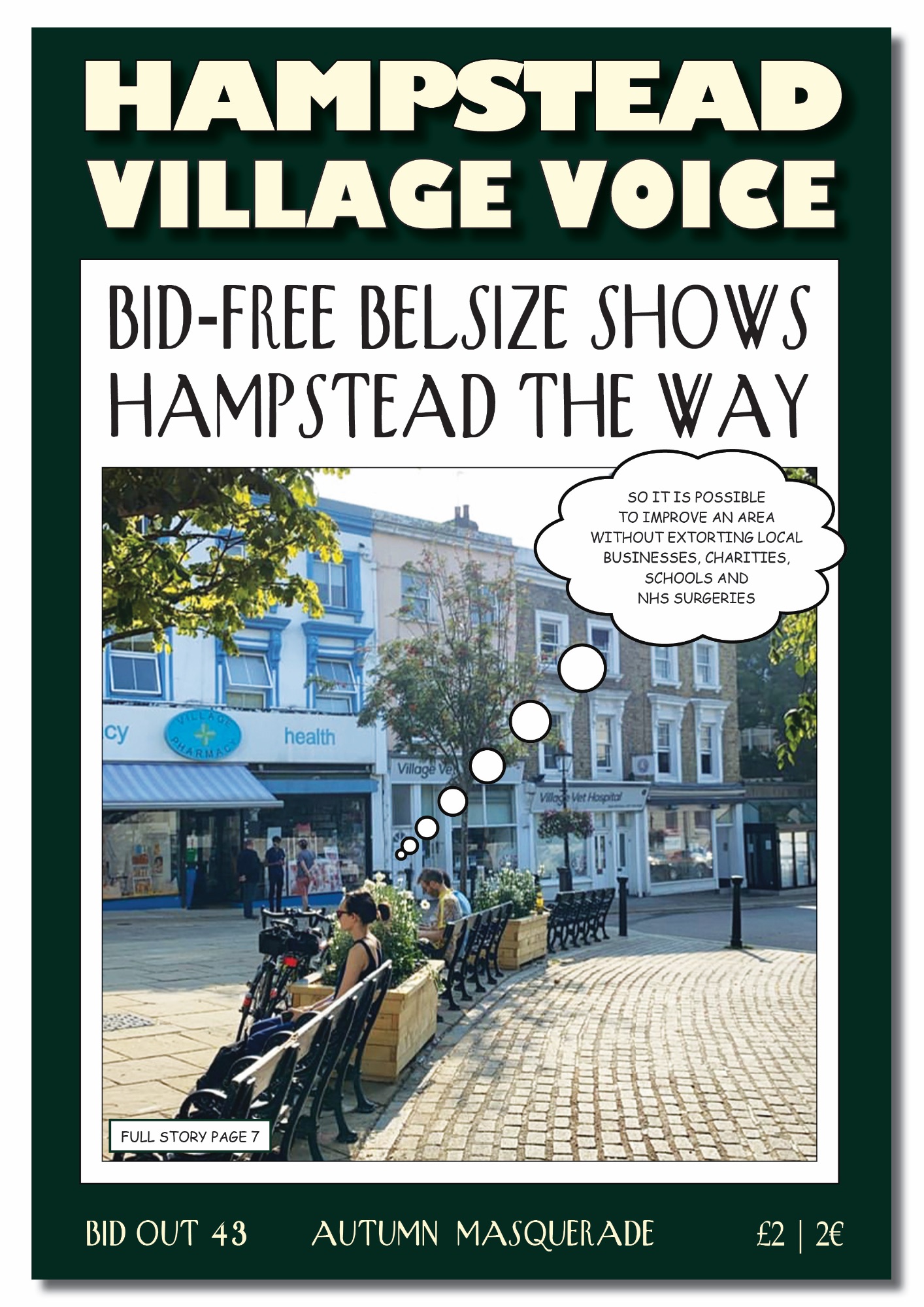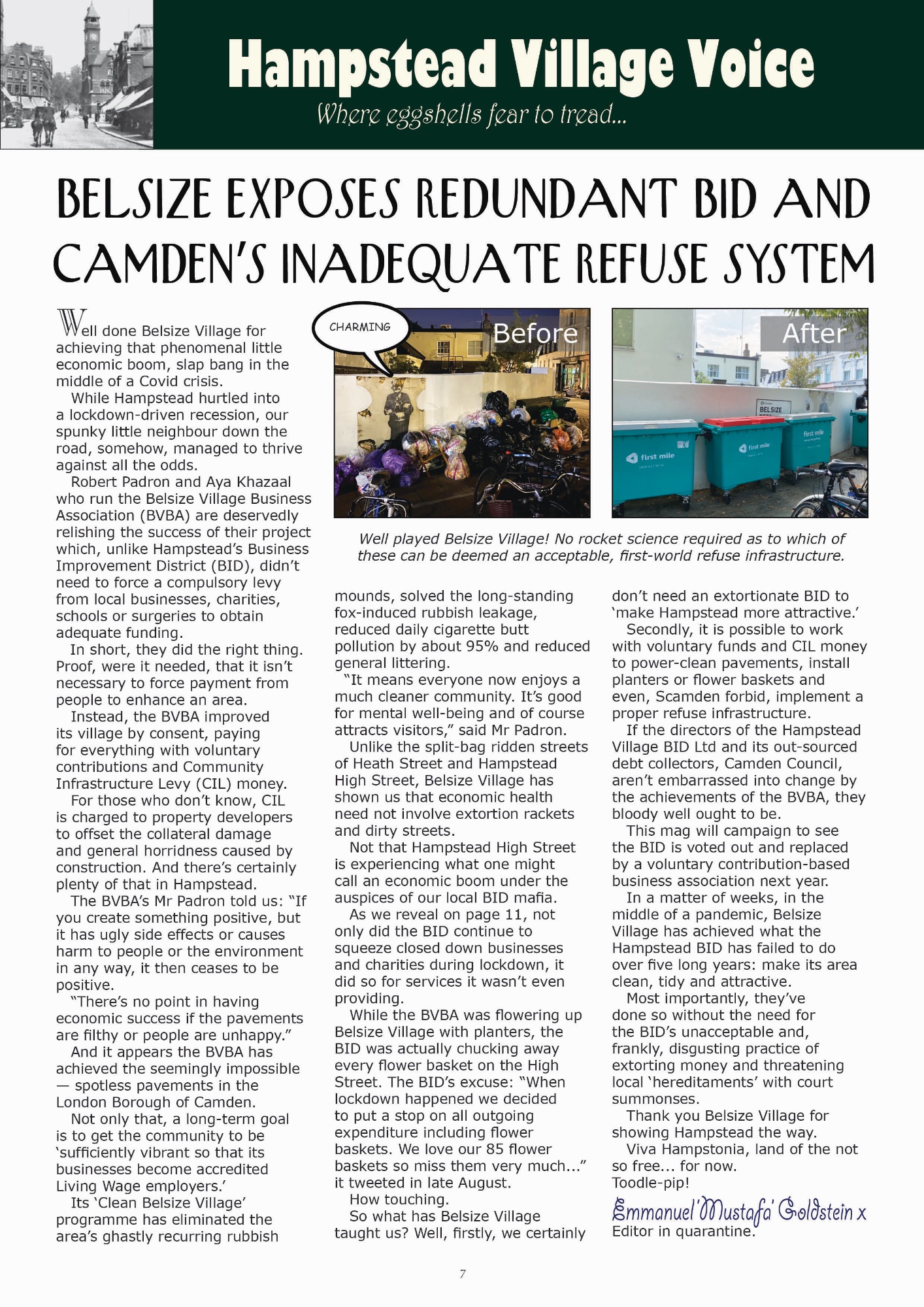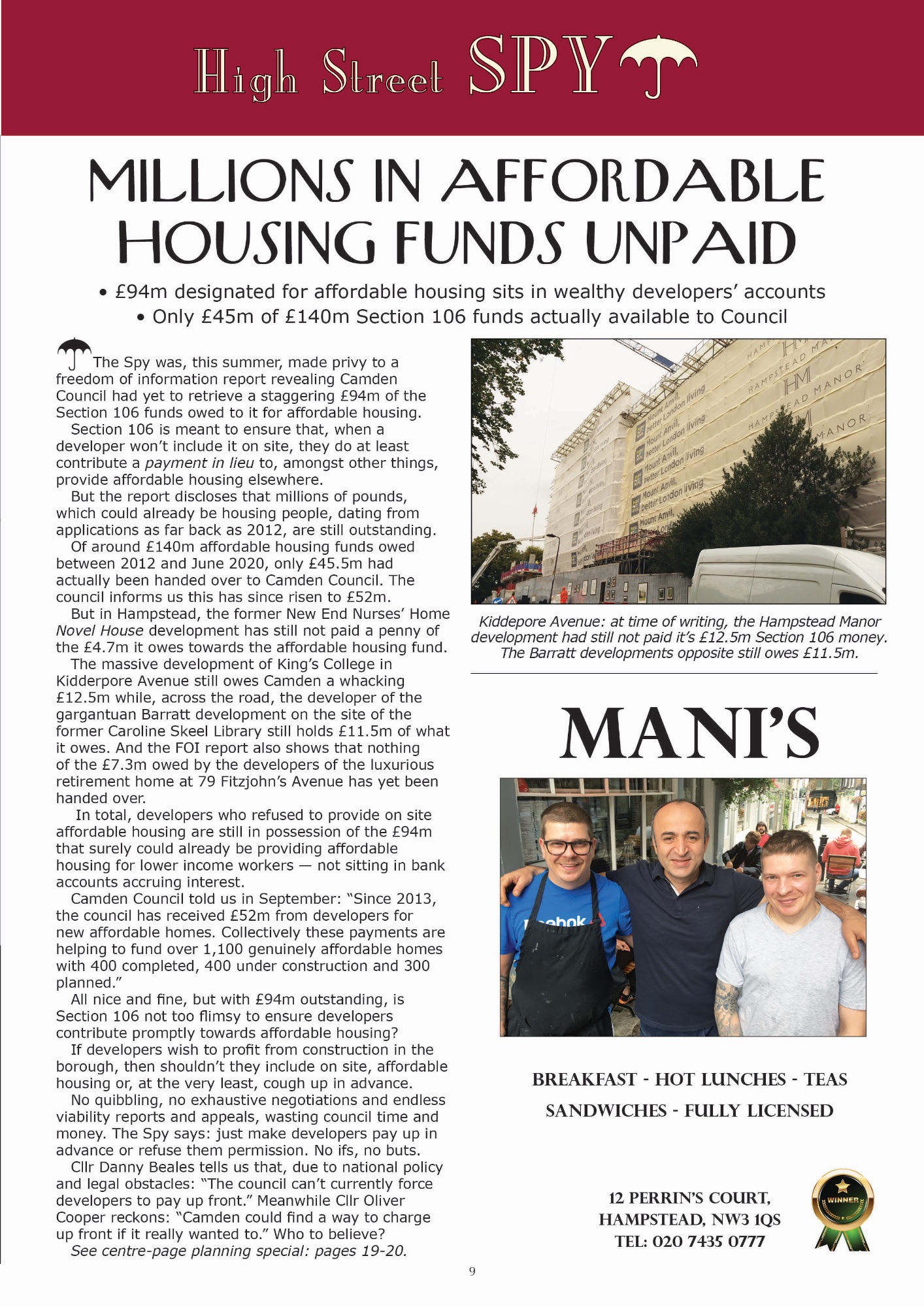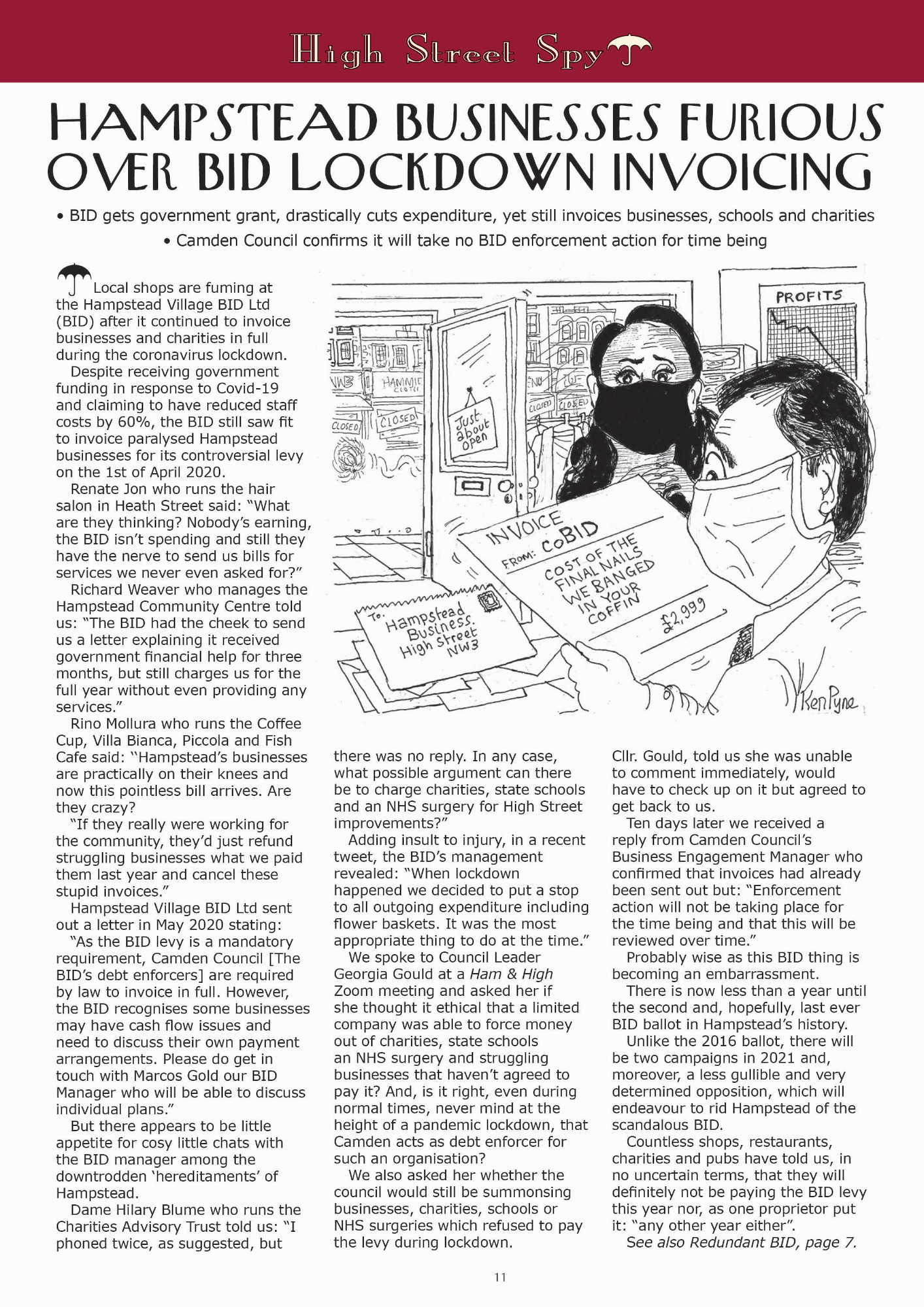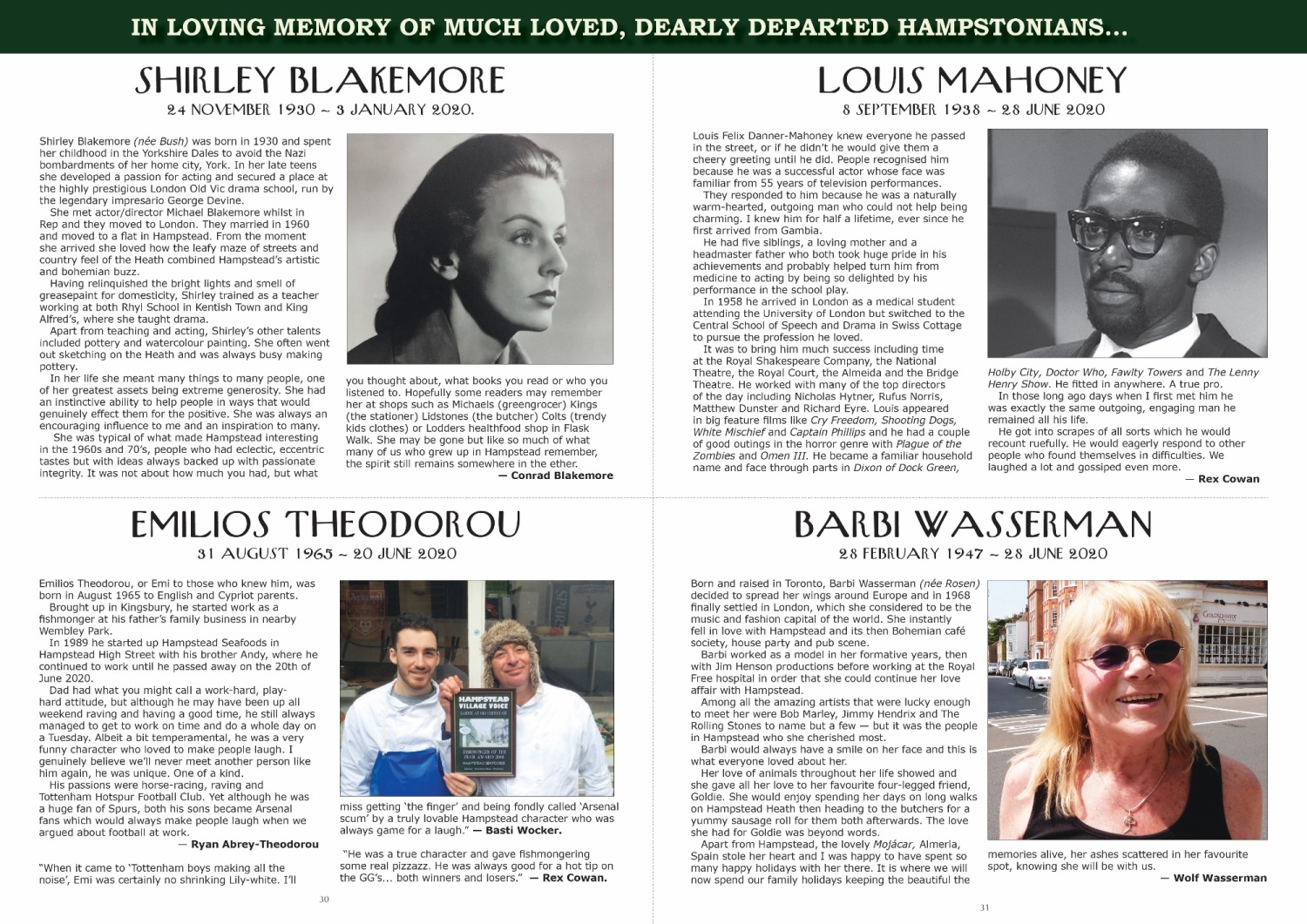 The Summer Edition Annus Horriblis 2020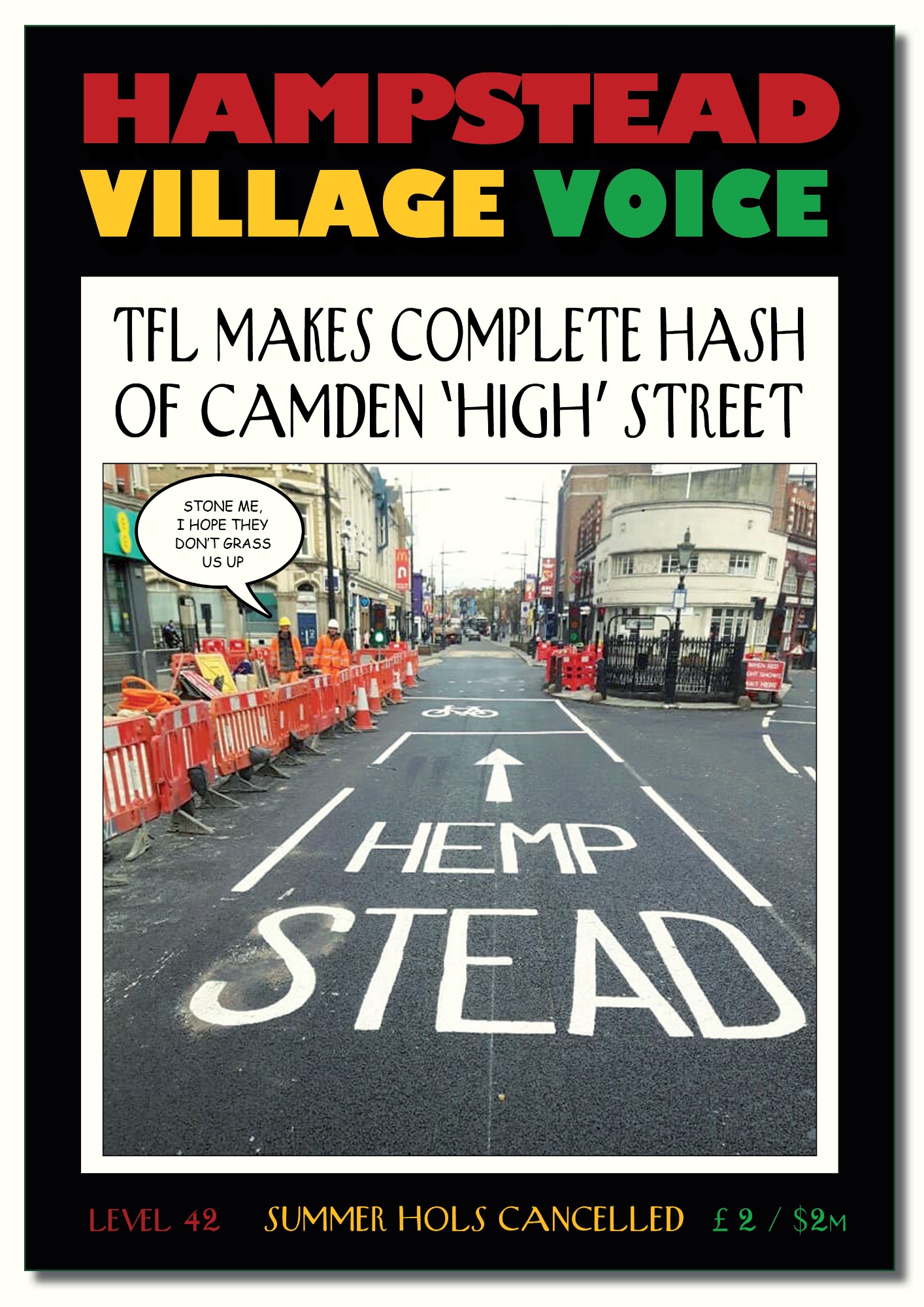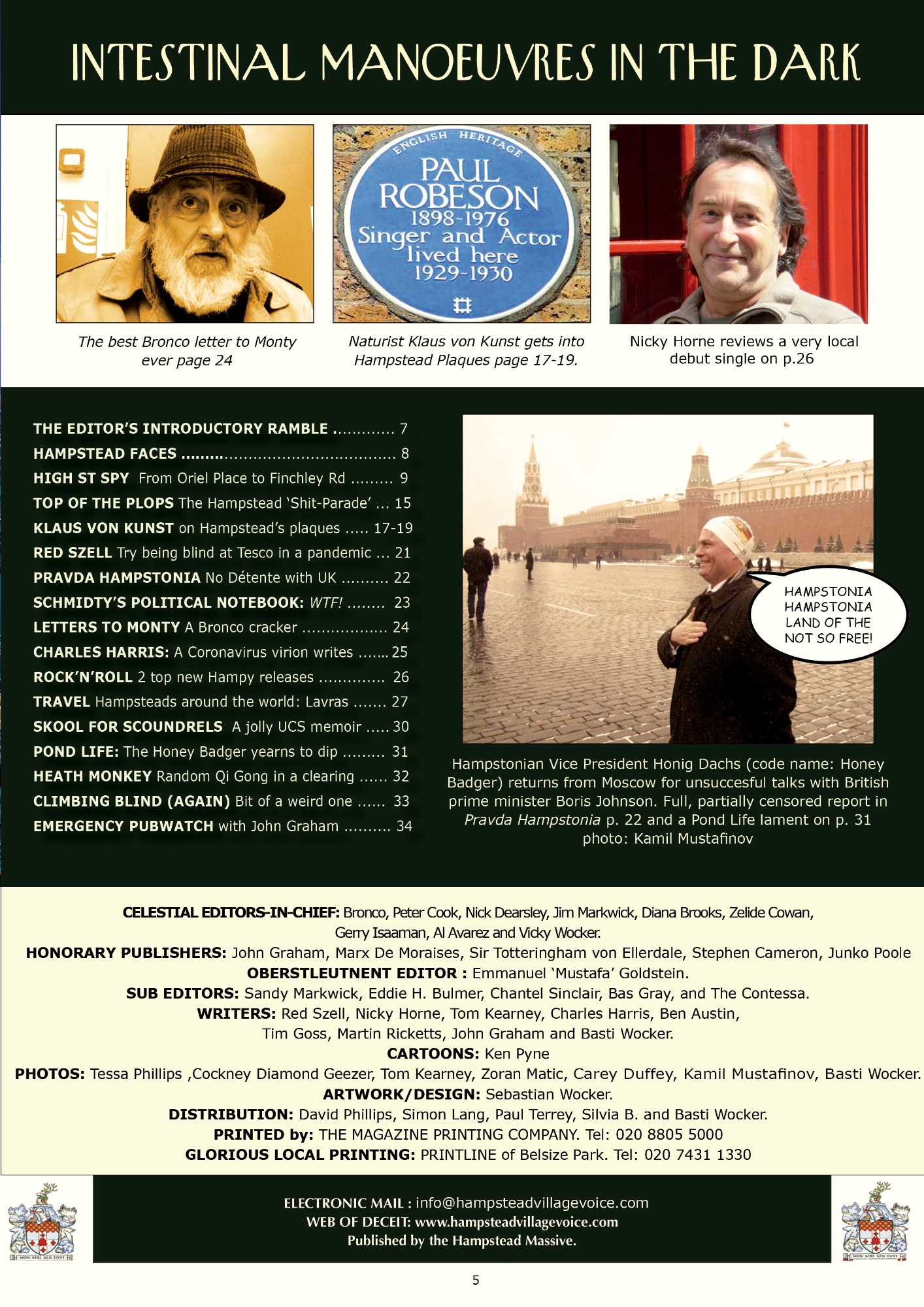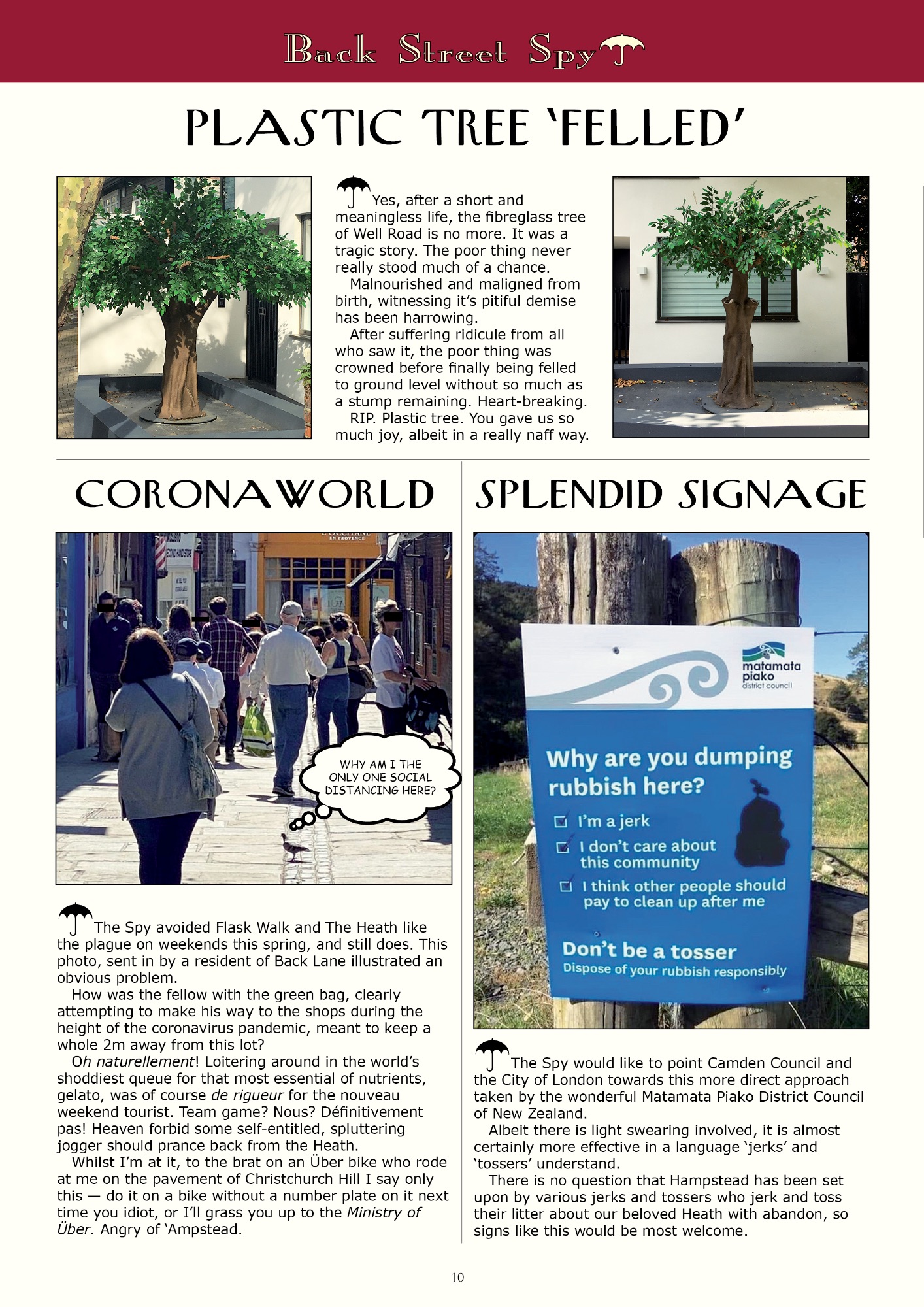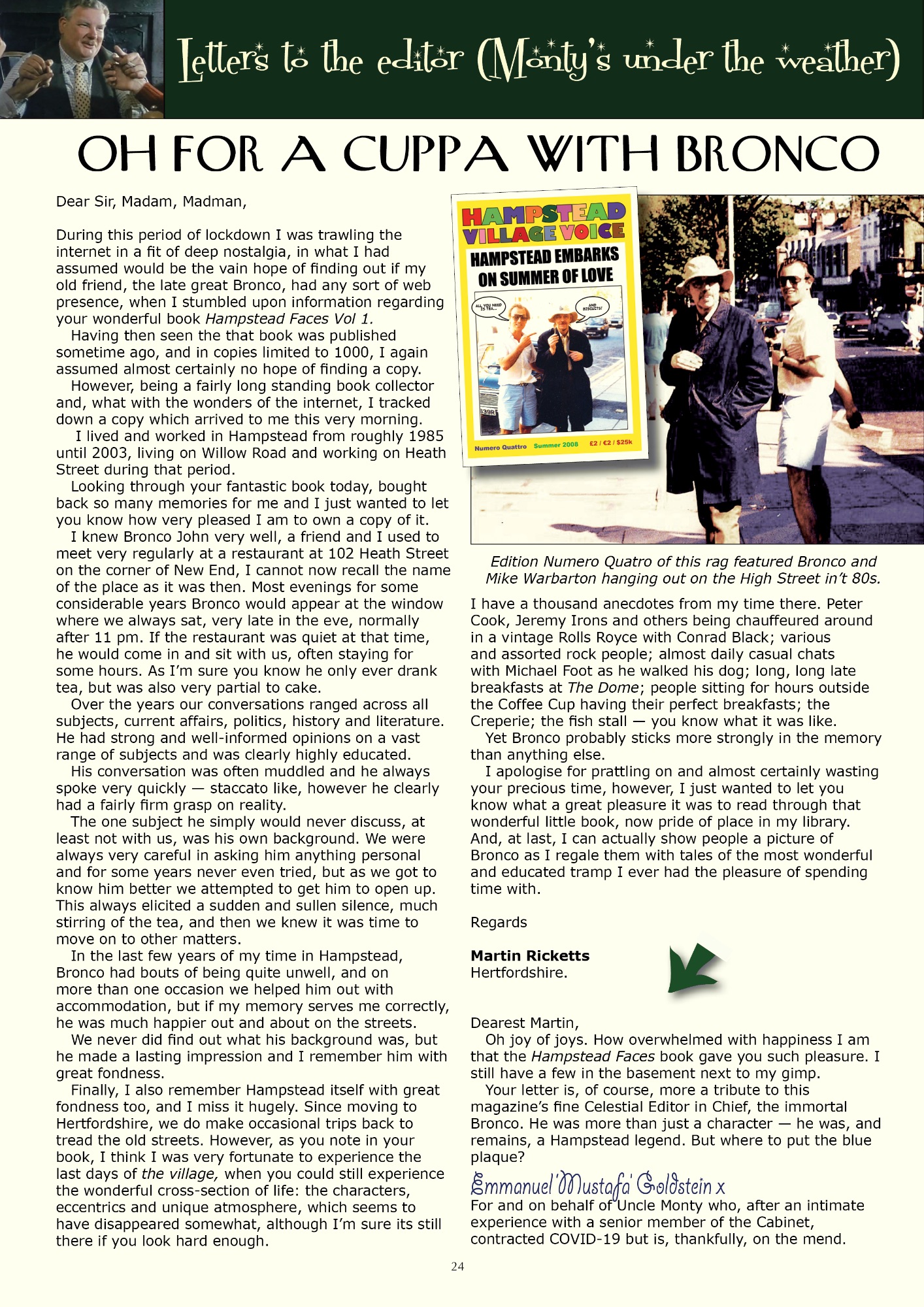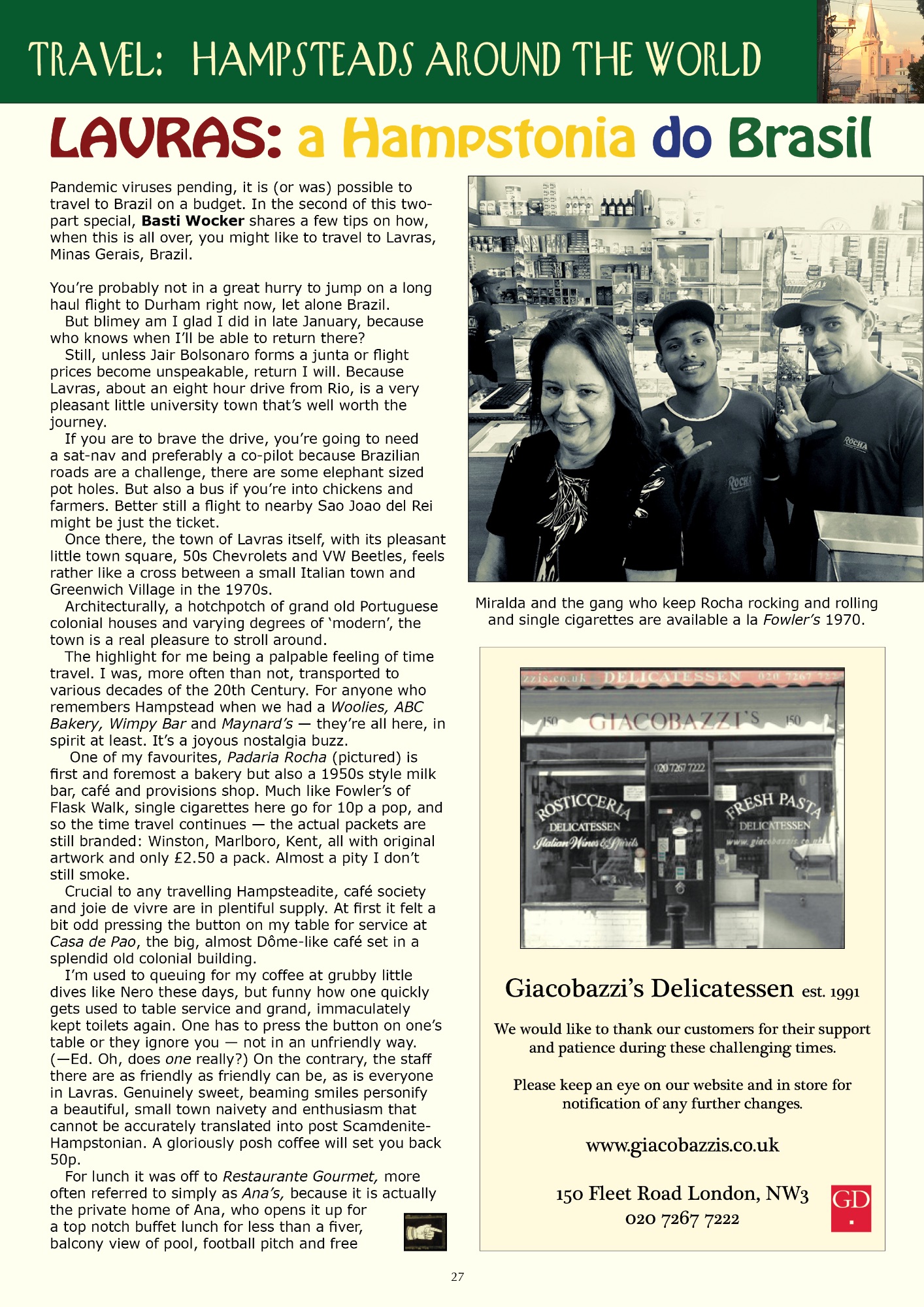 Here's the spring 2020 edition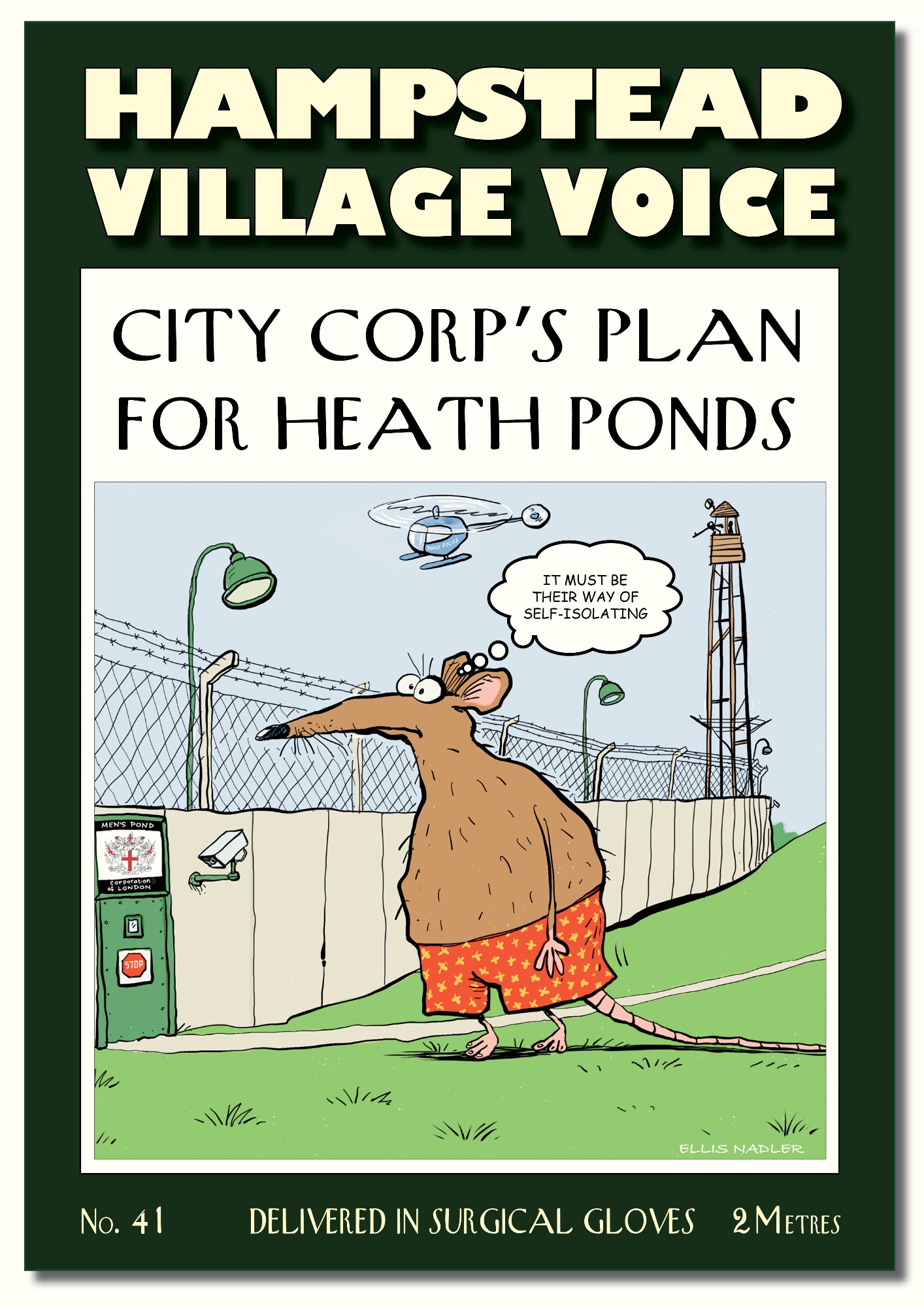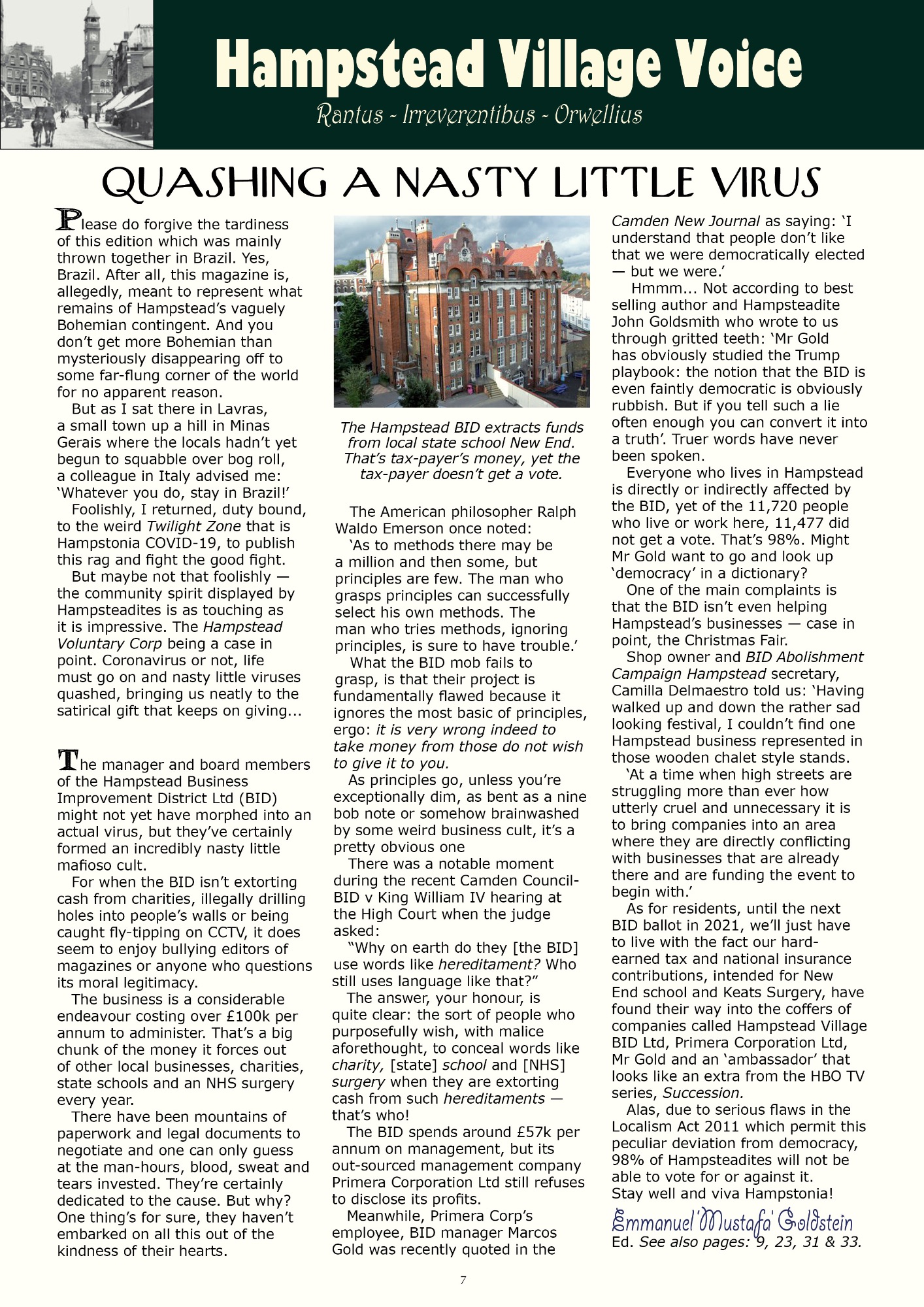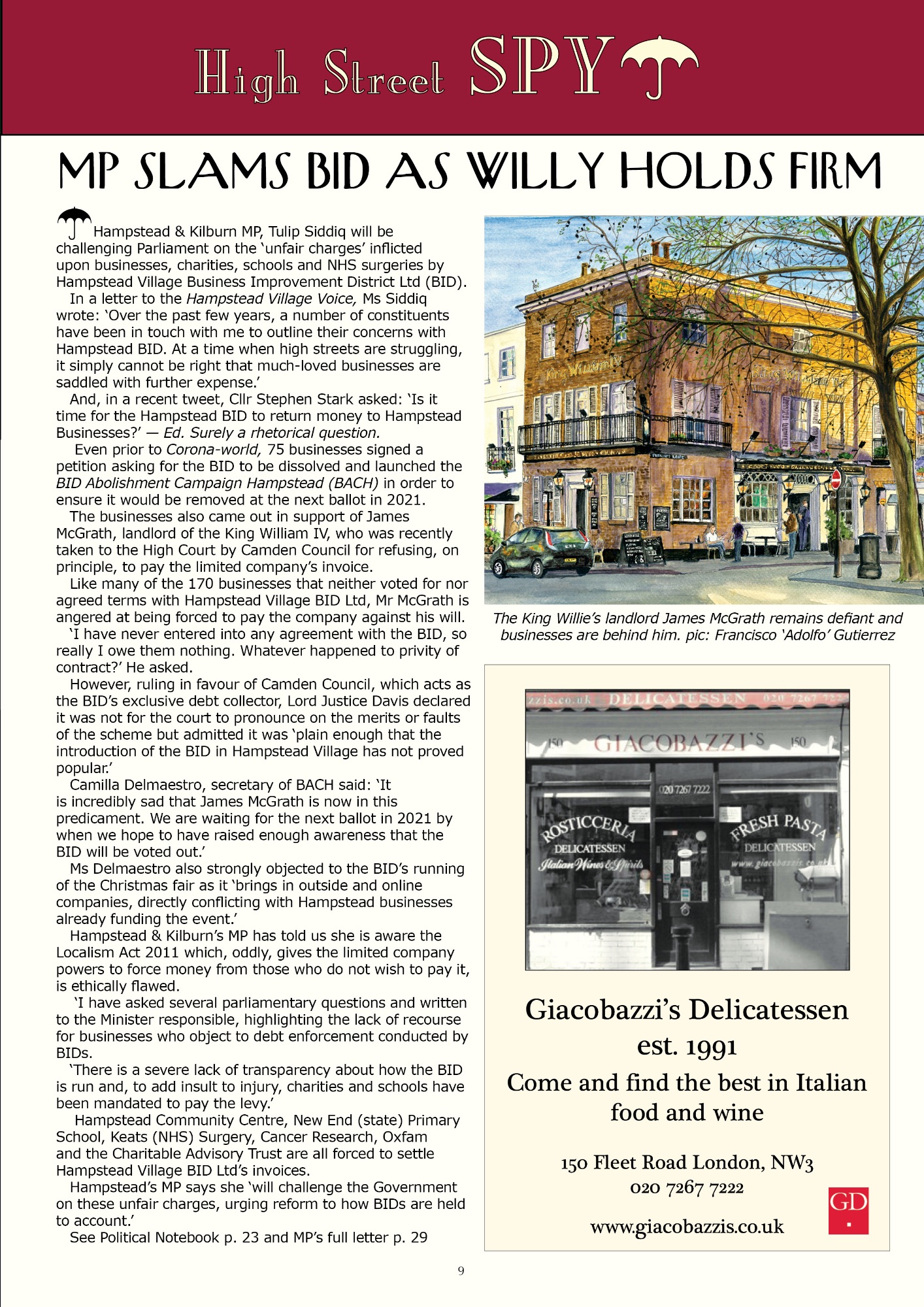 Click here to help keep this online edition free: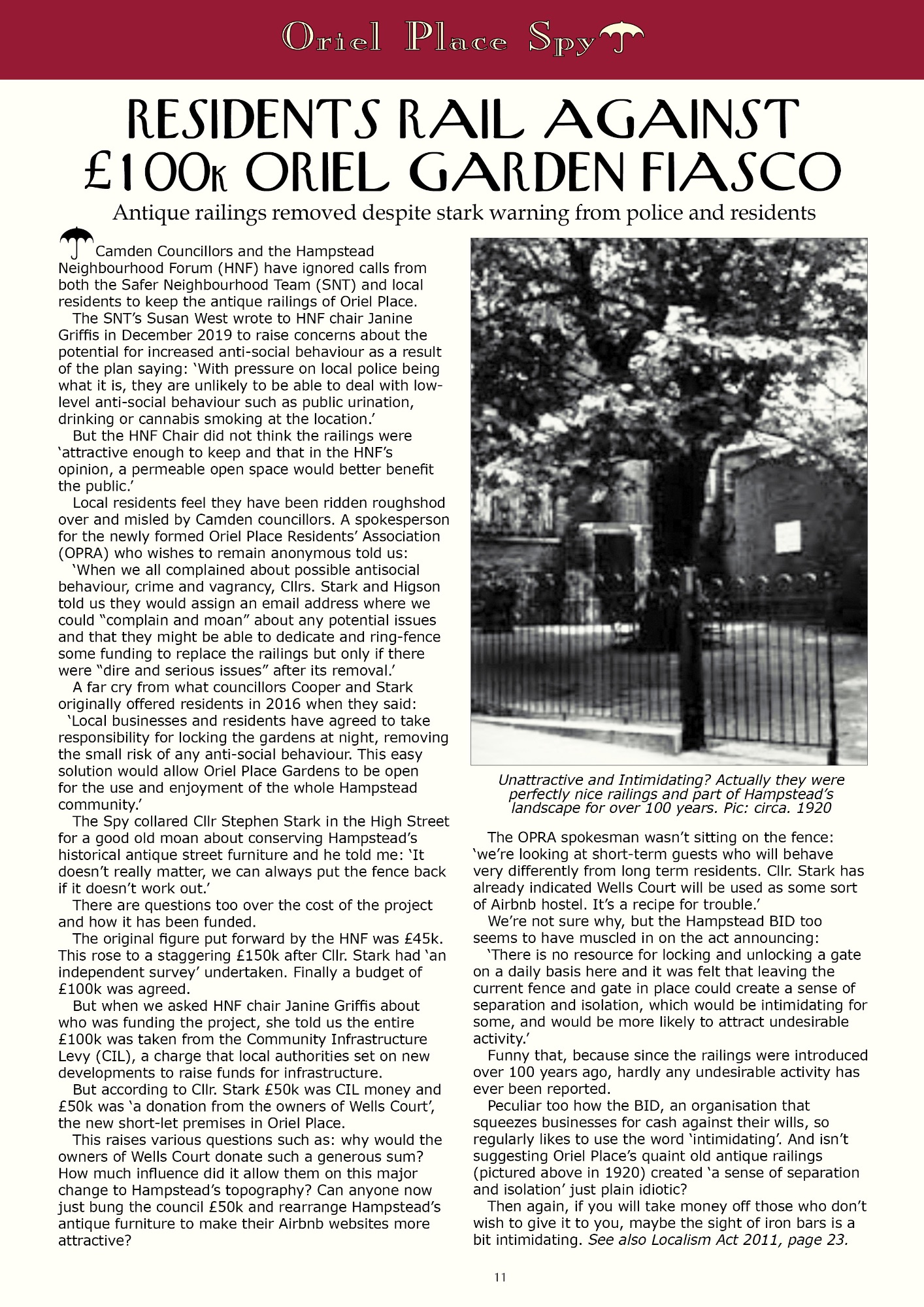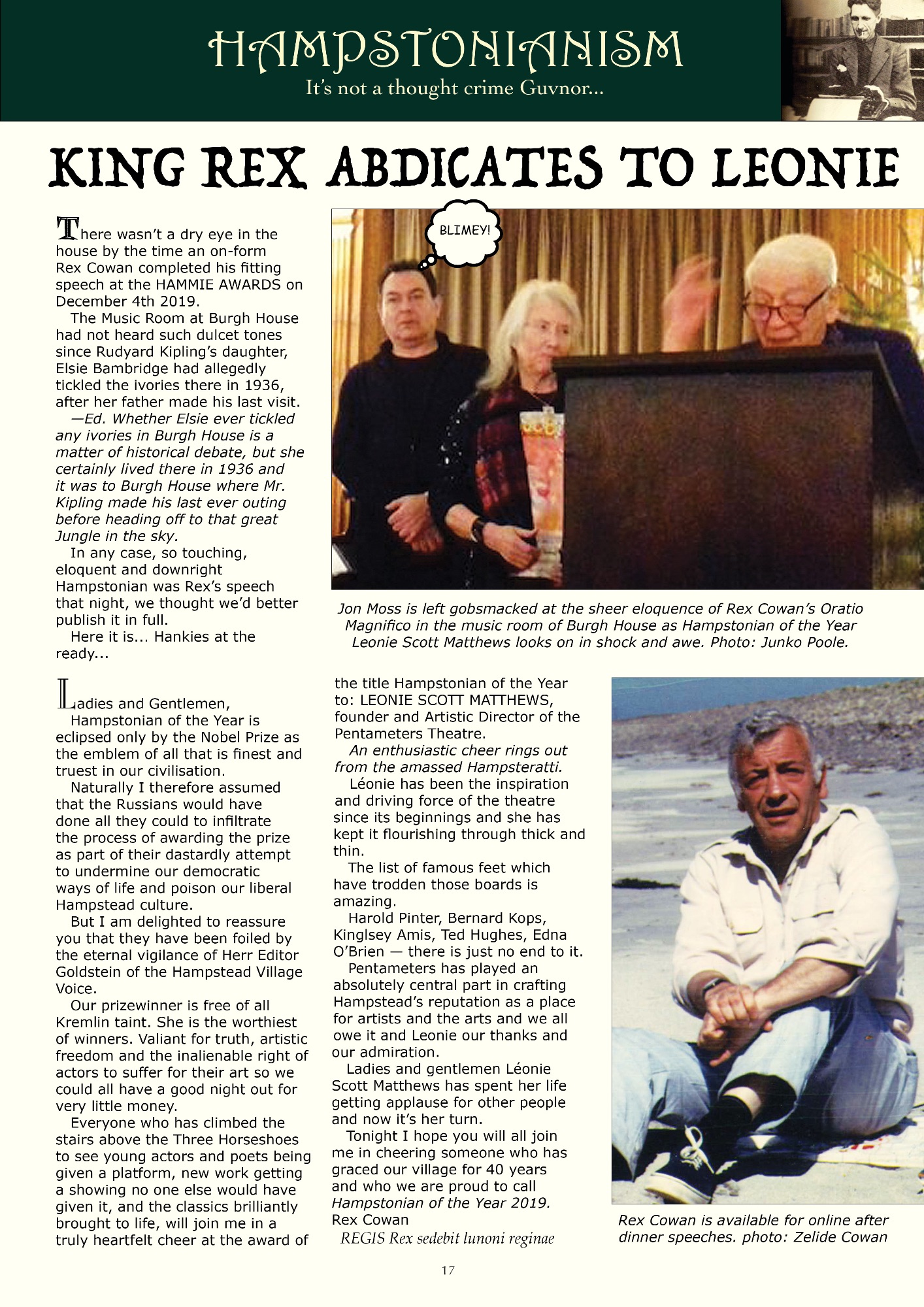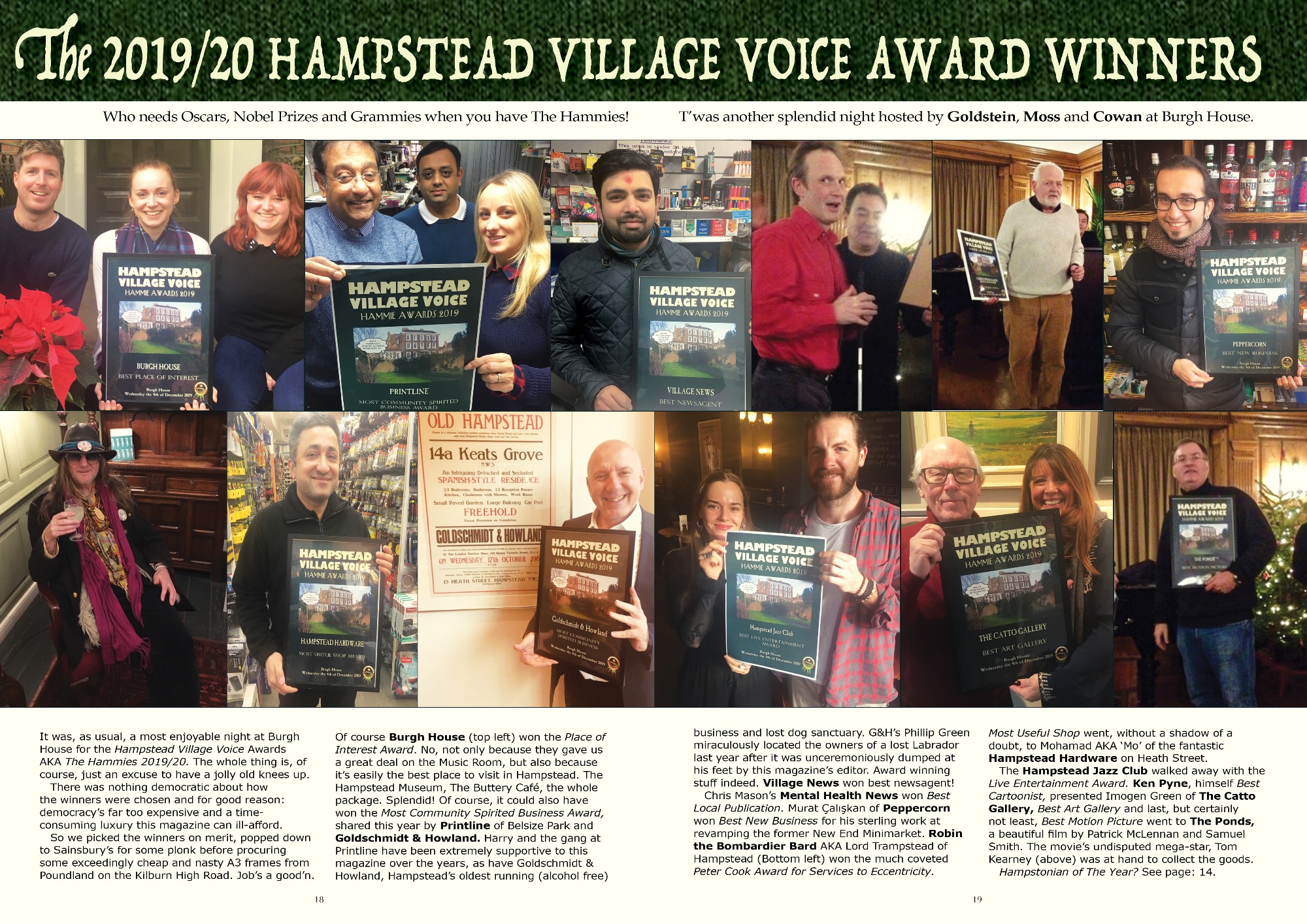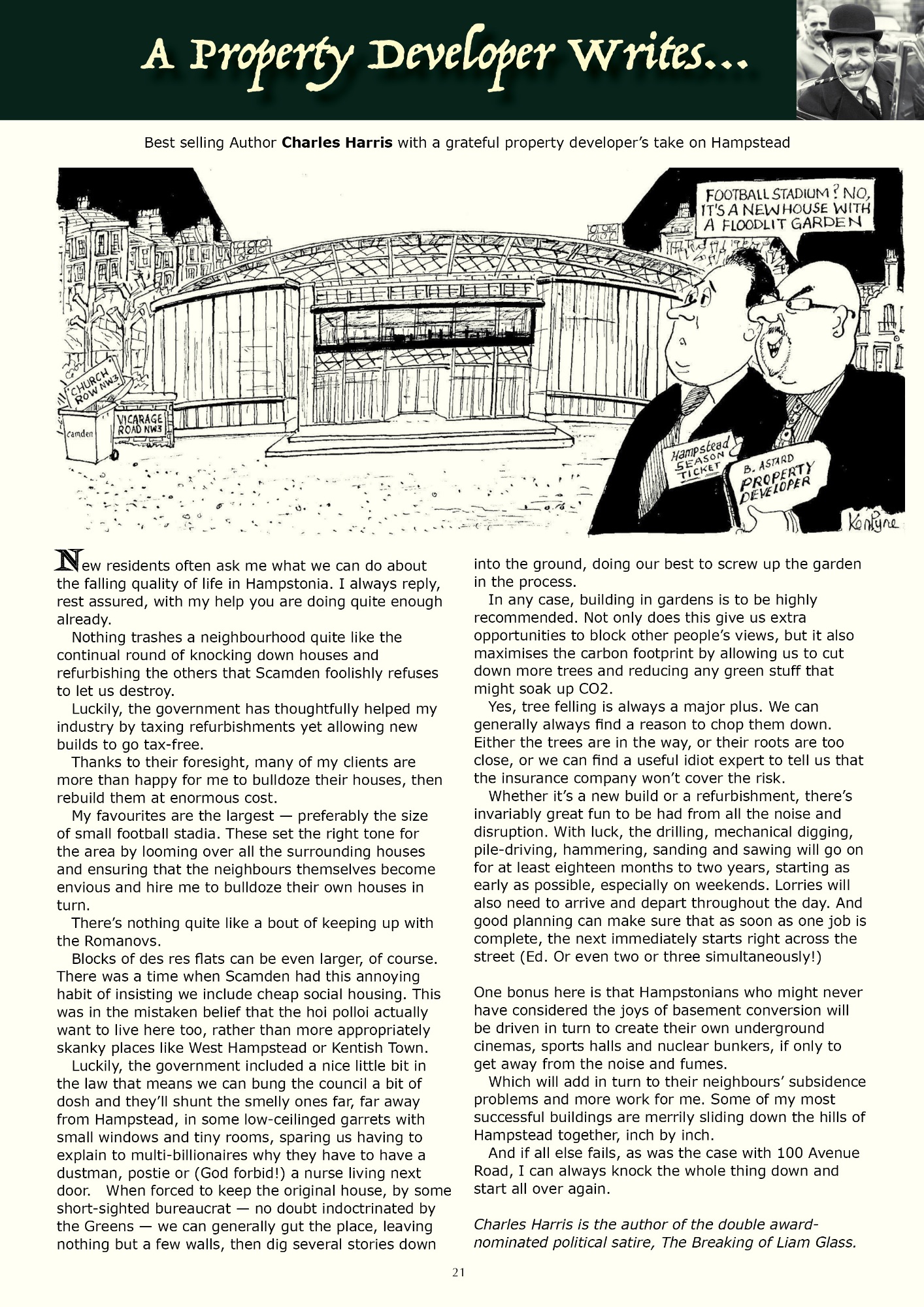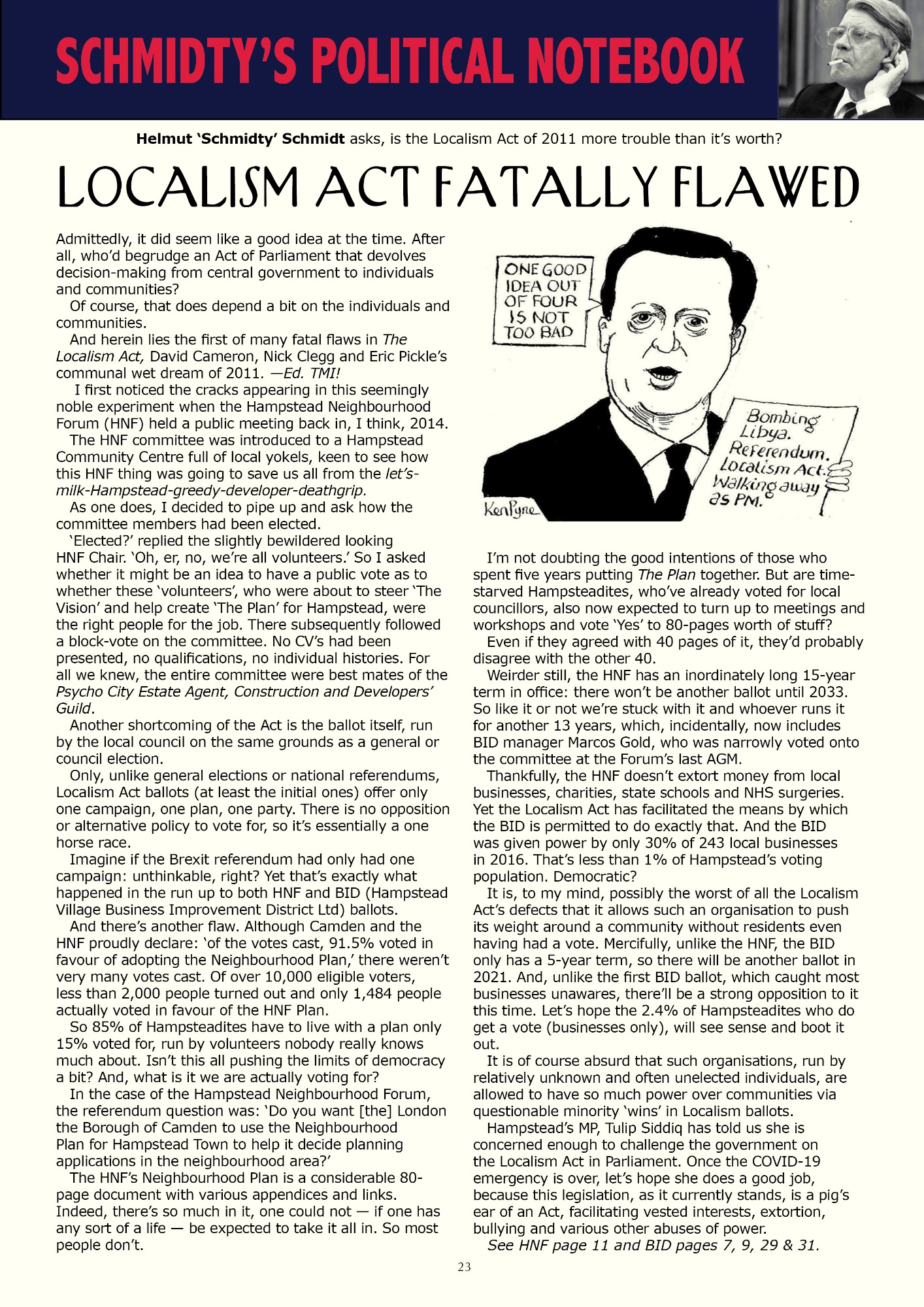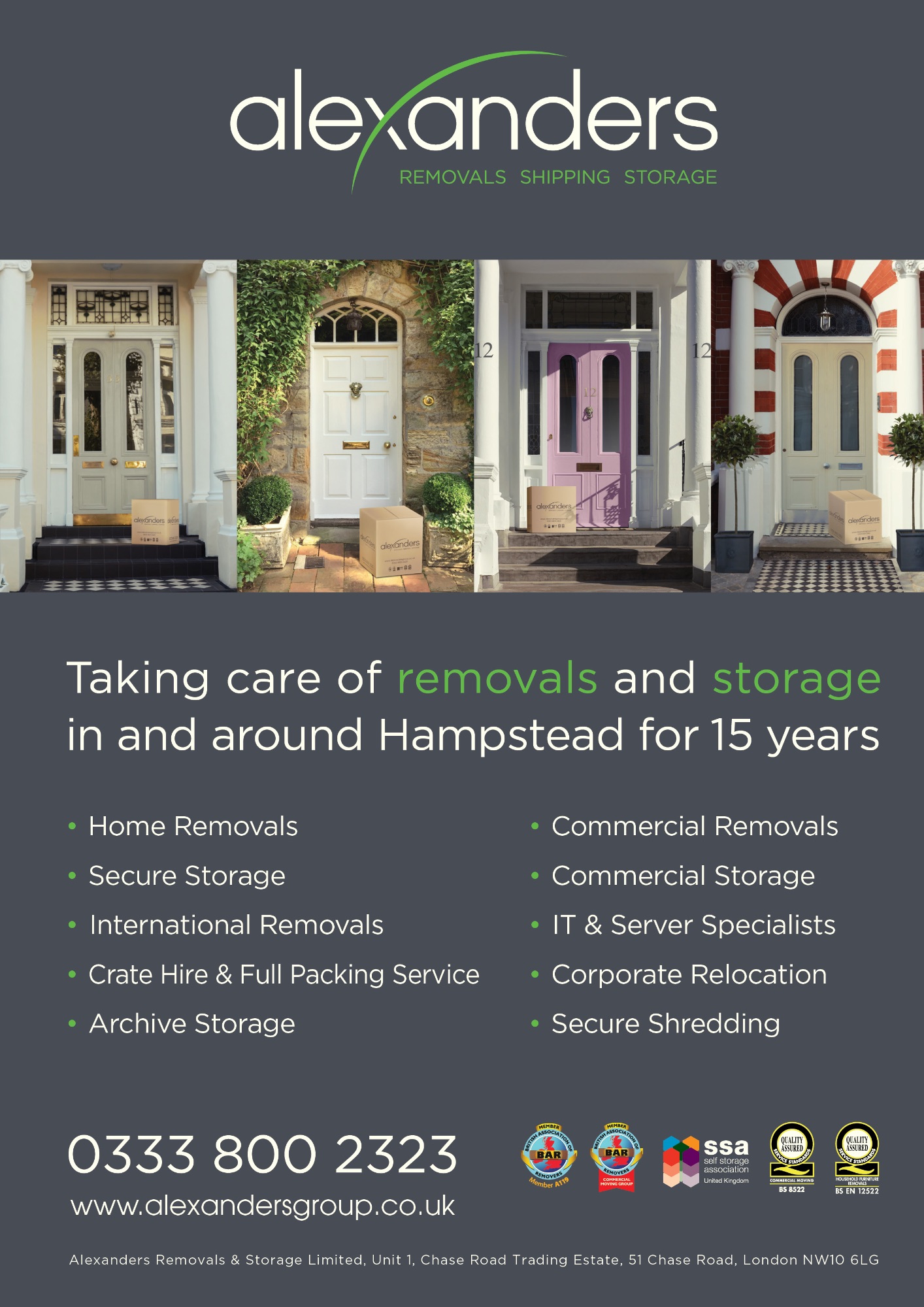 — Here Endeth the redacted 2020 Spring Edition —
————
SOME RANDOM ARCHIVE ACTION... Enjoy!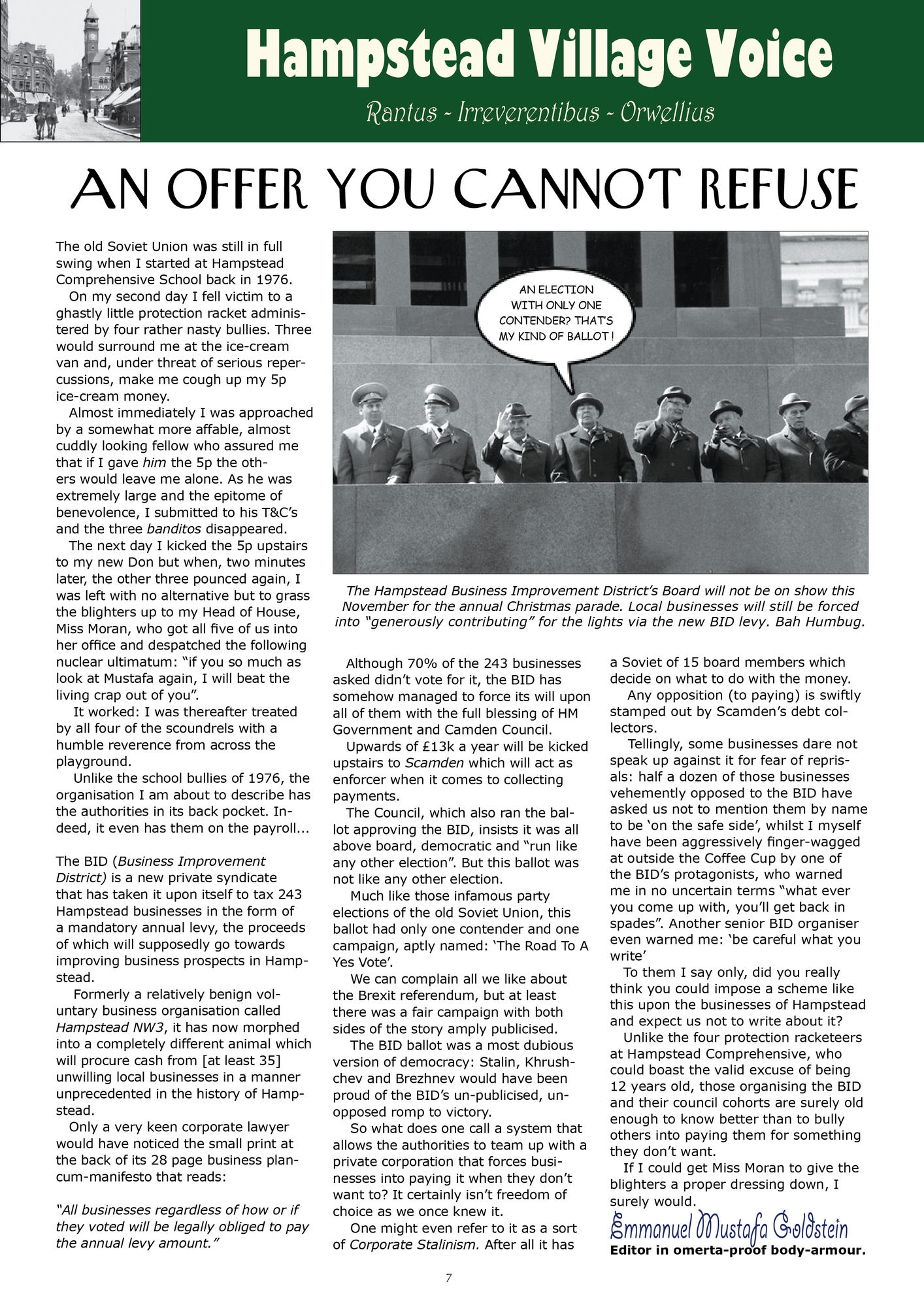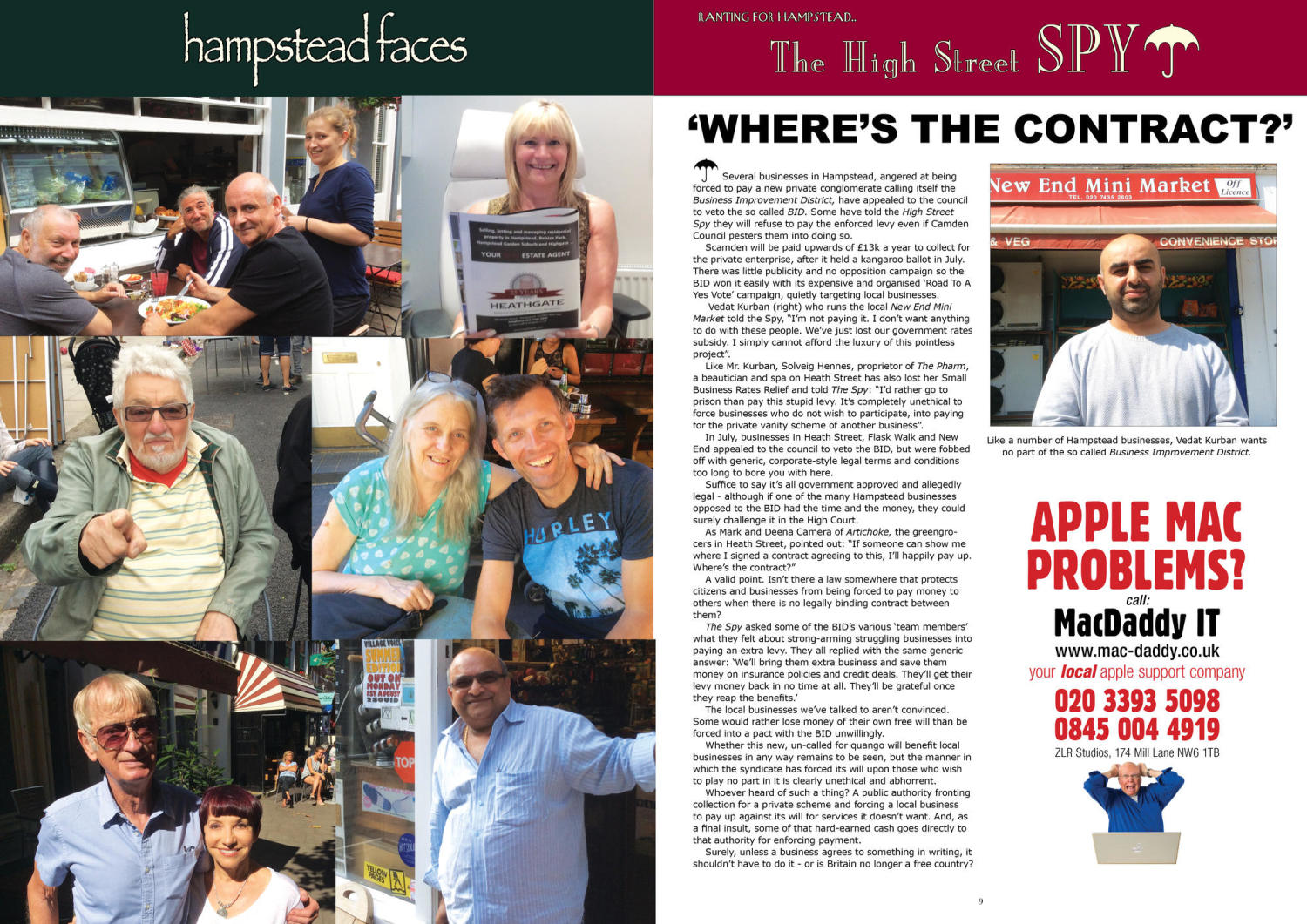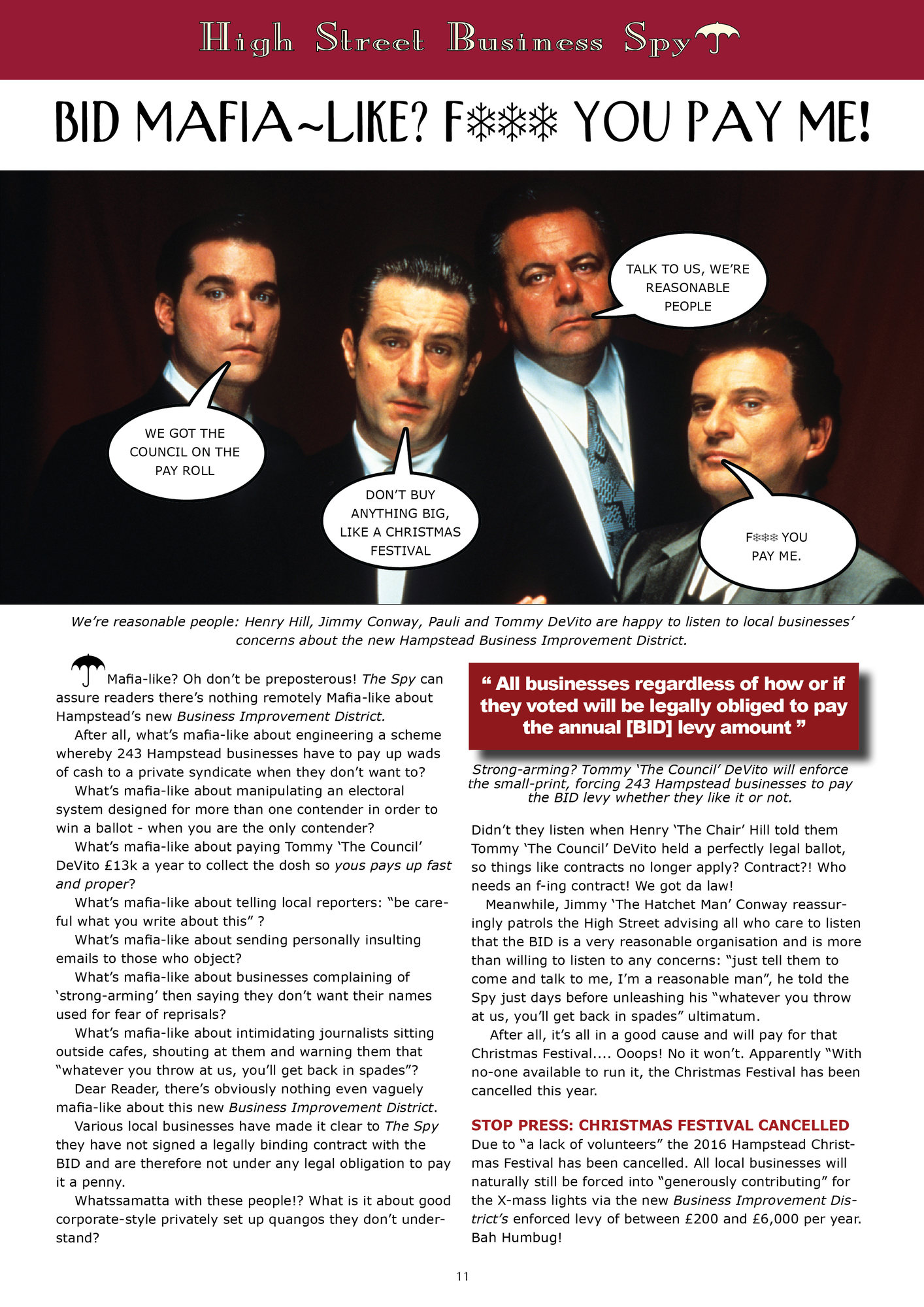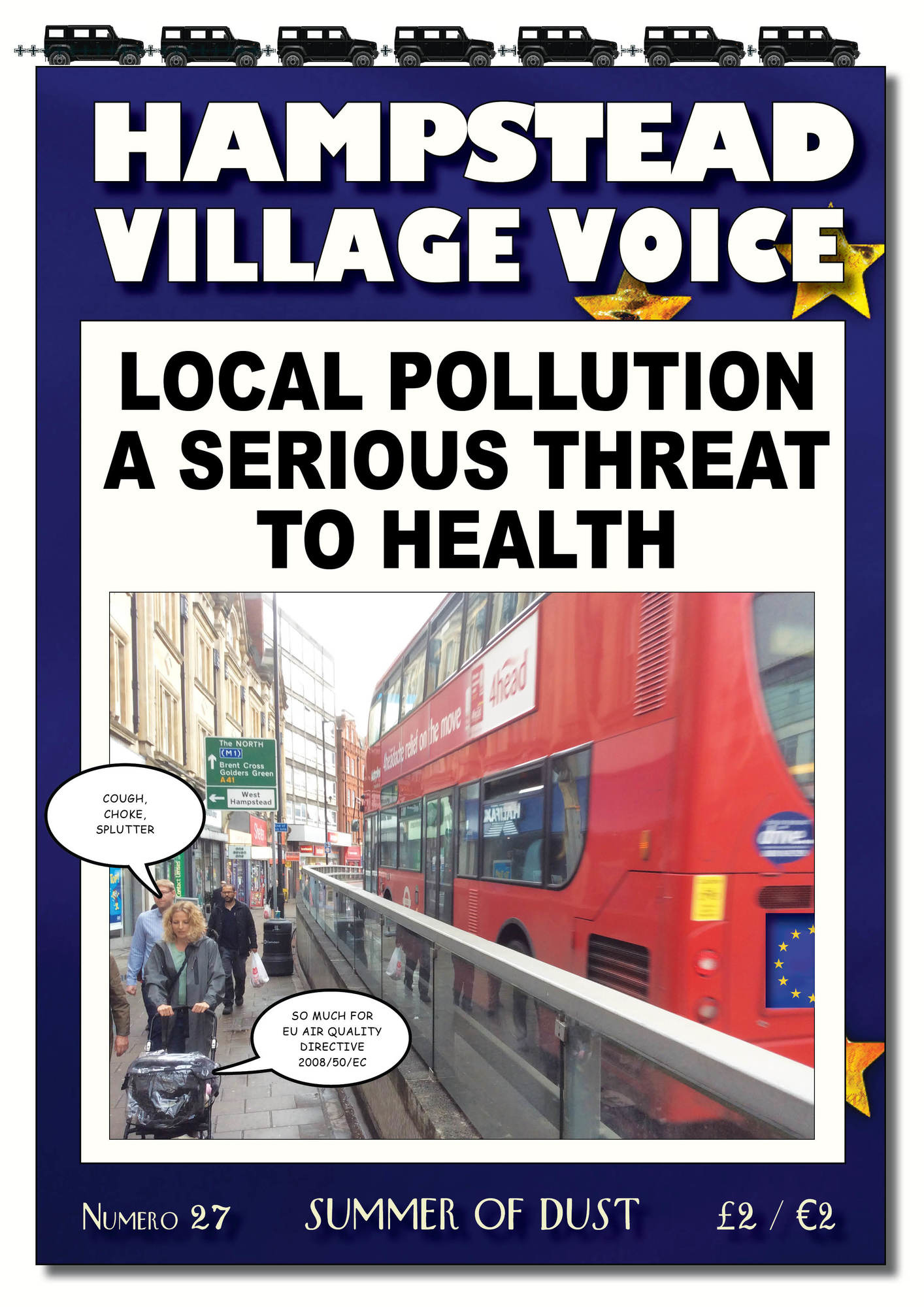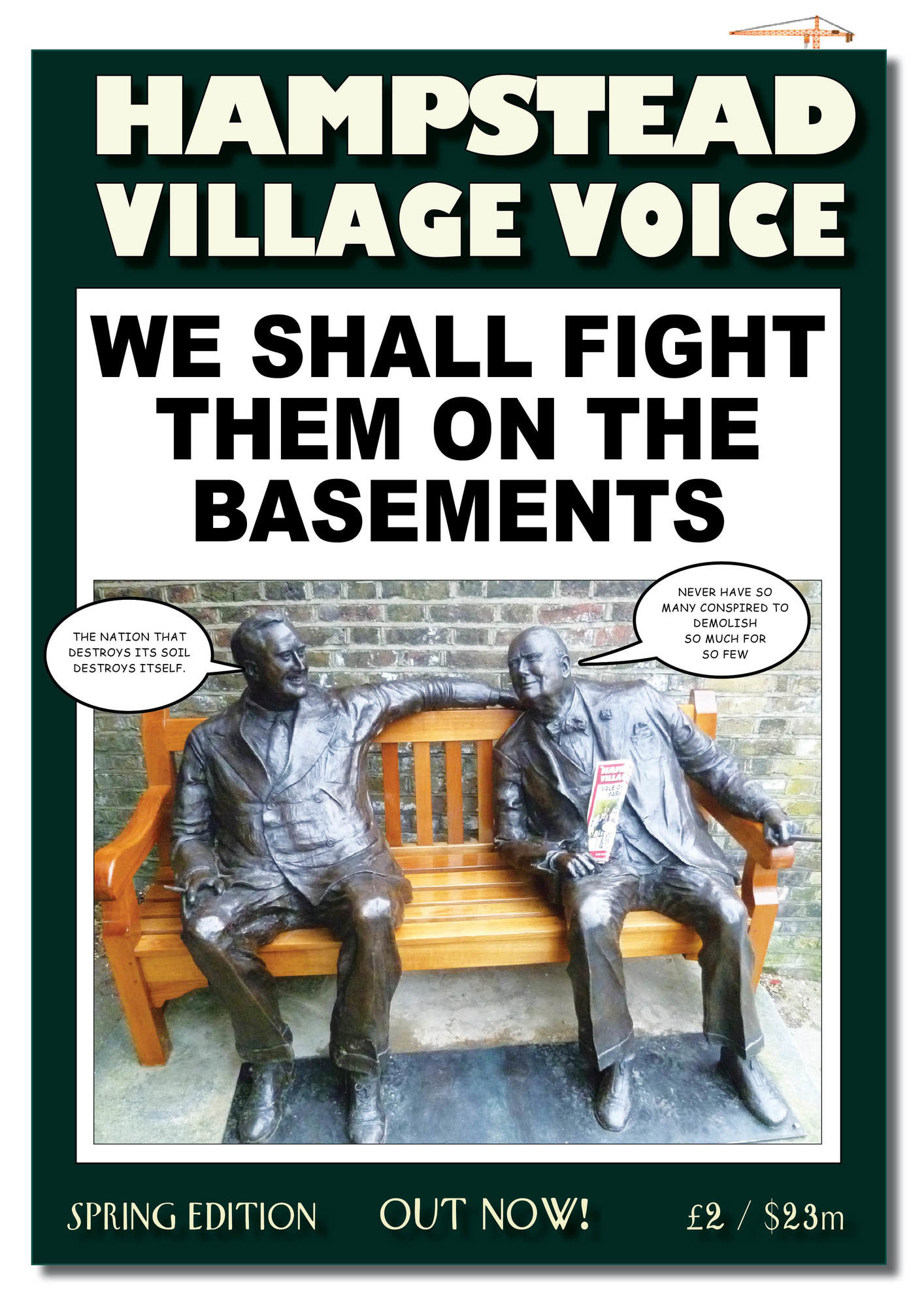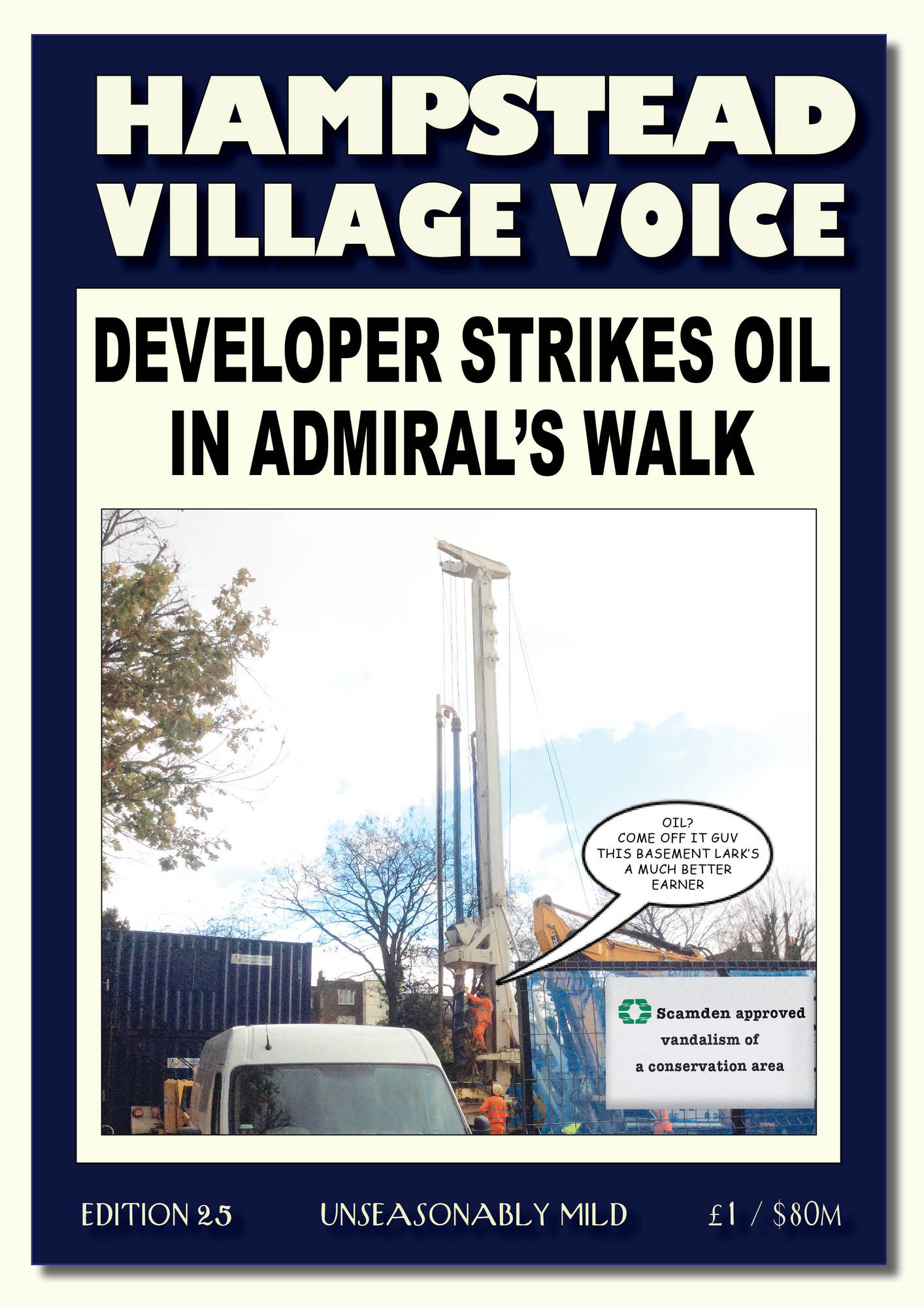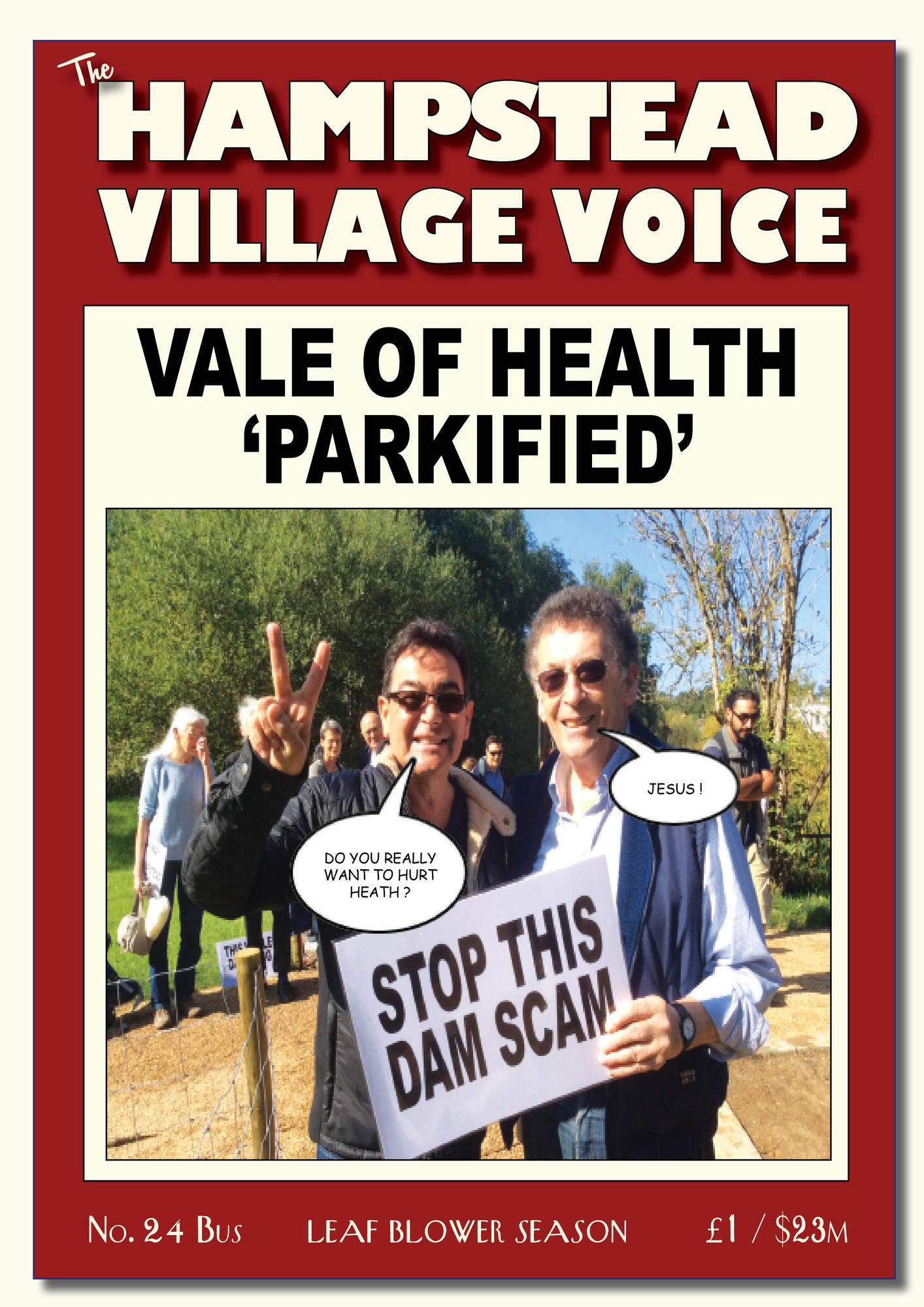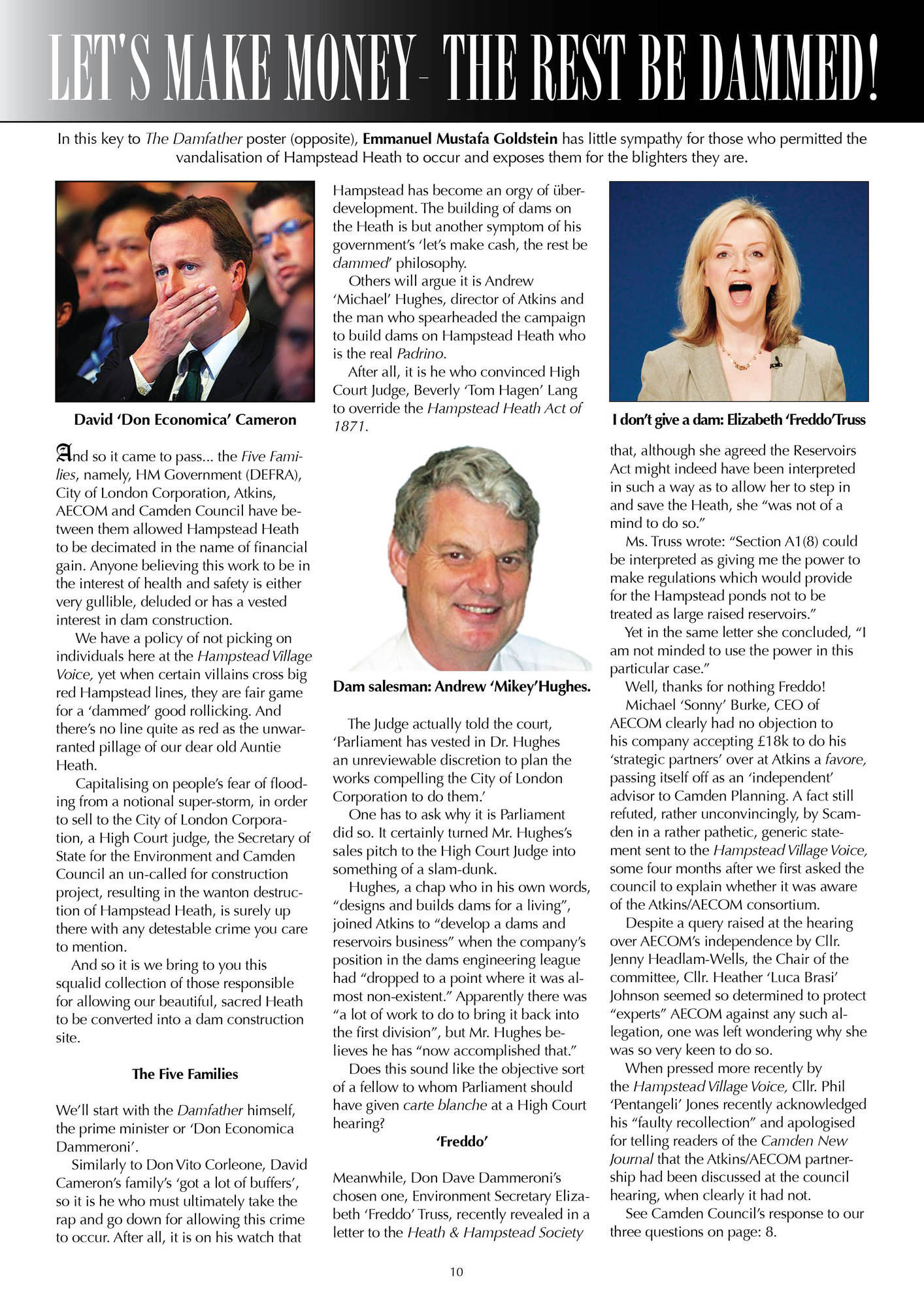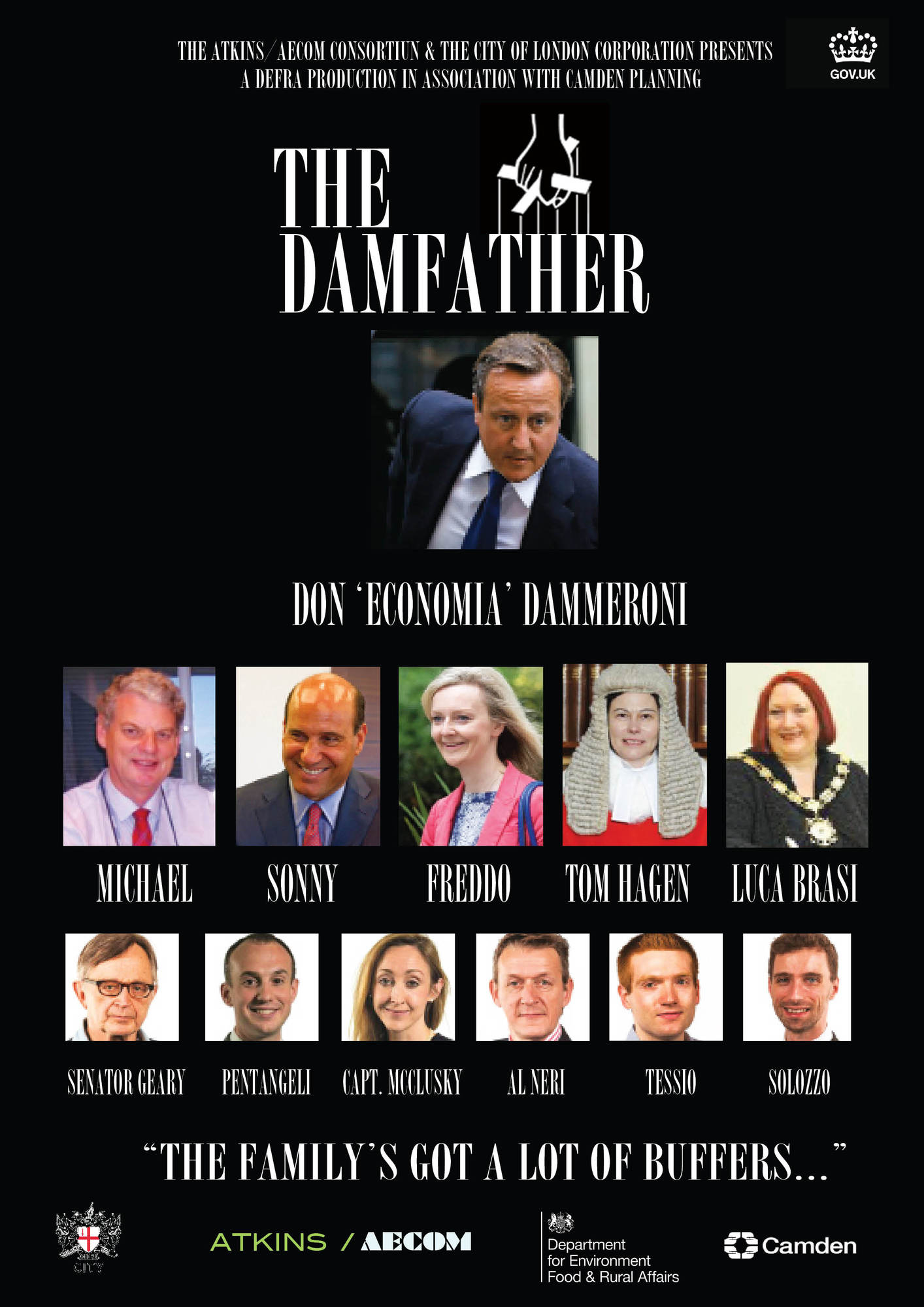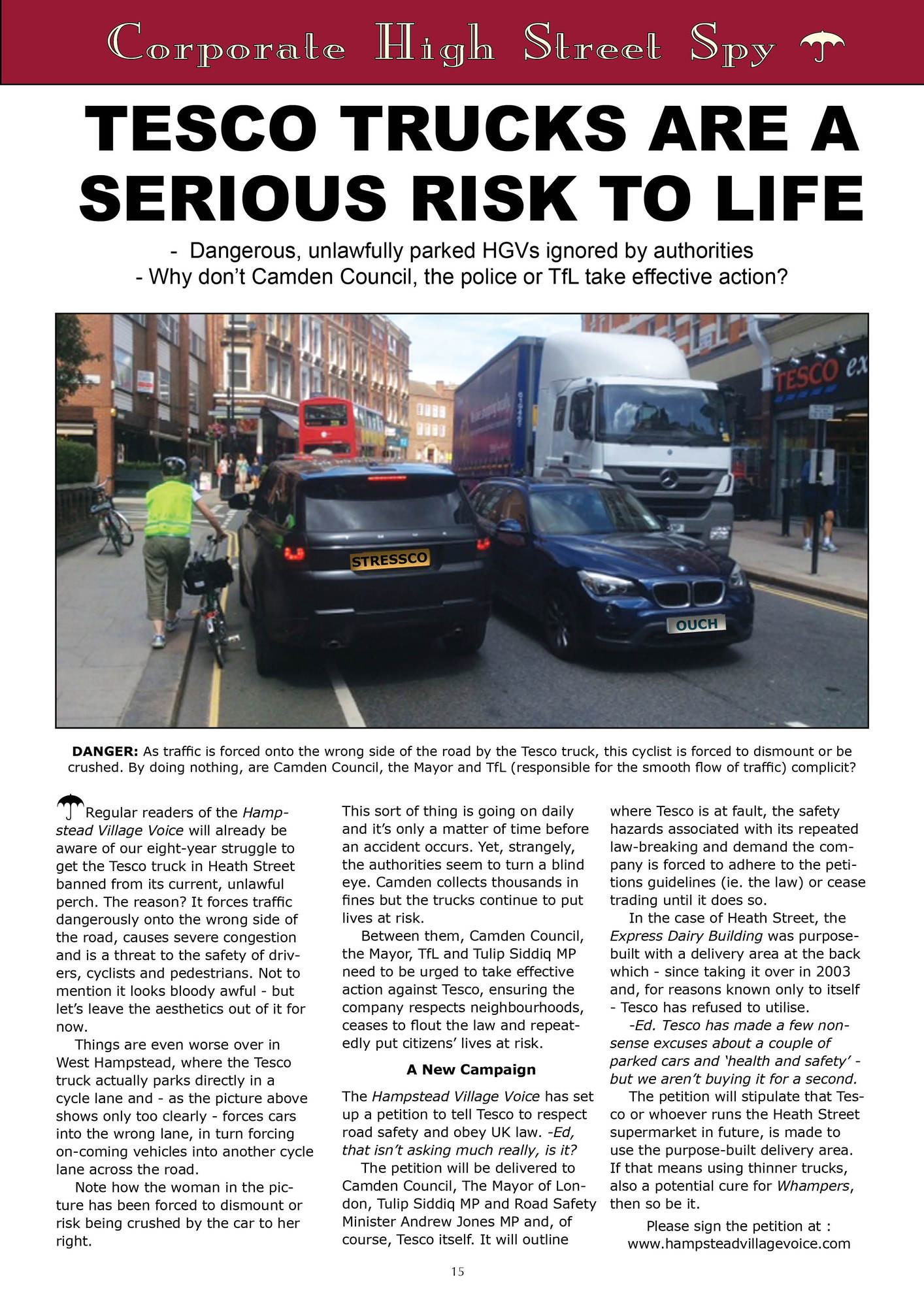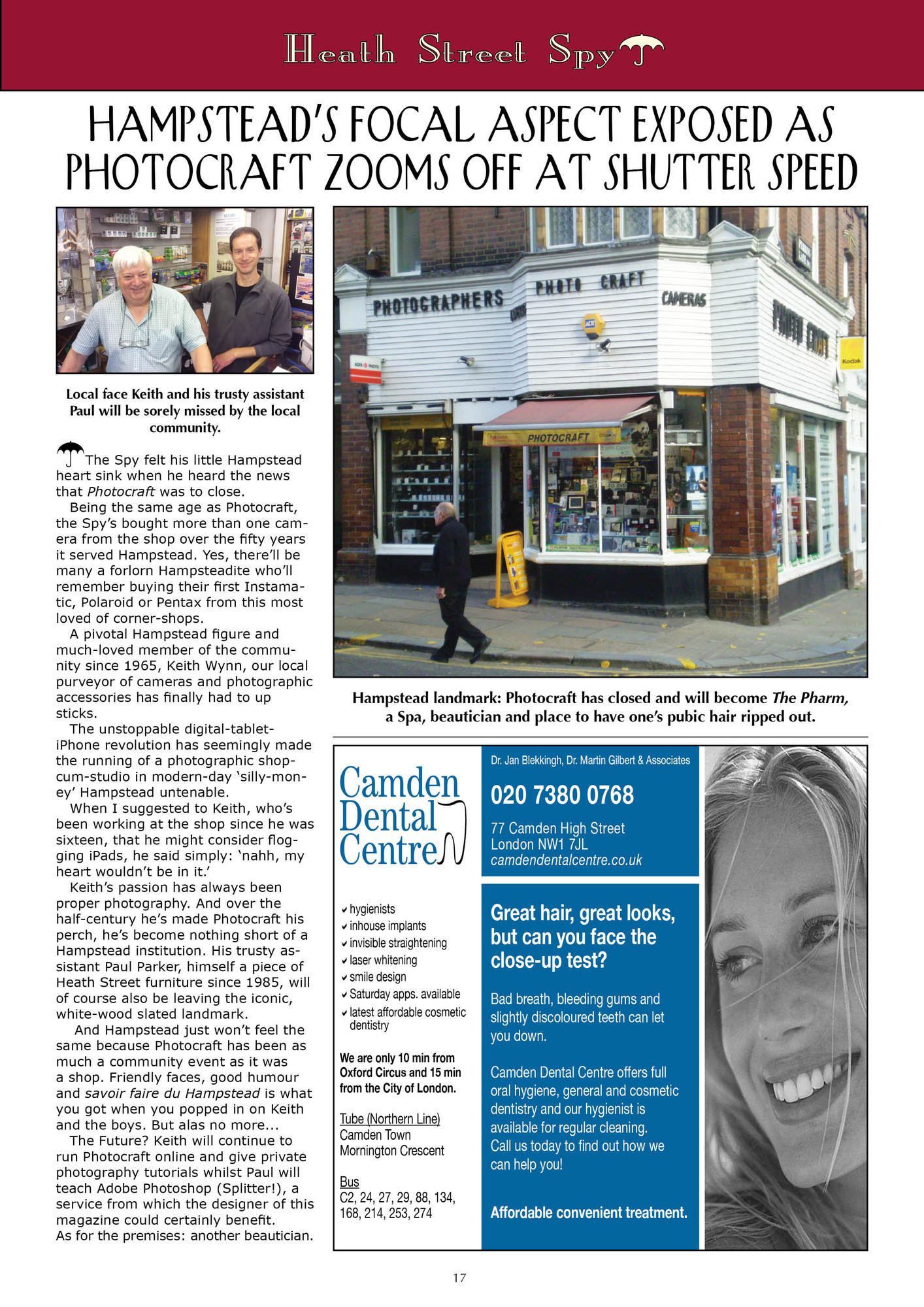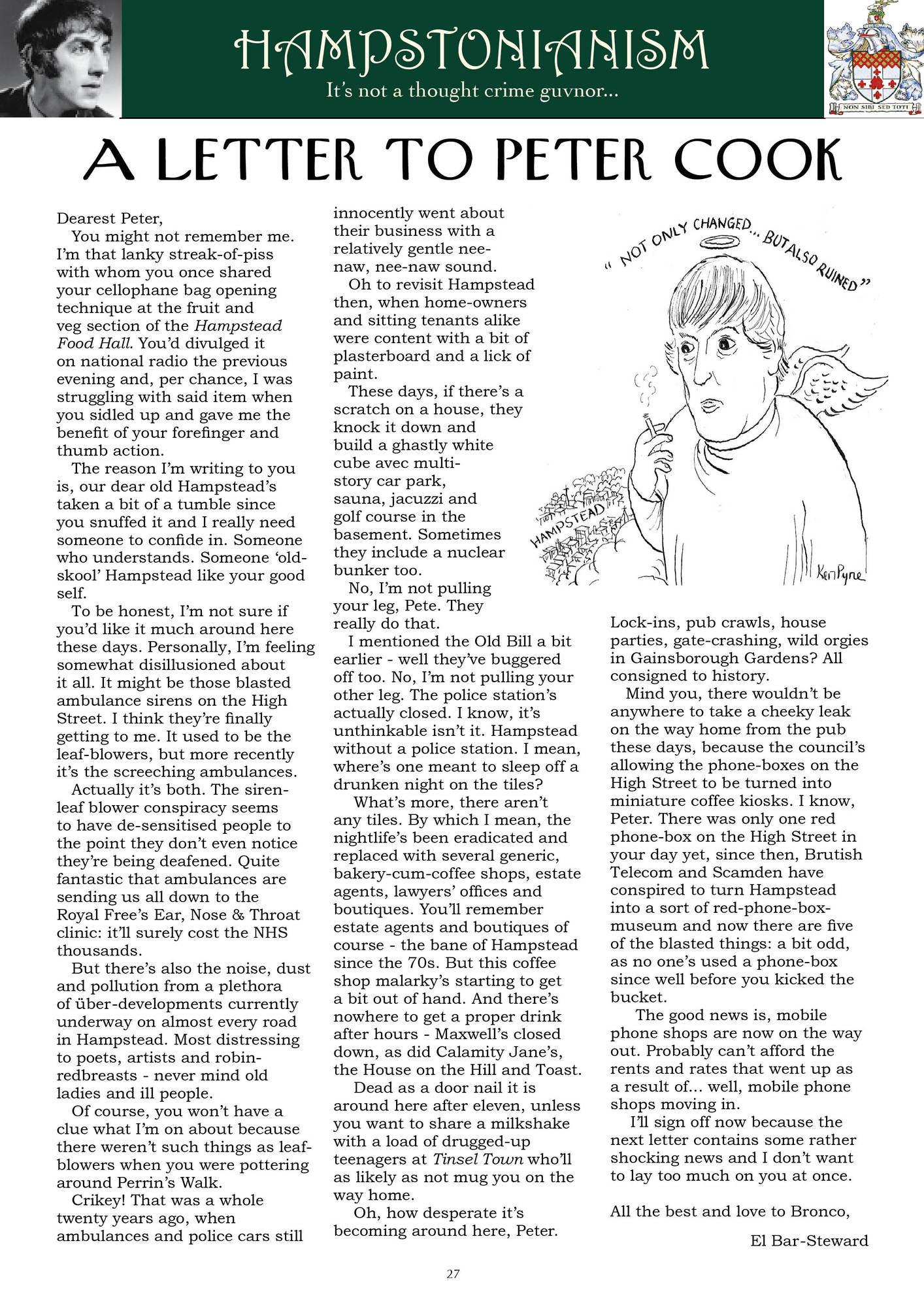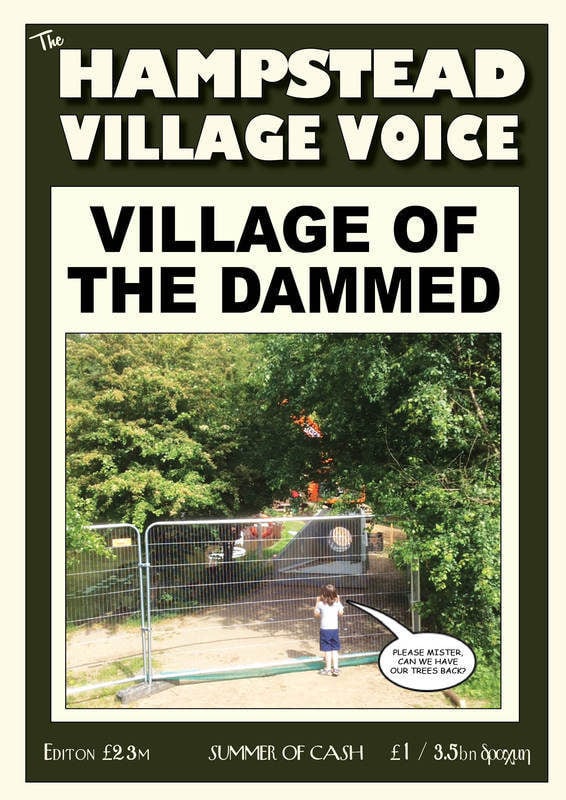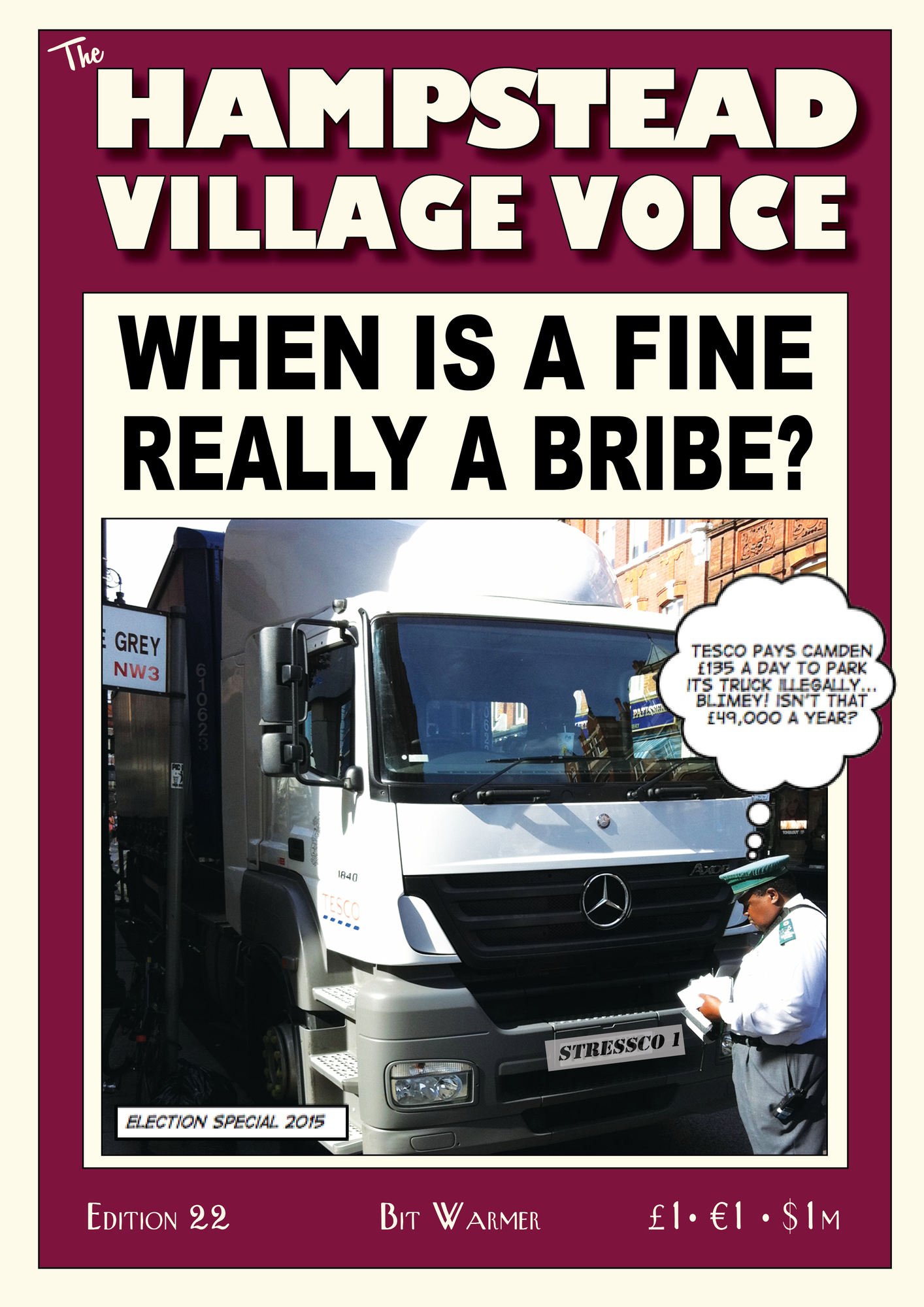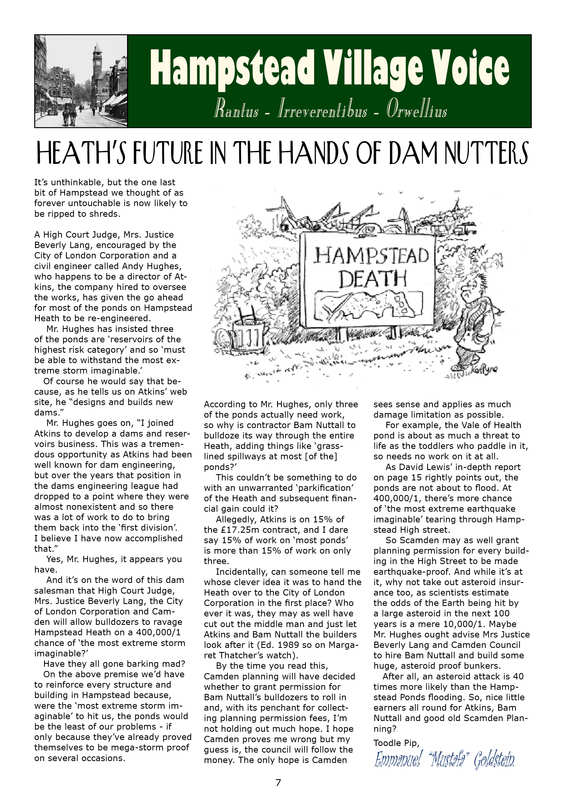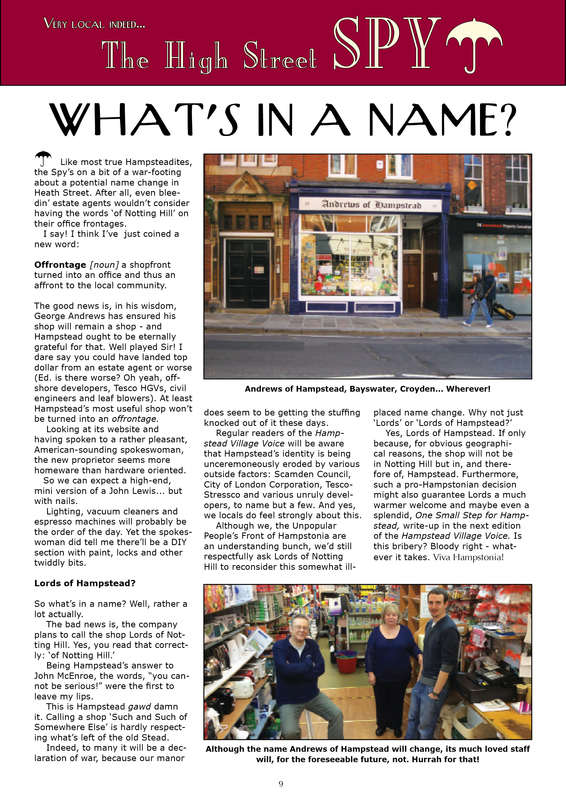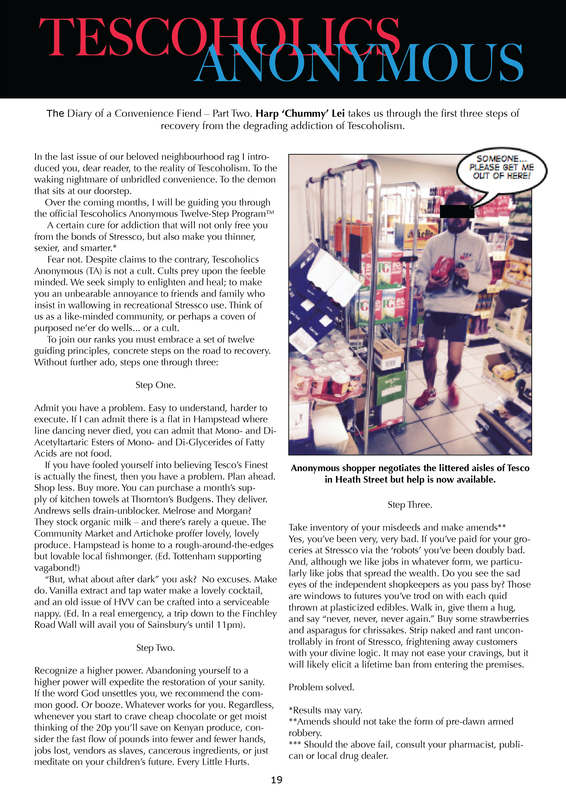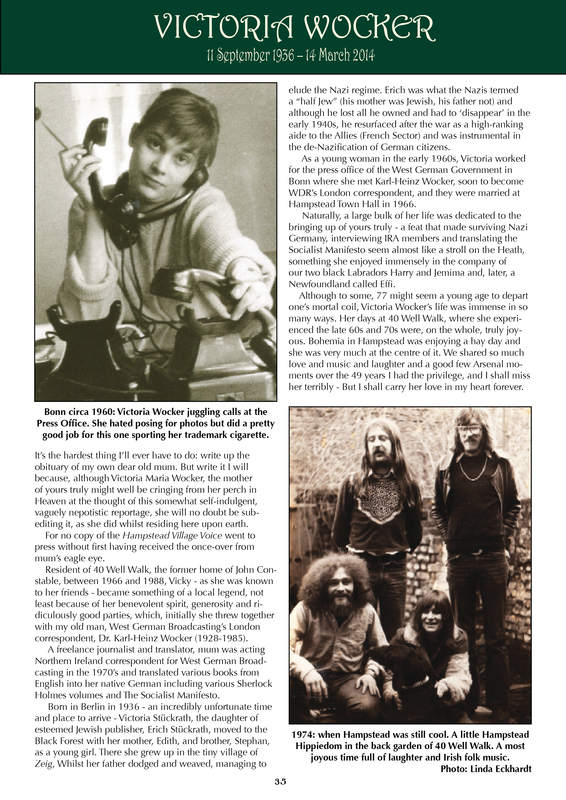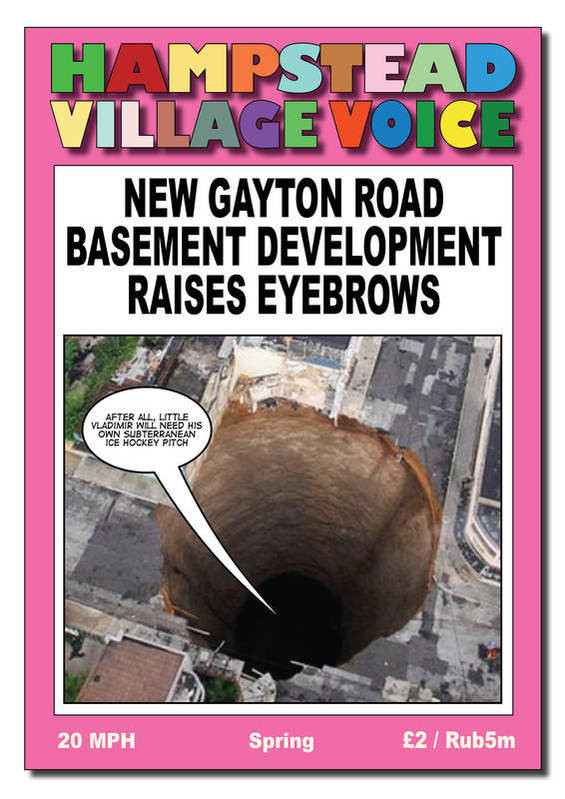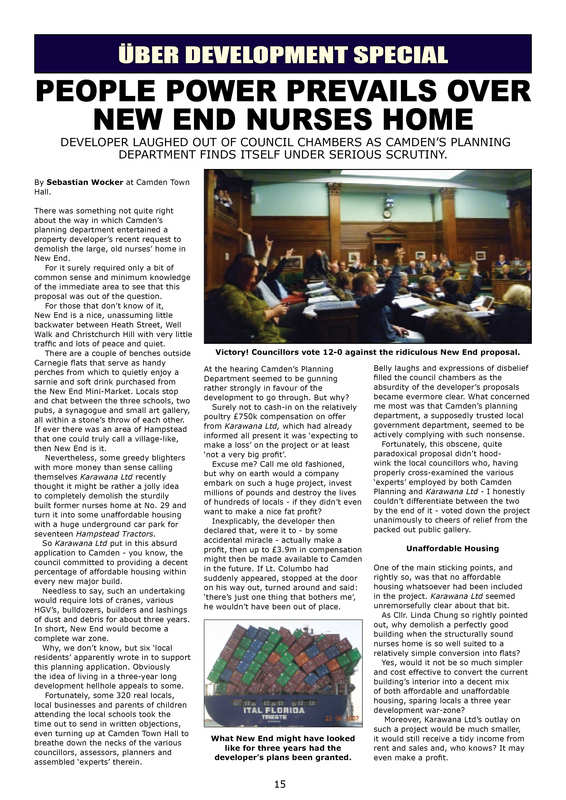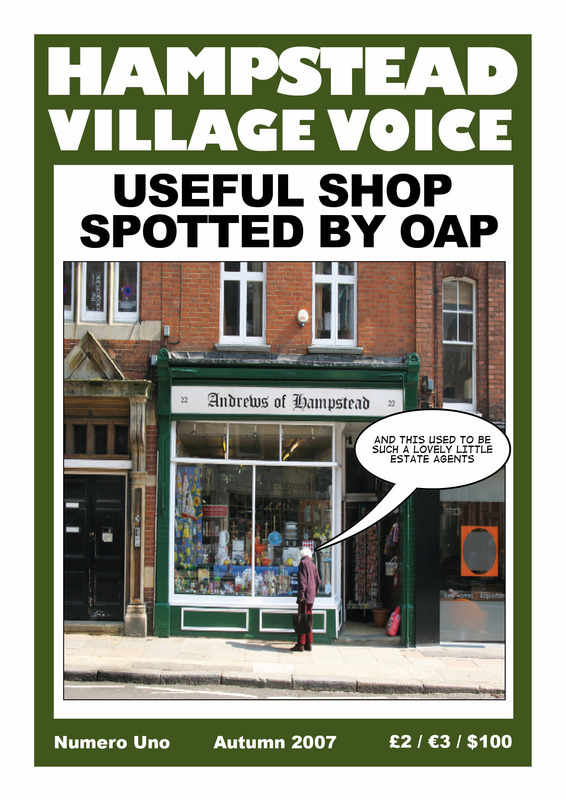 Edition 1 was published in September 2007.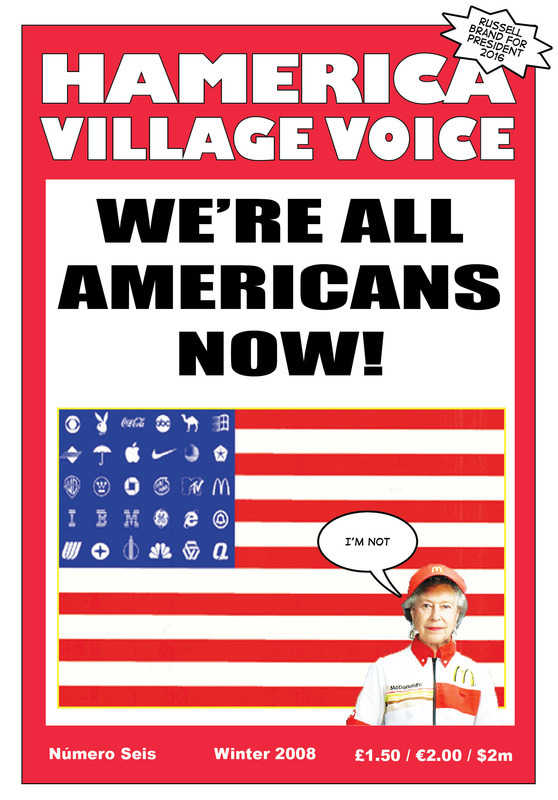 Edition Six of the Hampstead Village Voice which came out in 2008 nearly had the editor sued by various corporations, sent to Guantanamo for defacing the American flag and hung drawn and quartered at The Tower for treason.
The Hammies 2015
AKA The Hampstead Village Voice Awards 2008, 2010, 2015, 2017 and 2019.
Mr Kelly did such a good job in 2008, we gave him an award in 2010
Have a butcher's at the inaugural Hampstead Village Voice Awards which took place in December 2008 at Burgh House featuring Jon Moss, Henry Kelly and Mustafa Goldstein.
Click on the links below to watch them on You Tube...
Part I
http://www.youtube.com/watch?v=2nH9dzJRvjs
Part II
http://www.youtube.com/watch?v=mzdEt5SxLQ4&feature=related
Part III
http://www.youtube.com/watch?v=yNCiOBw8QCU&feature=related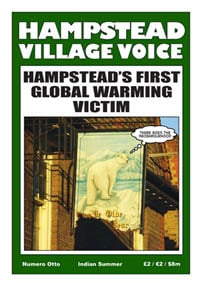 We're not sure why the cover to edition 8 came out so small but, hey - isn't it lovely!
The front cover of edition 13.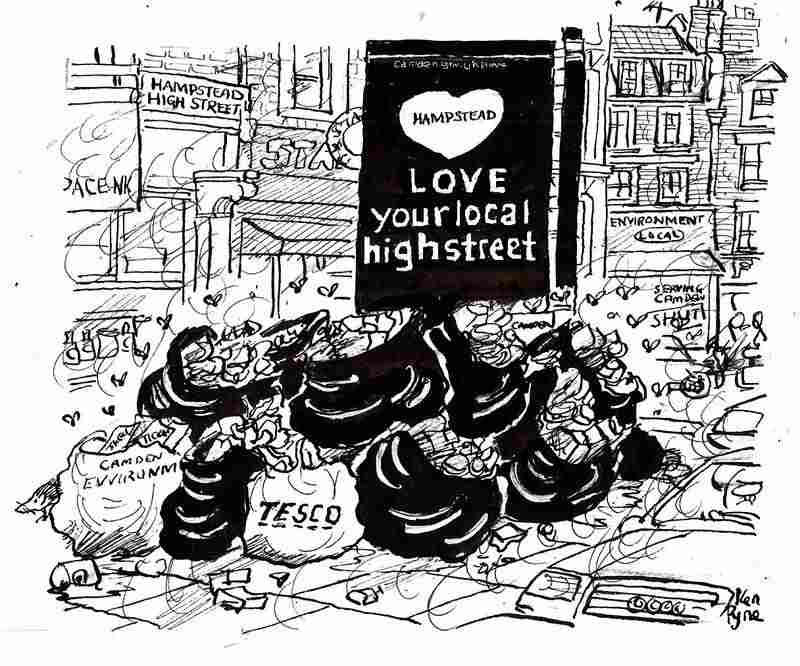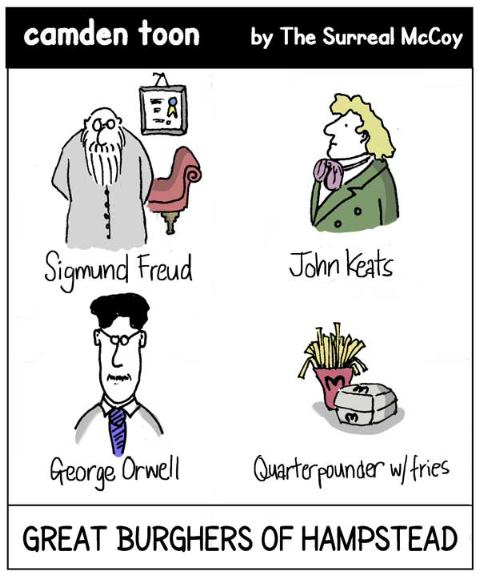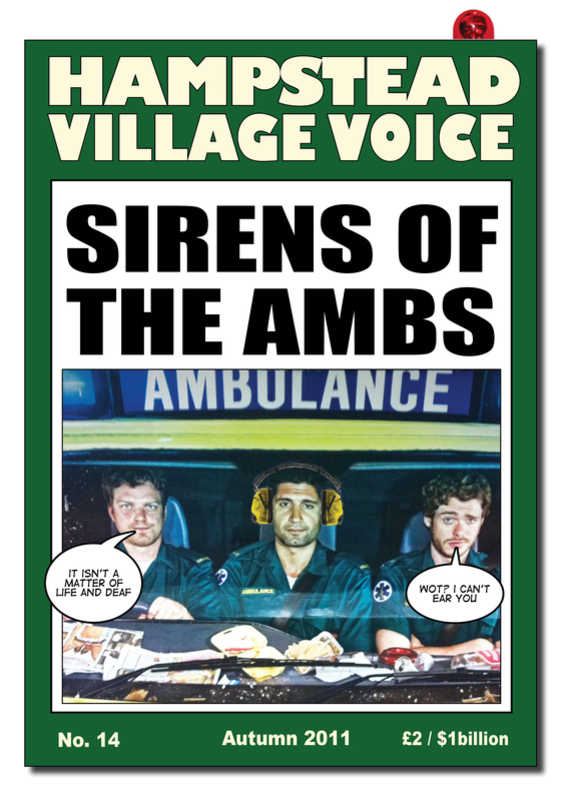 Contact: [email protected]
Visit the Editors Blog