Online Edition
Welcome to the online summer edition. Just scroll down.
Due to the effects of lockdown, advertising revenue is at about 30% of what it was.
So if we are to print an autumn edition, we'll need a little help from our friends.
If you enjoy reading the magazine and would like to help subsidise the autumn edition, please donate here: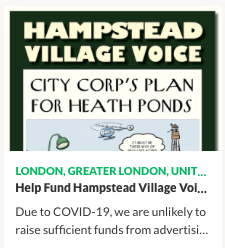 Here is the summer edition free to all Hampsters. Just scroll down!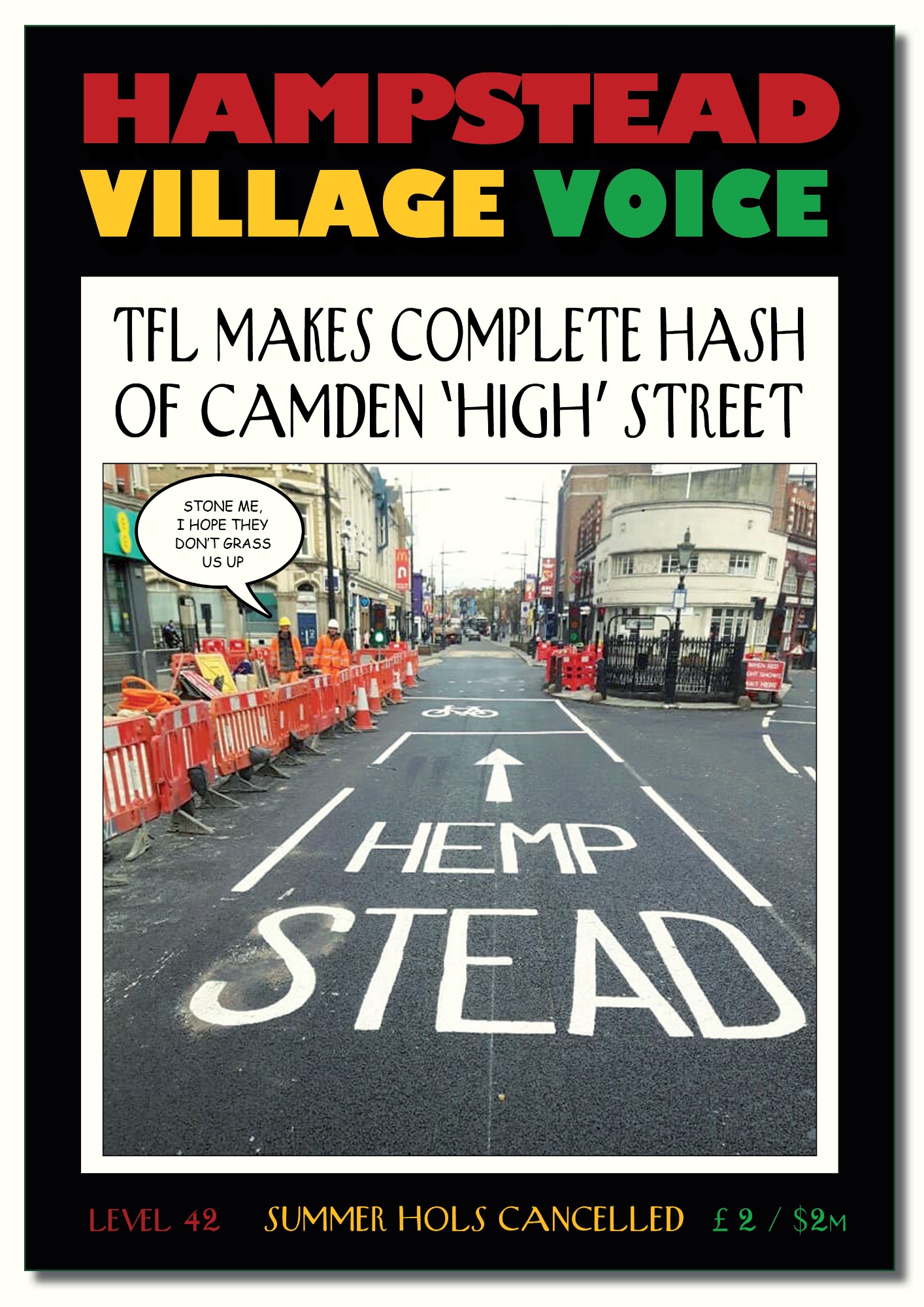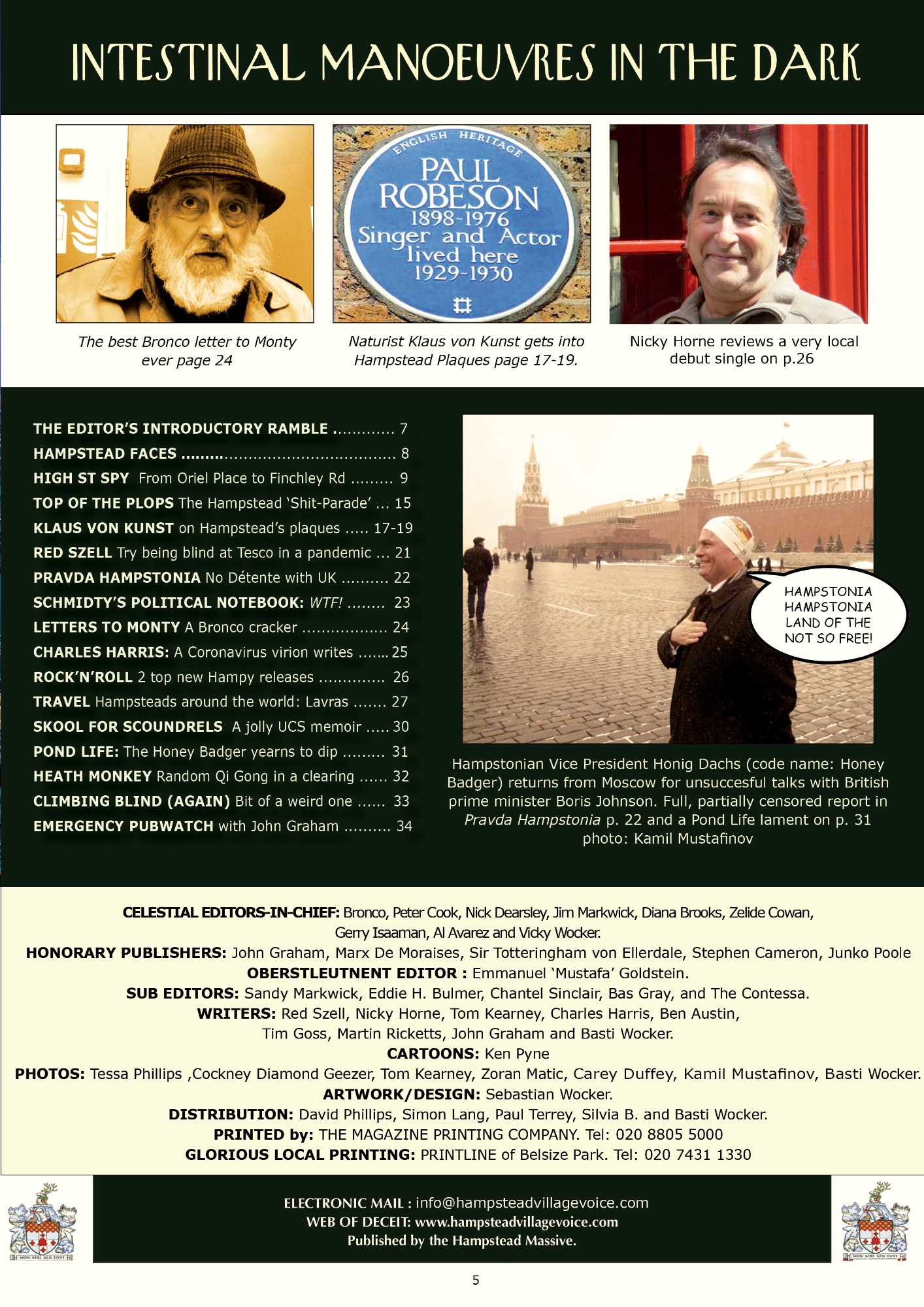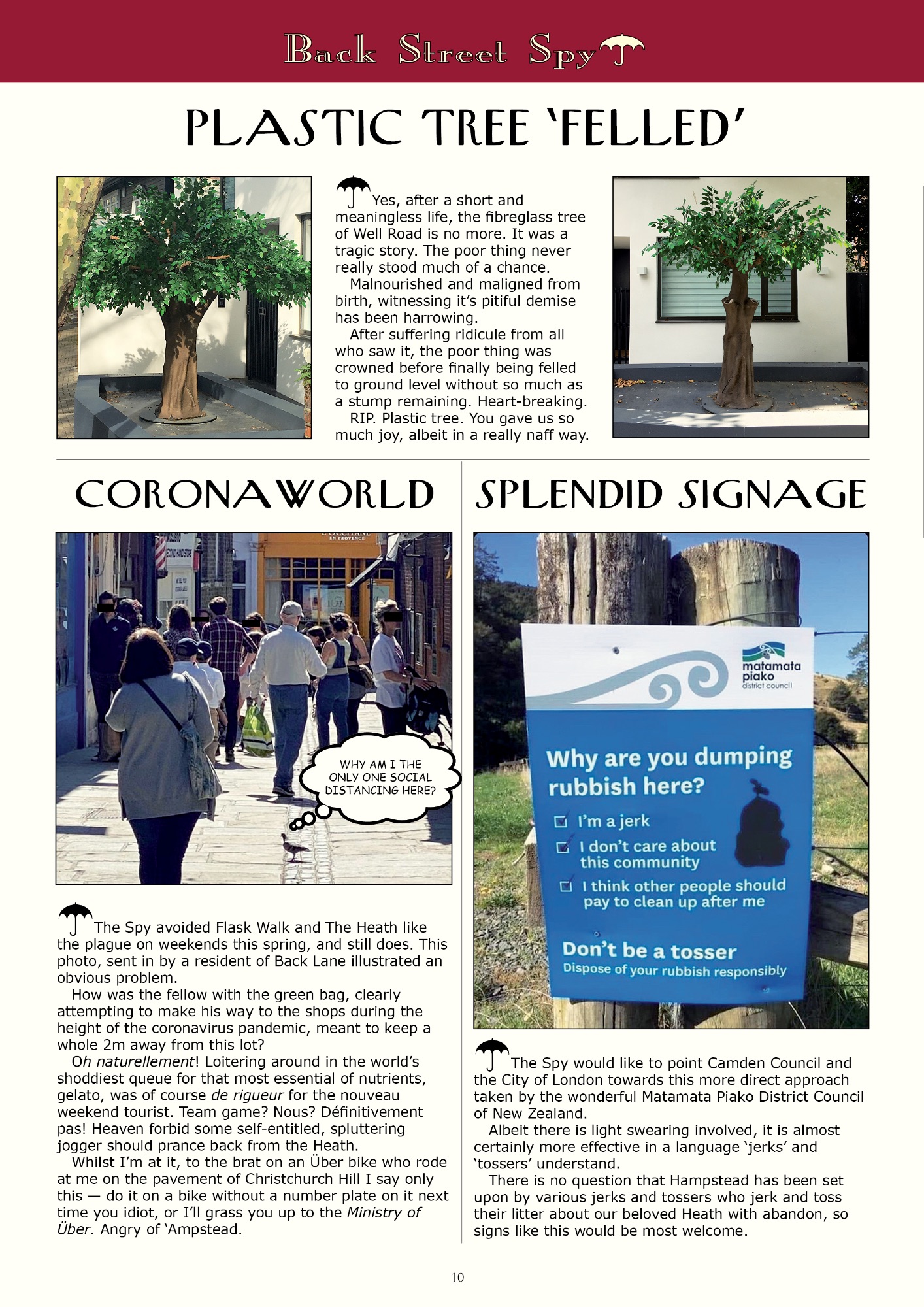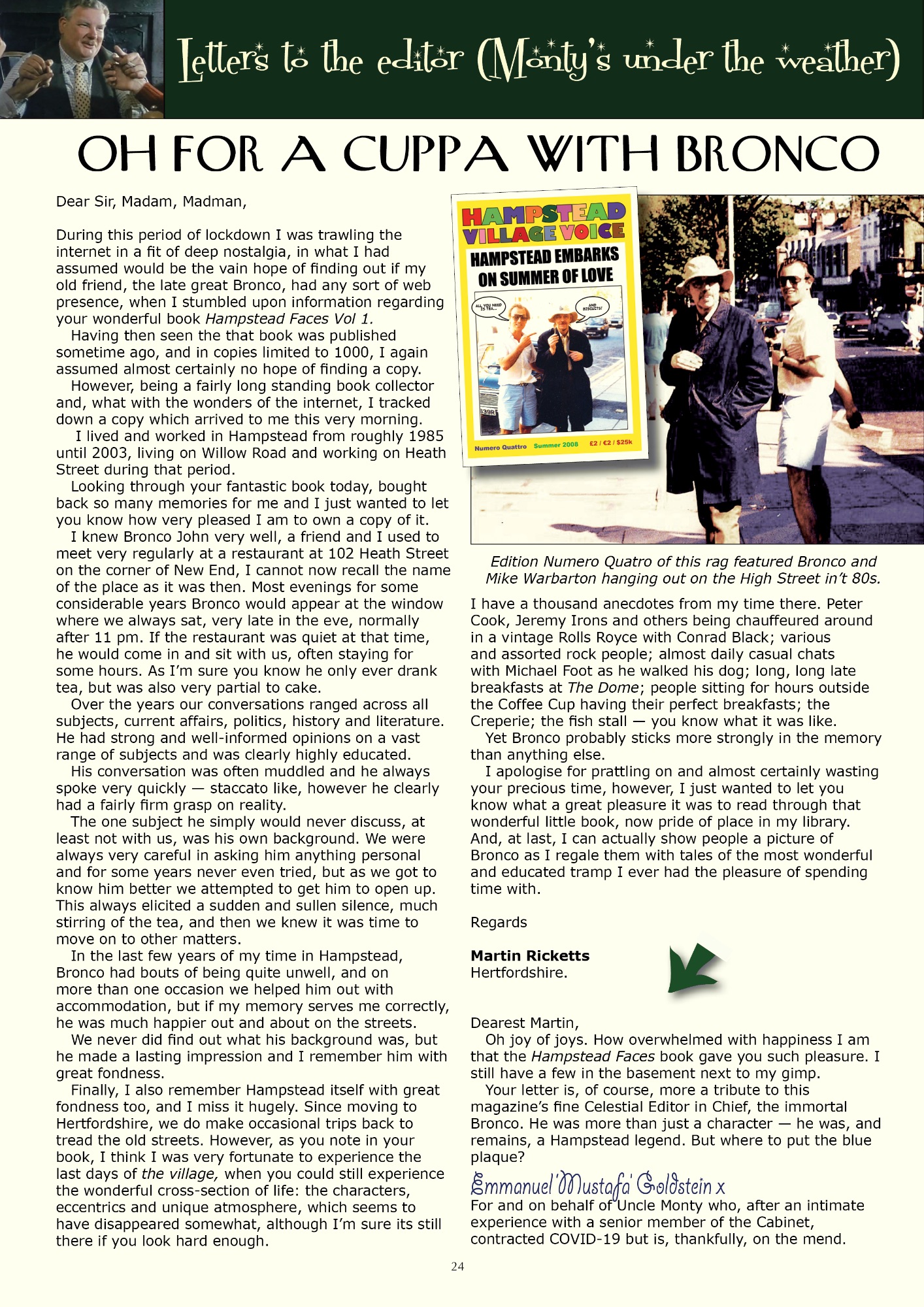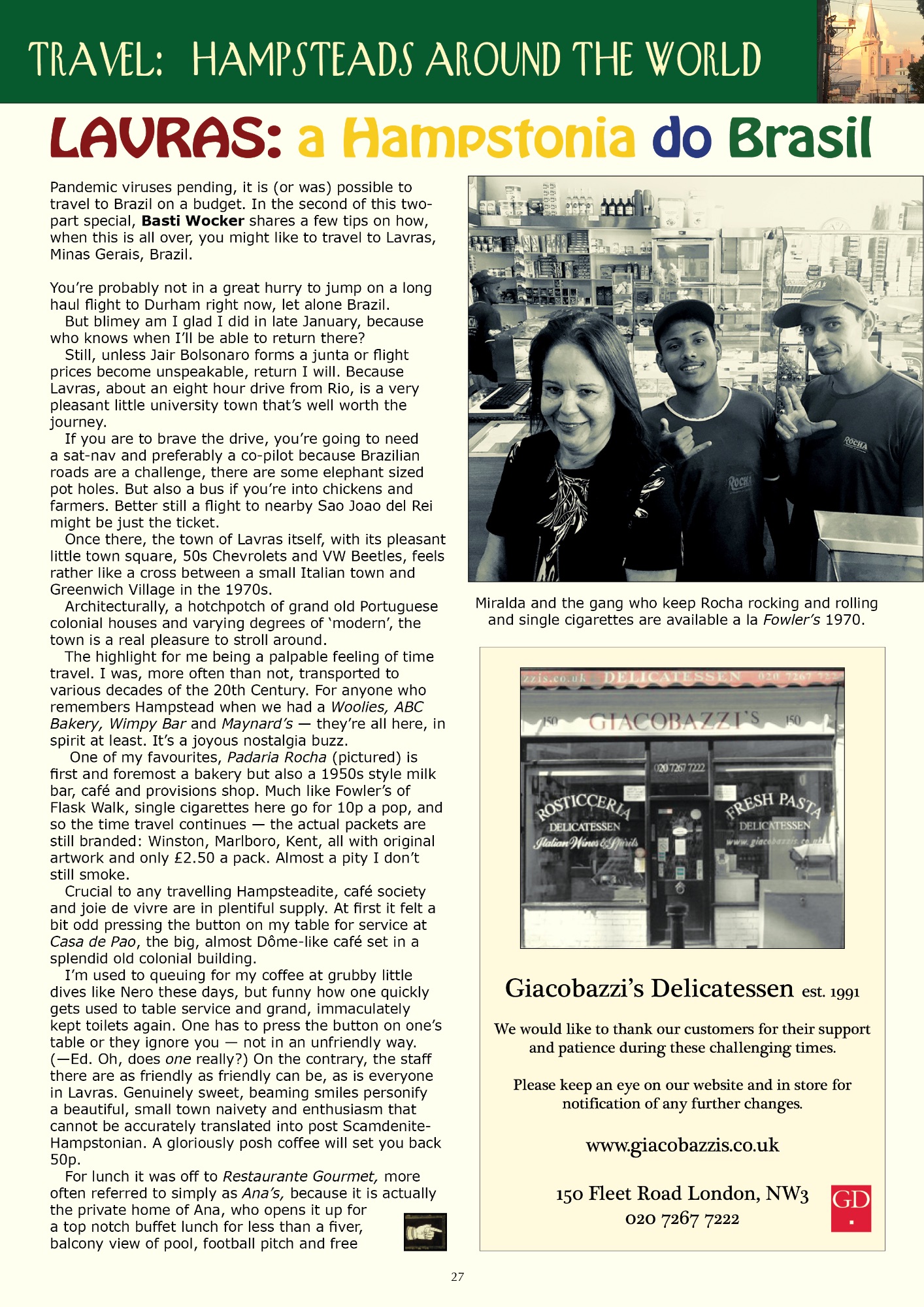 EXCLUSIVE ONLINE ONLY STORY | JULY 2020
By Sebastian Wocker
Local shops are fuming at the Hampstead Village BID Ltd (BID) after it continued to invoice businesses and charities in full during the coronavirus lockdown.
Despite receiving extra government funding in response to COVID-19 and claiming it reduced staff costs by 60%, the BID still saw fit to invoice paralysed Hampstead businesses for its controversial levy from the 1st of April 2020.
Renate Jon who runs the hair salon in Heath Street said "What are they thinking? Nobody's earning and still they send us bills for services we never even asked for?"
Richard Weaver who manages the Hampstead Community Centre told us, "The BID had the cheek to send us a letter explaining it received government financial help for 3 months, but still charges us for the full year without even providing any services."
Rino Mollura who runs the Coffee Cup, Villa Bianca, Piccola and Fish Cafe said: ''Hampstead's businesses are practically on their knees and now this stupid, pointless bill arrives. Are they crazy?"
"If they really are working for the community, they'd just refund struggling businesses what we paid them last year and cancel these new invoices."
The BID had sent out a letter in May 2020 stating that: "As the BID levy is a mandatory requirement, Camden Council [The BID's debt enforcers] are required by law to invoice in full. However, the BID recognises some businesses may have cashflow issues and may need to discuss their own payment arrangements. Please do get in touch with Marcos Gold our BID Manager who will be able to discuss individual plans."
But Dame Hilary Blume who runs the Charities Advisory Trust said: "I phoned twice, as suggested, but there was no reply. What possible argument can there be to charge charities, state schools and an NHS surgery to improve Hampstead High Street?"
Mr Gold told us: "I was unaware she had reached out as I have no voicemail or email from Dame Hilary. She has contacted me before. I am more than happy to discuss with each individual business their levy bills."
But there appears to be little appetite for cosy chats with the BID managers among the downtrodden 'hereditaments' of Hampstead.
Countless shops, restaurants, charities and pubs have told us, in no uncertain terms, they will definitely not be paying the BID levy this year or, as one shop owner put it: "...any other year either!"
And why should they? 70% of the 243 businesses, charities and schools who've been forced to pay it over the last four years, never wanted the thing in the first place and consider it rotten value.
I spoke to Council Leader Georgia Gould and suggested it was questionable that a limited company could force money out of charities, state schools and struggling businesses by making a council act as its debt enforcer — even during normal times, never mind at the height of a pandemic. I also asked her whether the council would still be summonsing businesses, charities, schools or NHS surgeries that refused to pay the levy in lockdown?
Cllr. Gould, who told me she'd have to check up on it, was unable to comment immediately, but agreed to get back to us. Ten days later we received a reply from Camden Council's Business Engagement Manager who confirmed invoices had already been sent out but, crucially, that: "enforcement action will not be taking place for the time being and that this will be reviewed over time."
Probably wise. There is now less than a year to go until the second BID ballot in Hampstead's history. Unlike the first, there will, this time, be two campaigns and a more aware and determined opposition.
—————
Here's the spring edition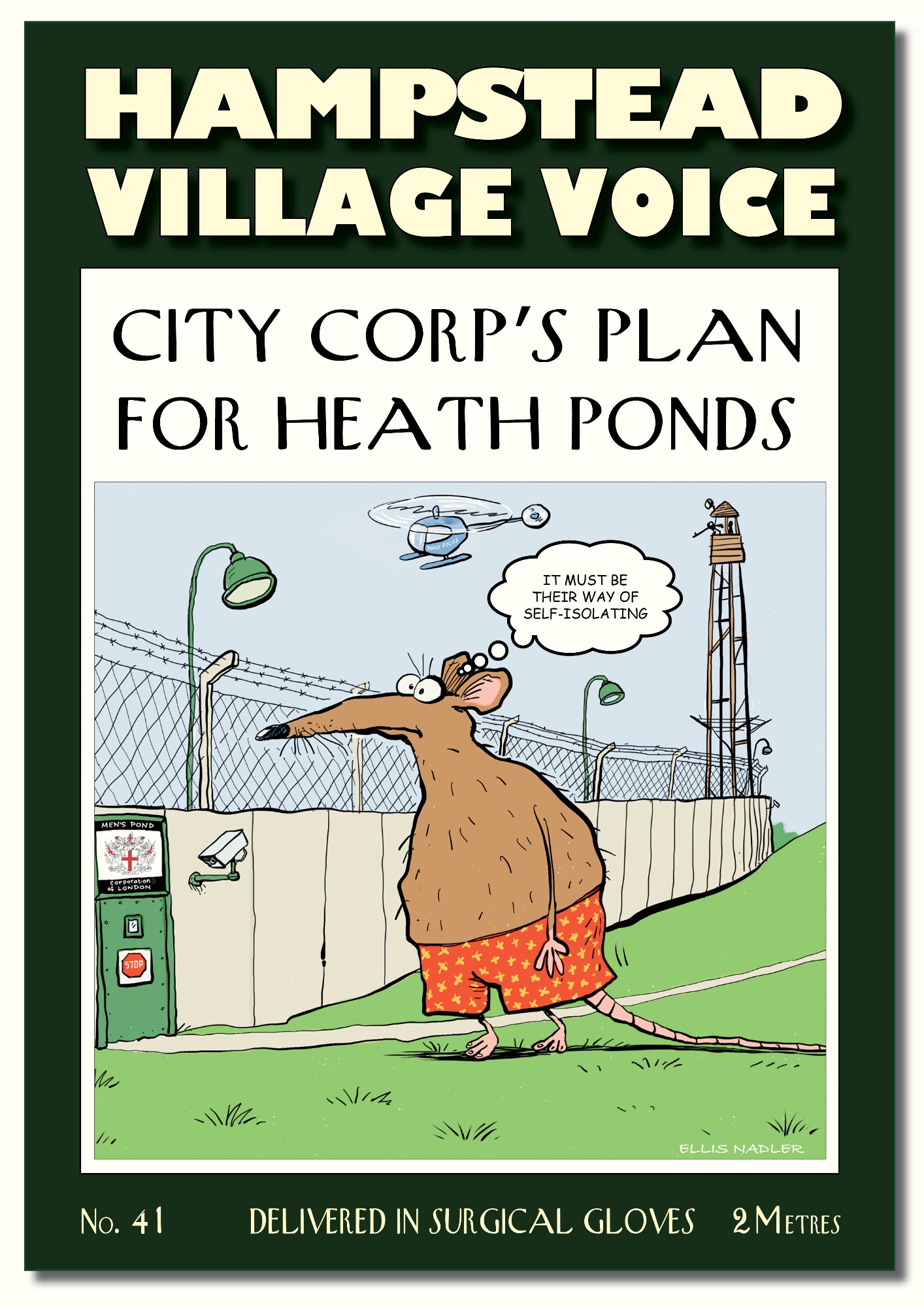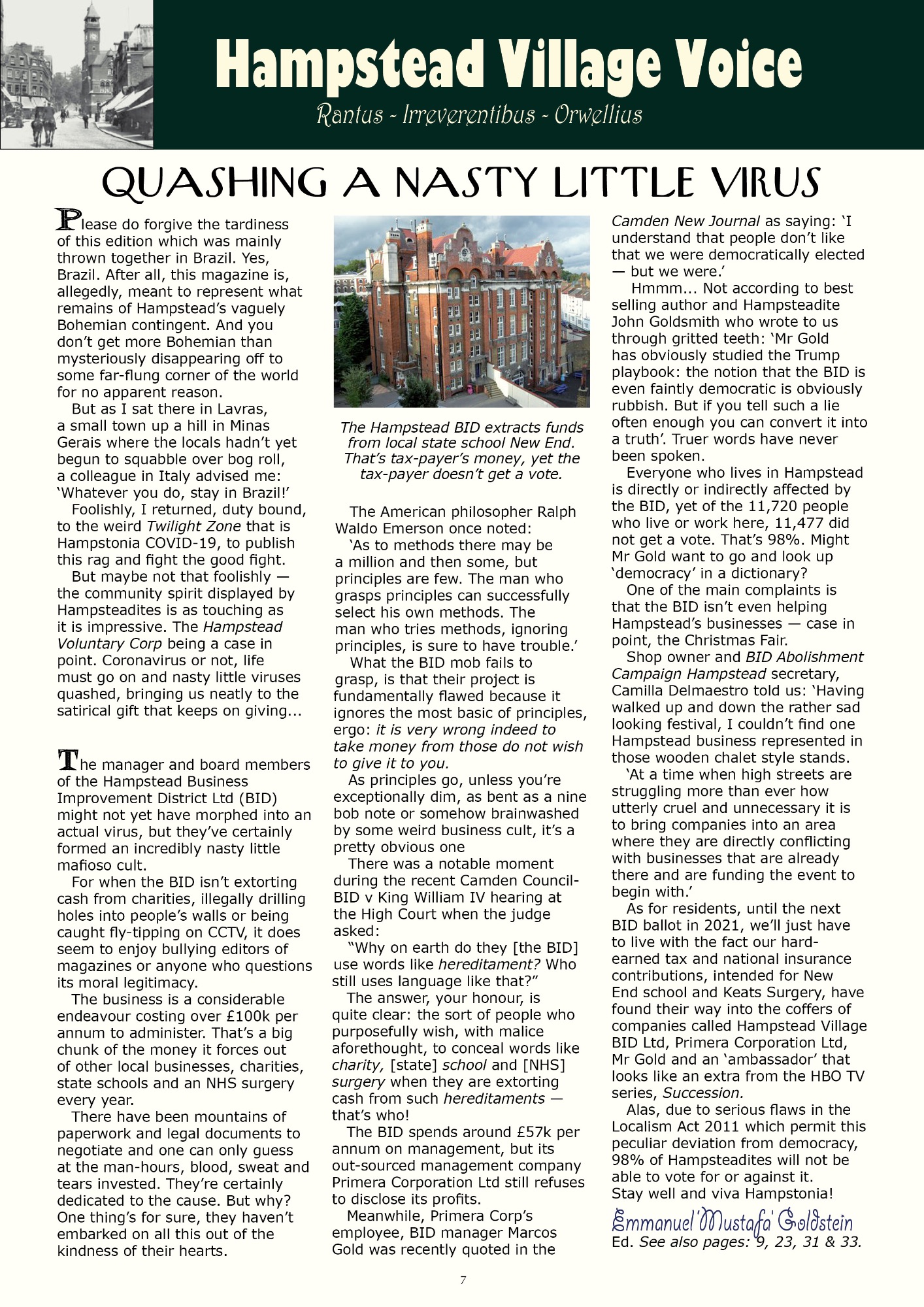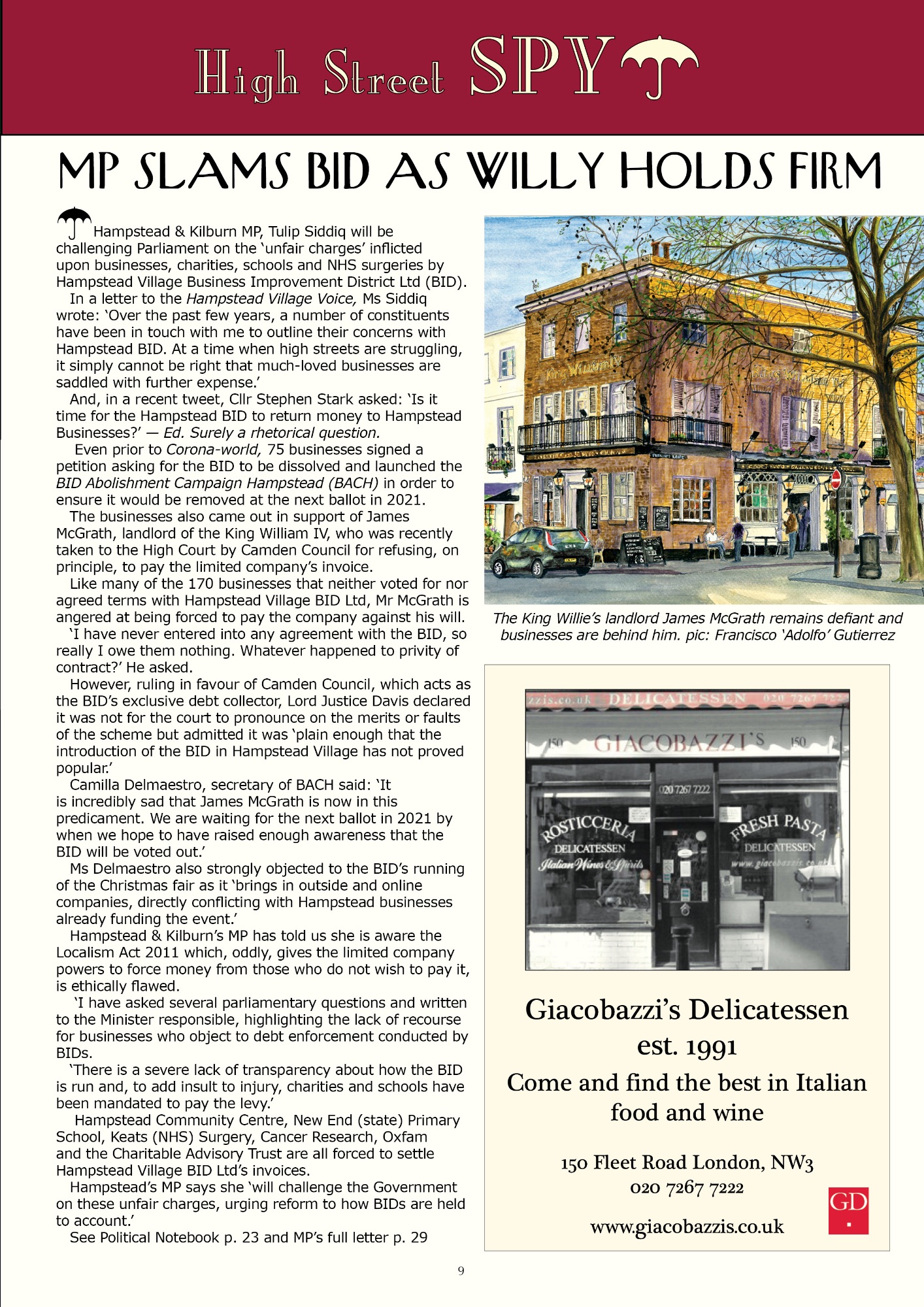 Click here to help keep this online edition free: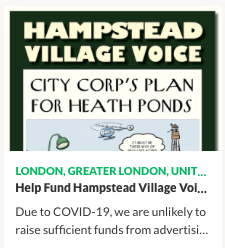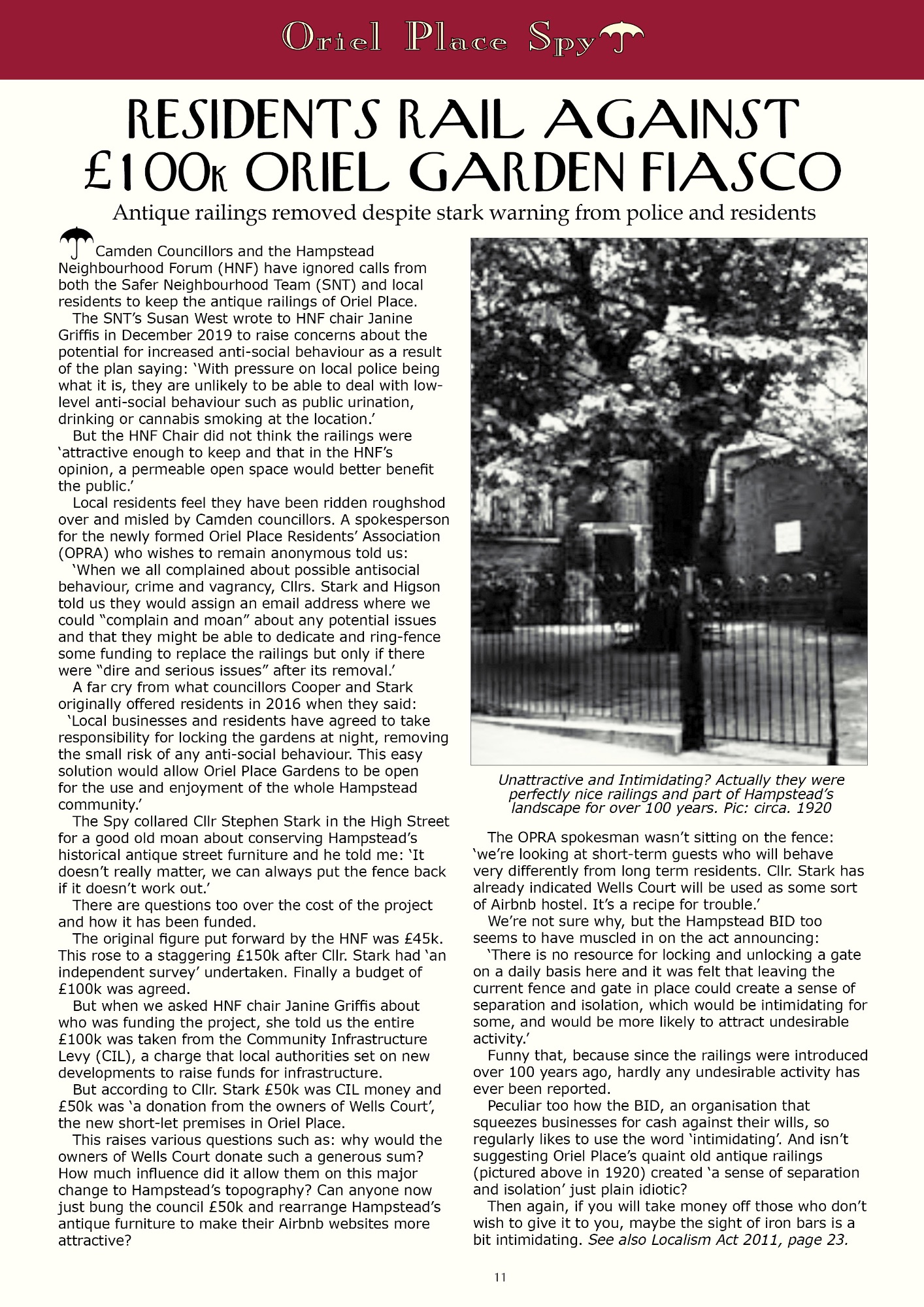 Click here to help keep this online edition free to all: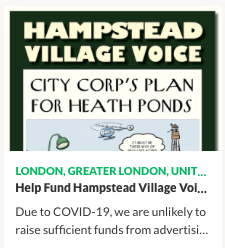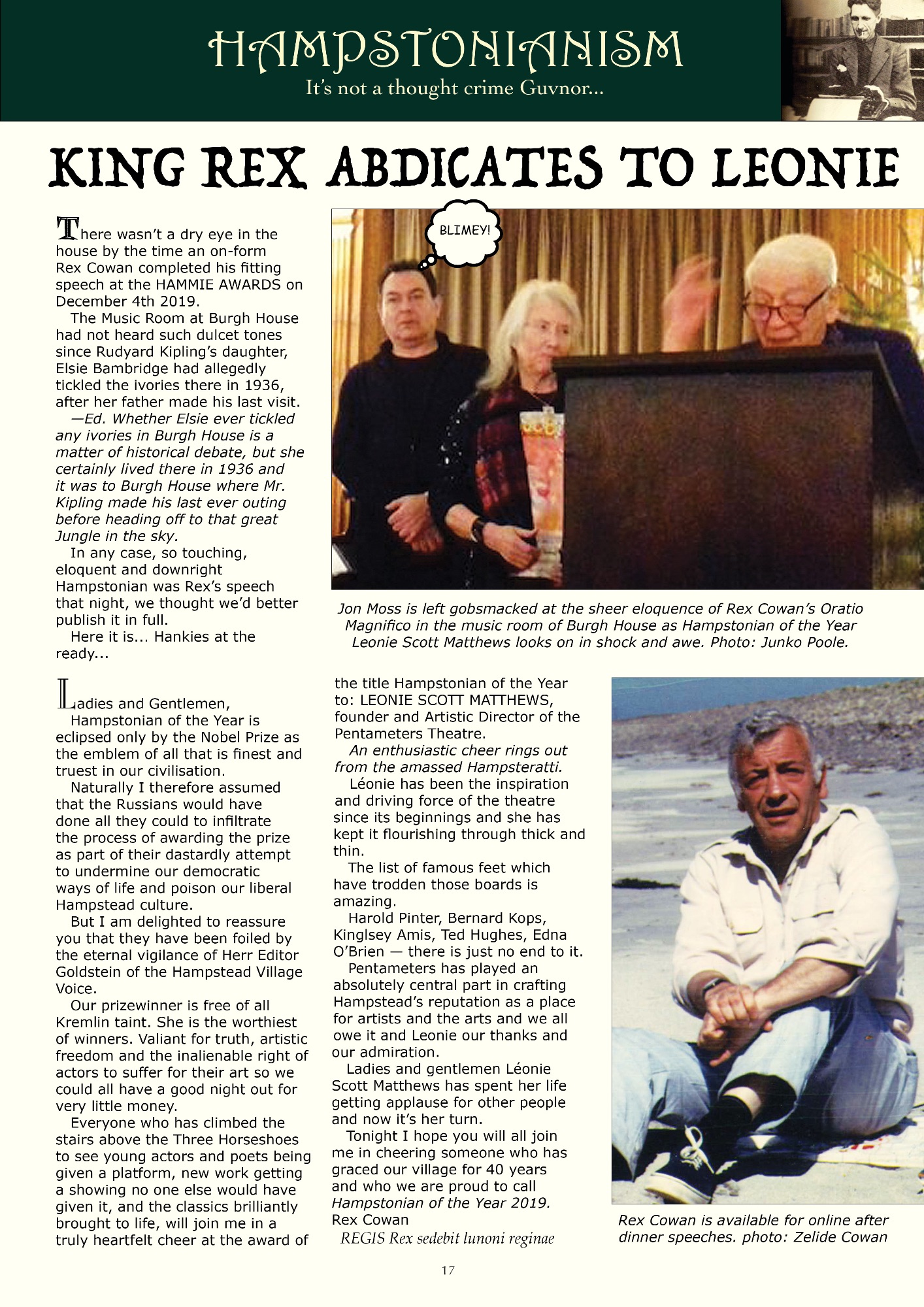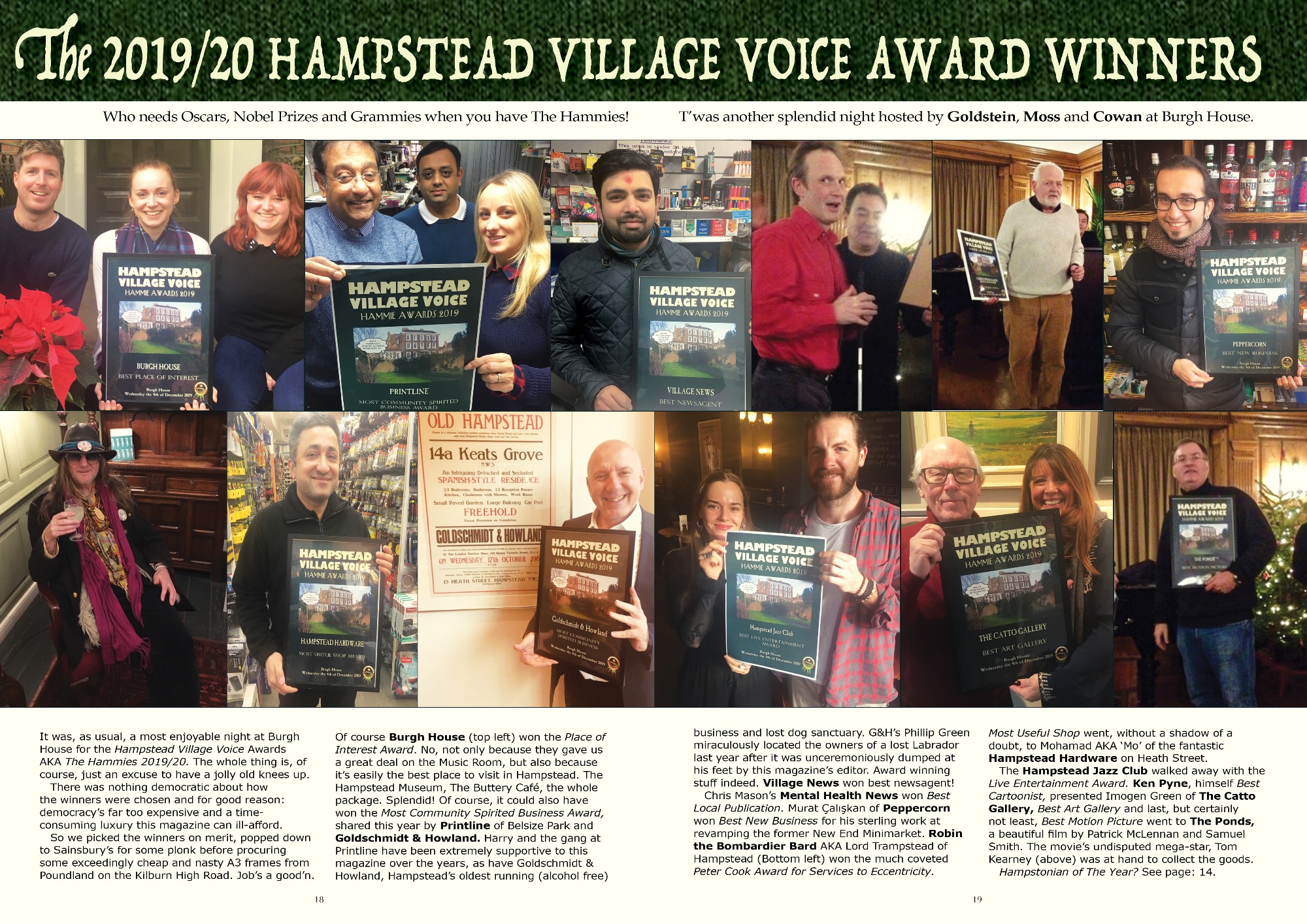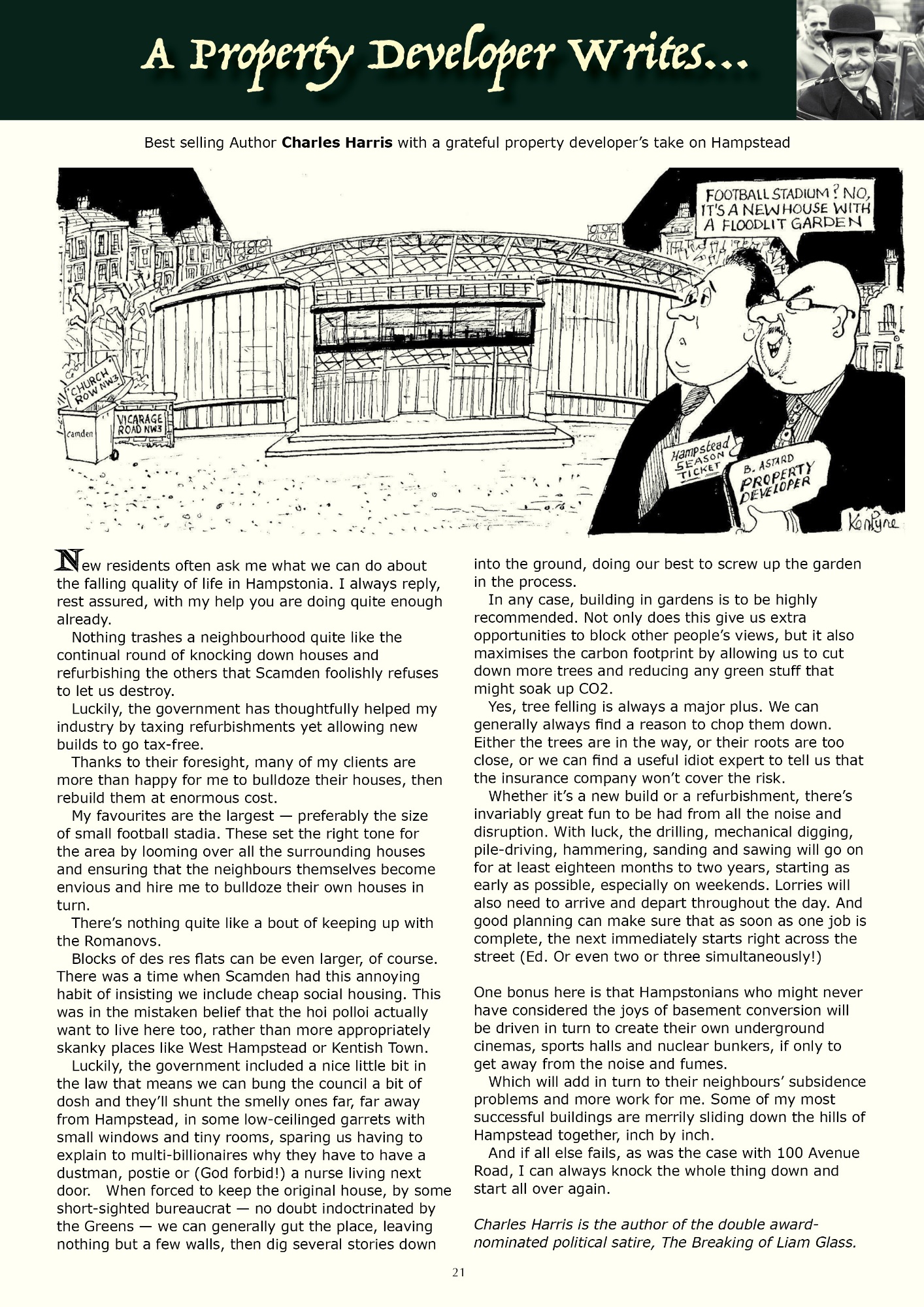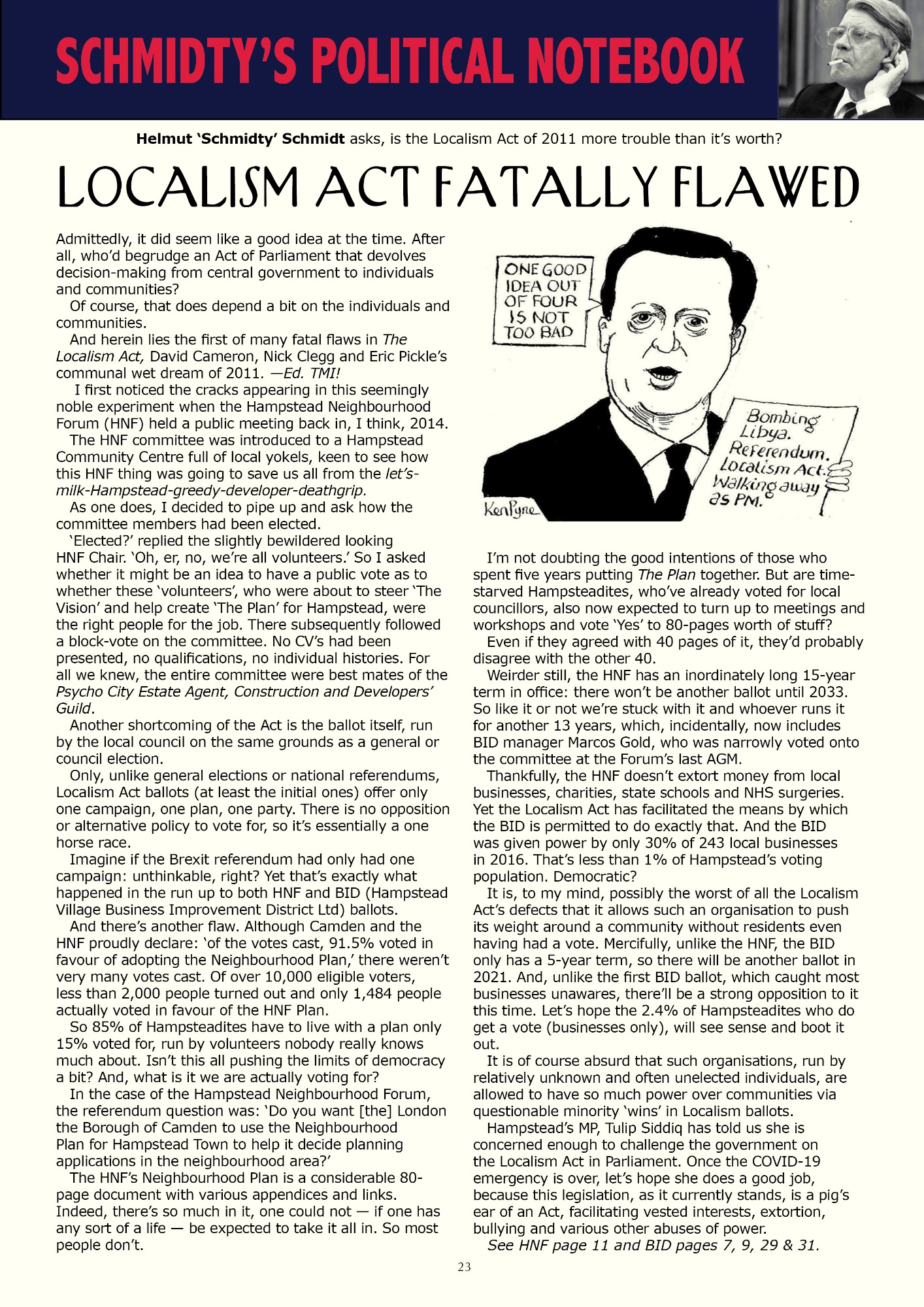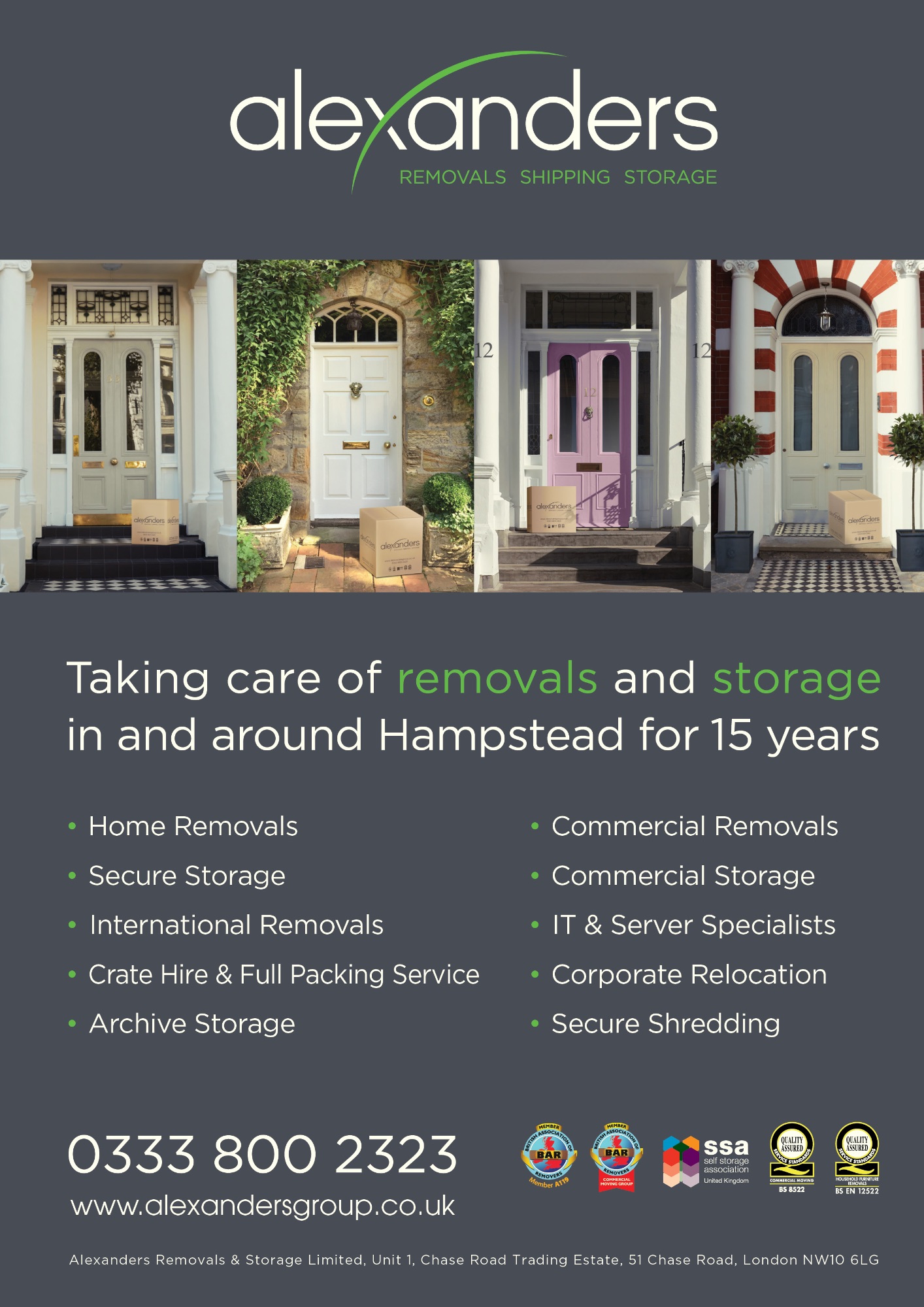 — Here Endeth the 2020 Spring Edition —
————
SOME RANDOM ARCHIVE ACTION... Enjoy!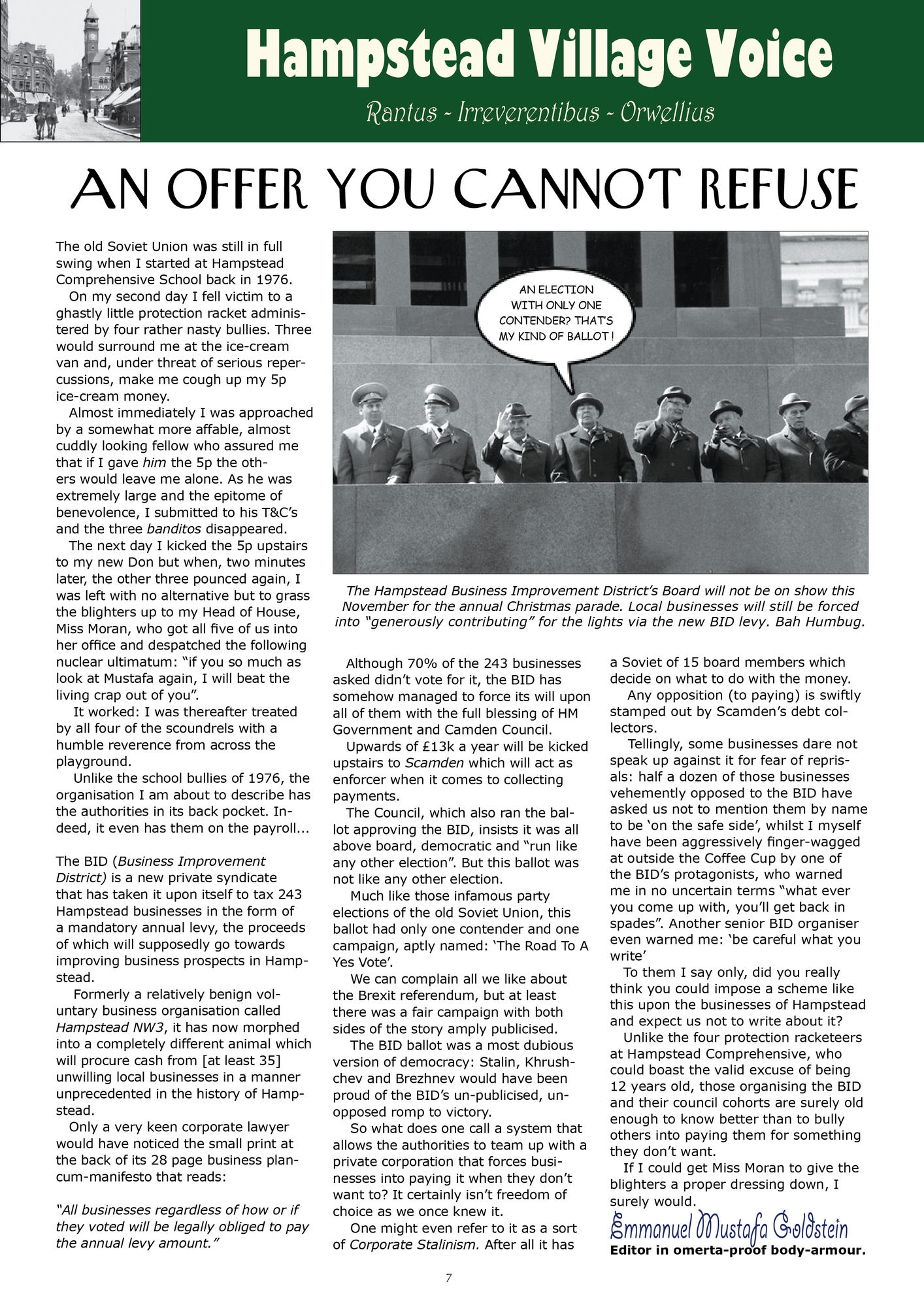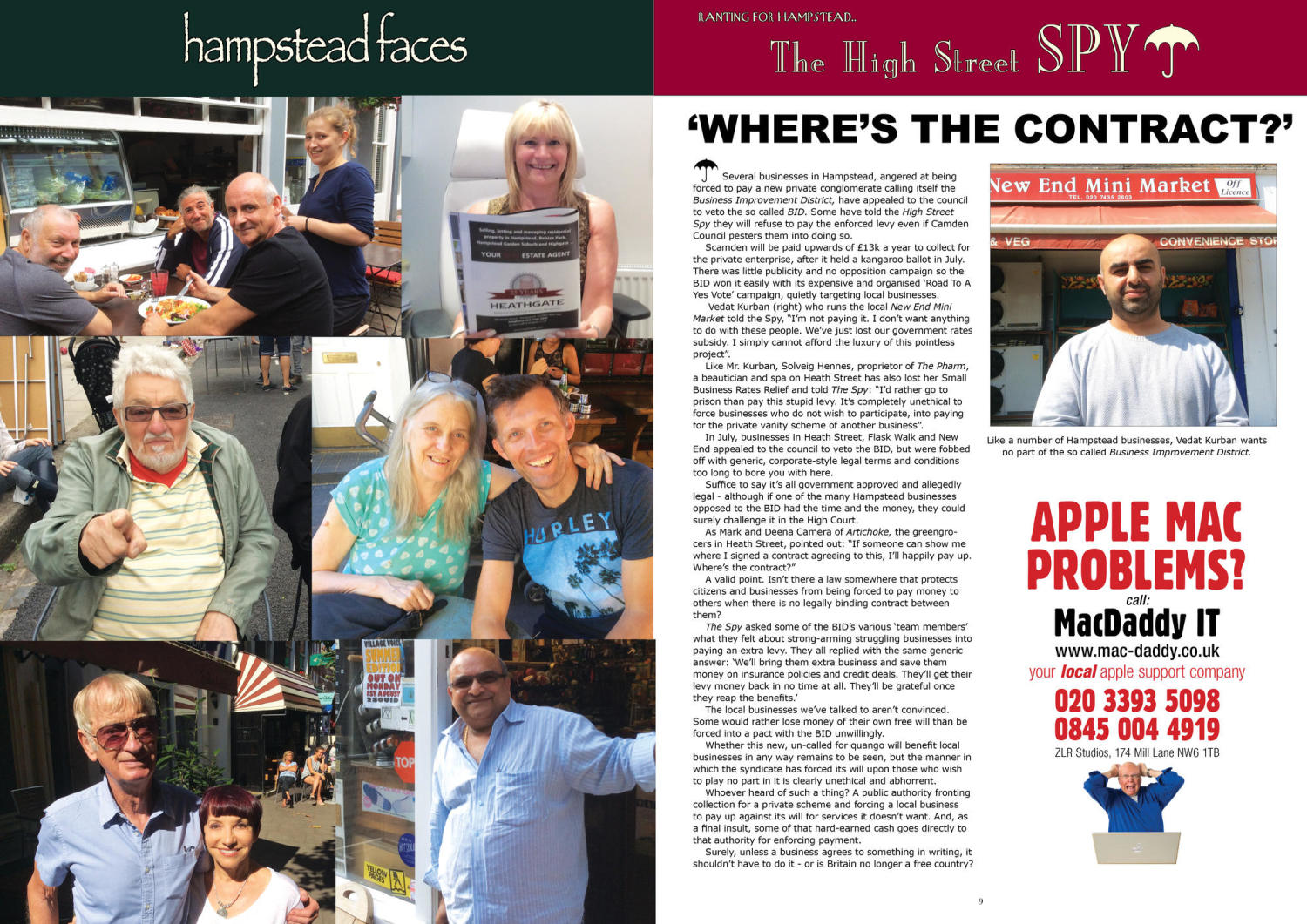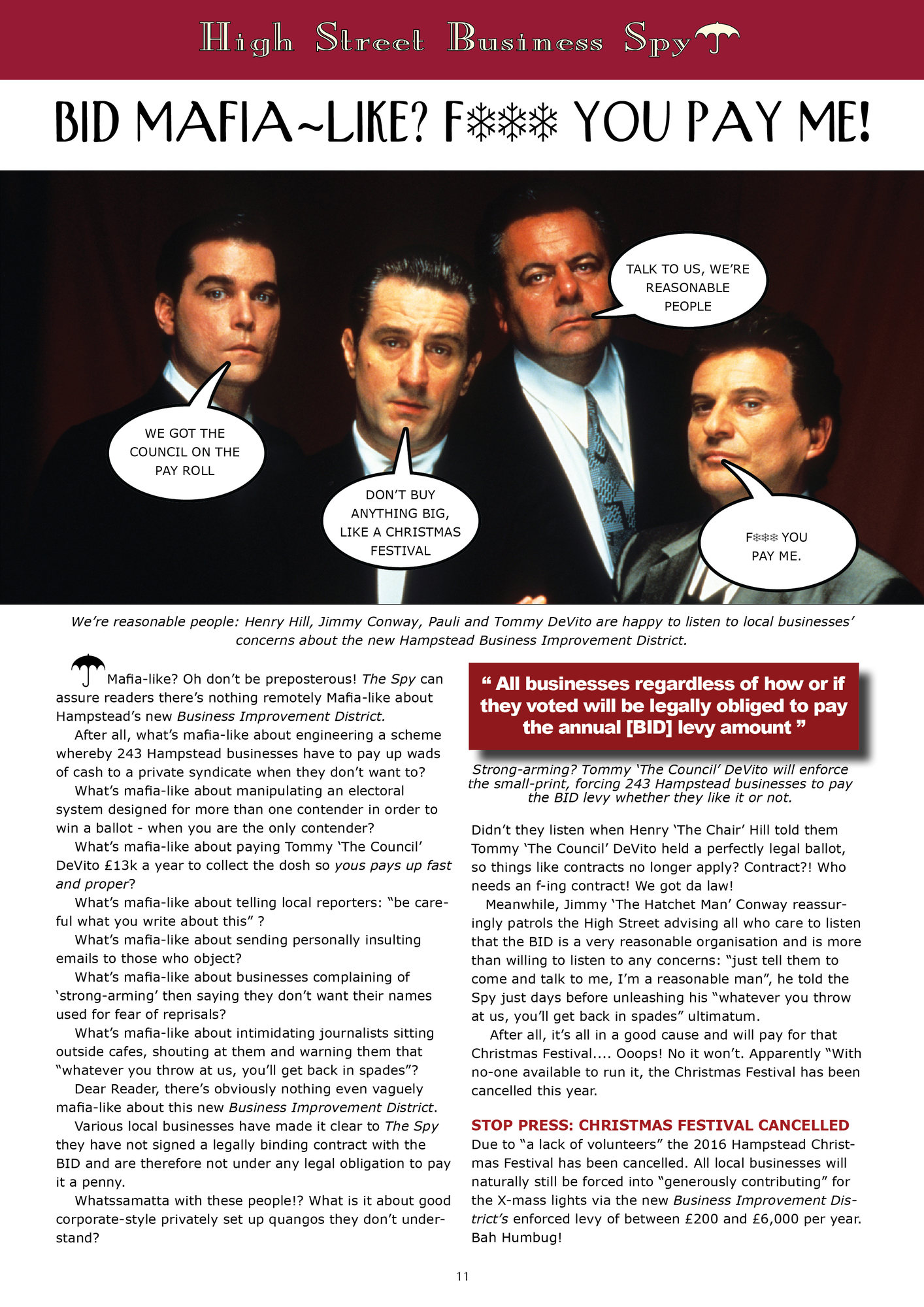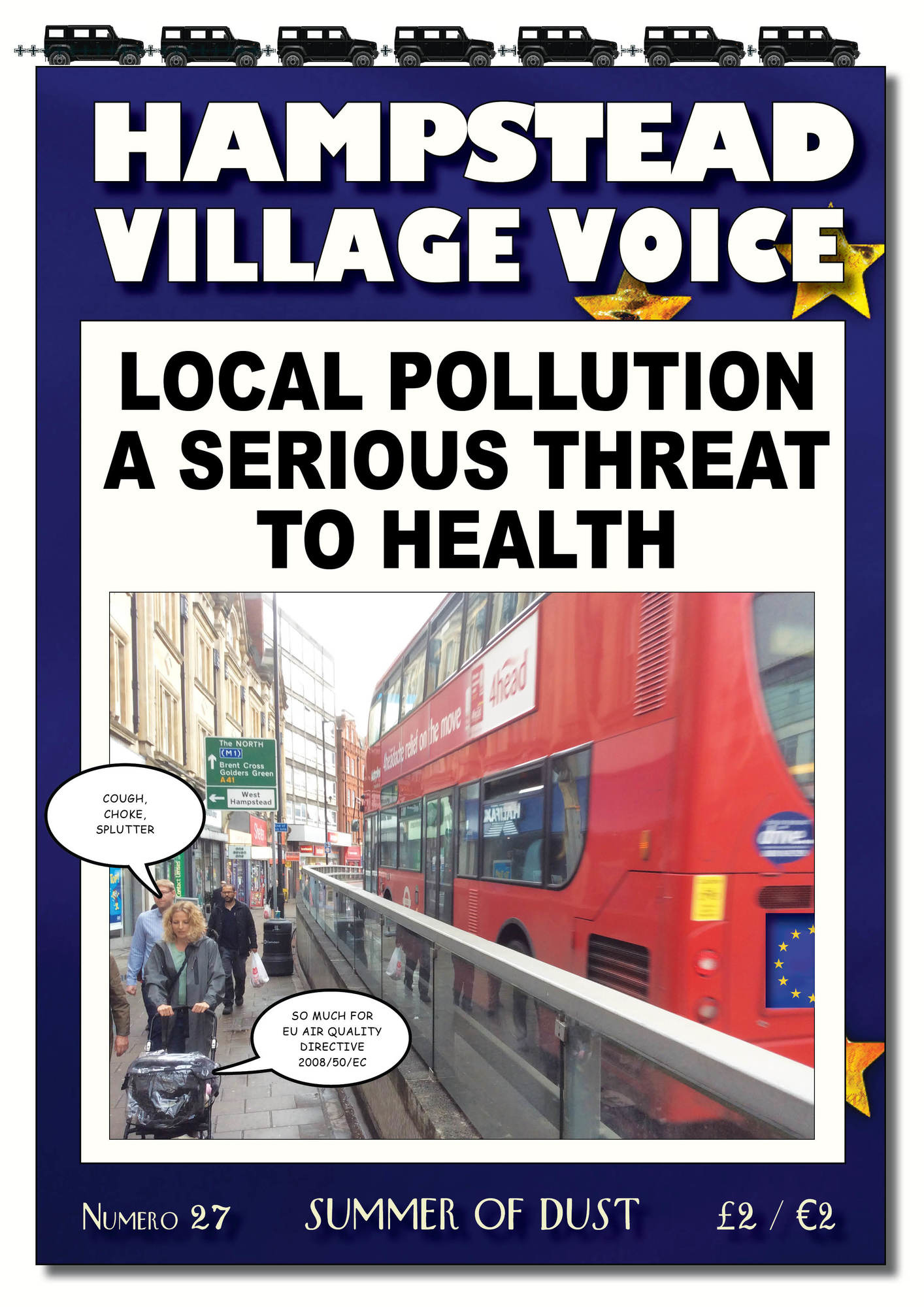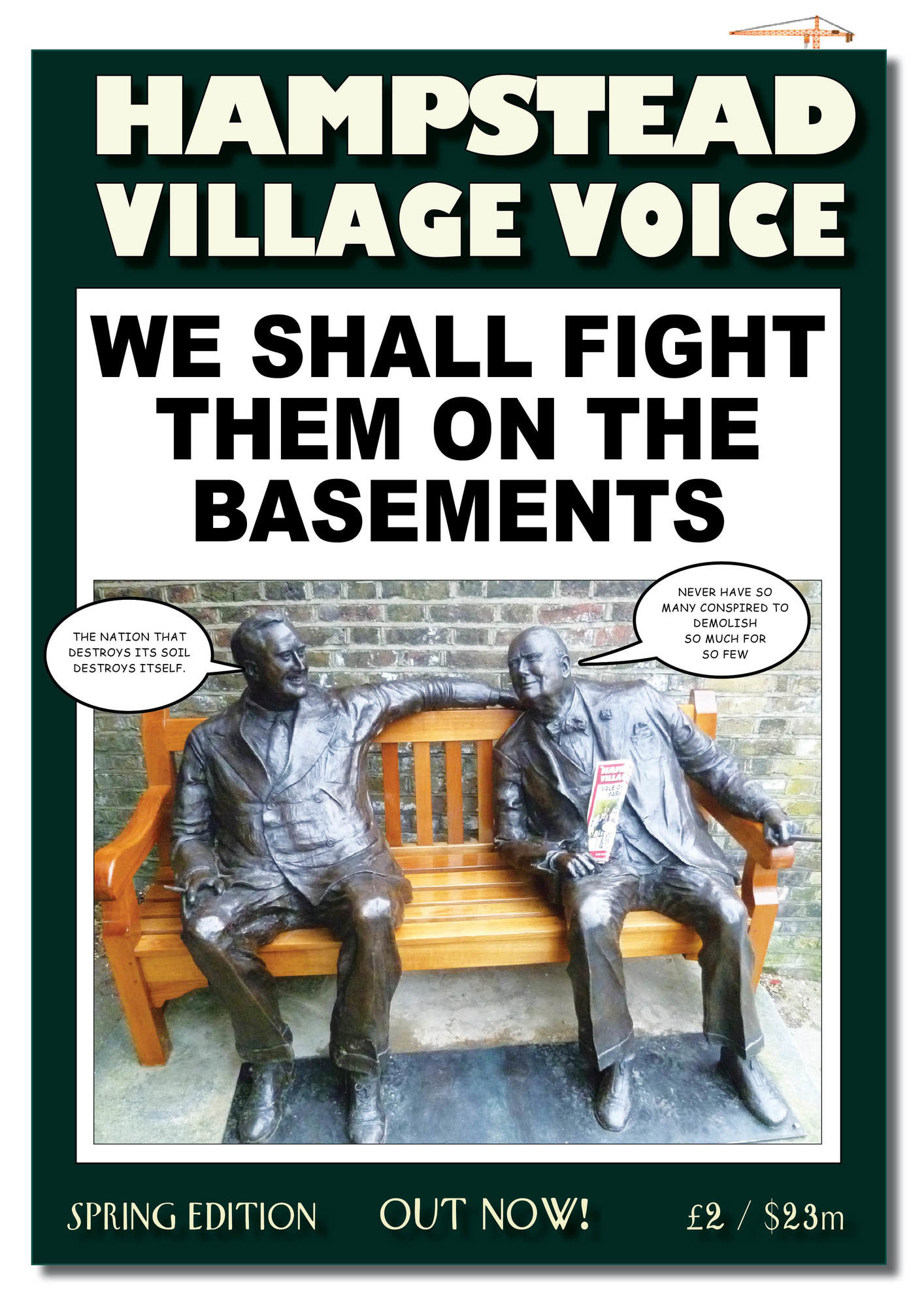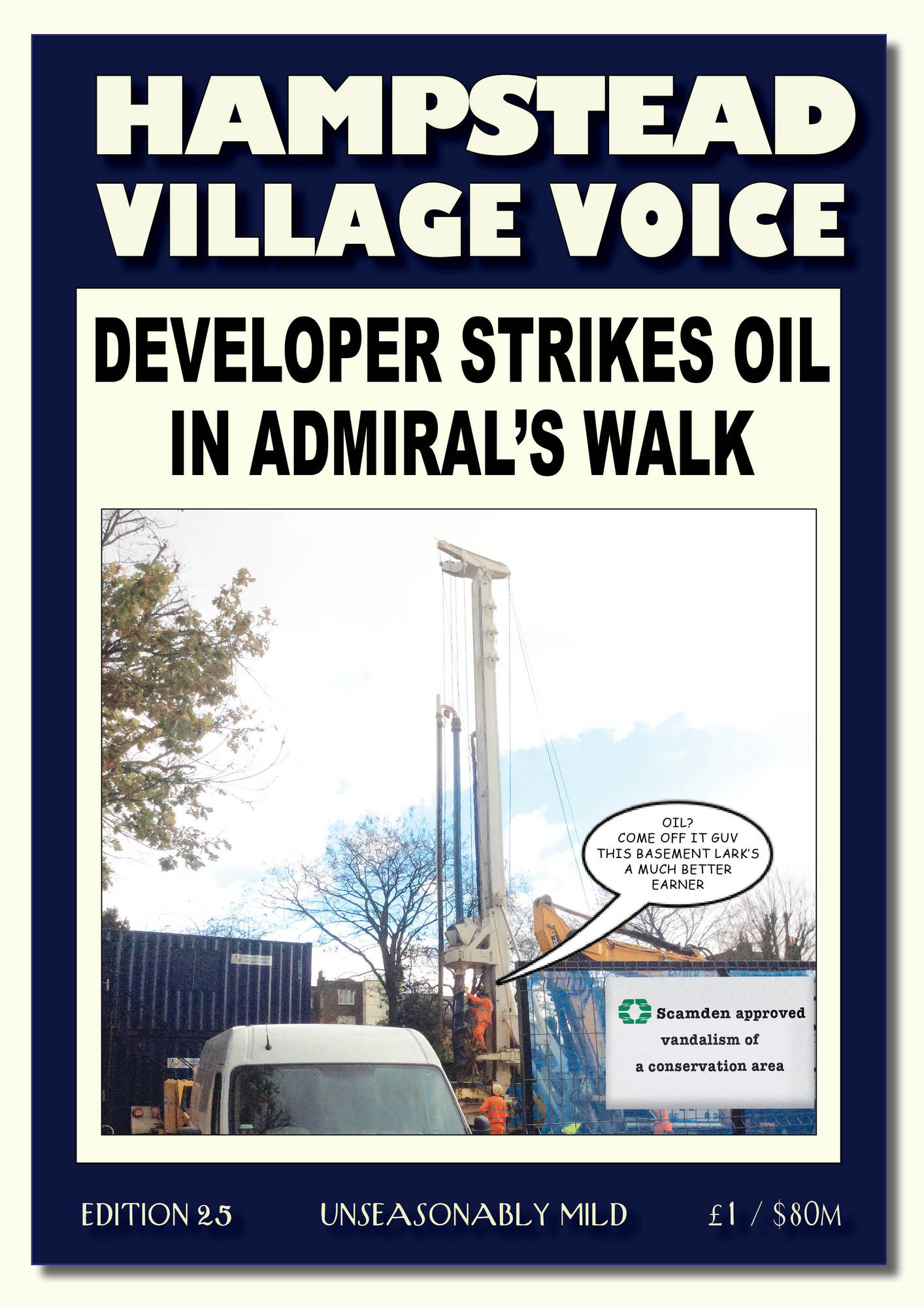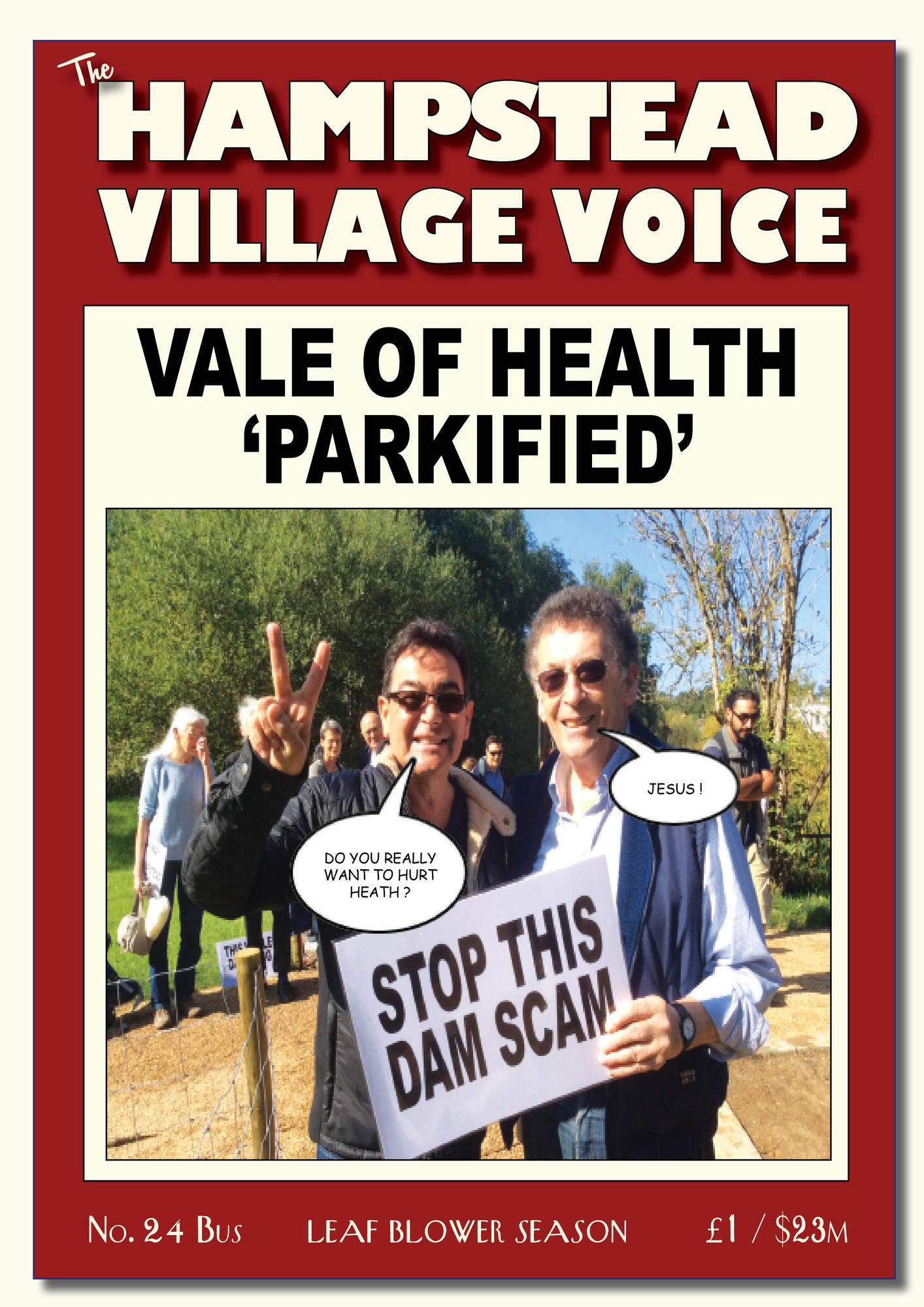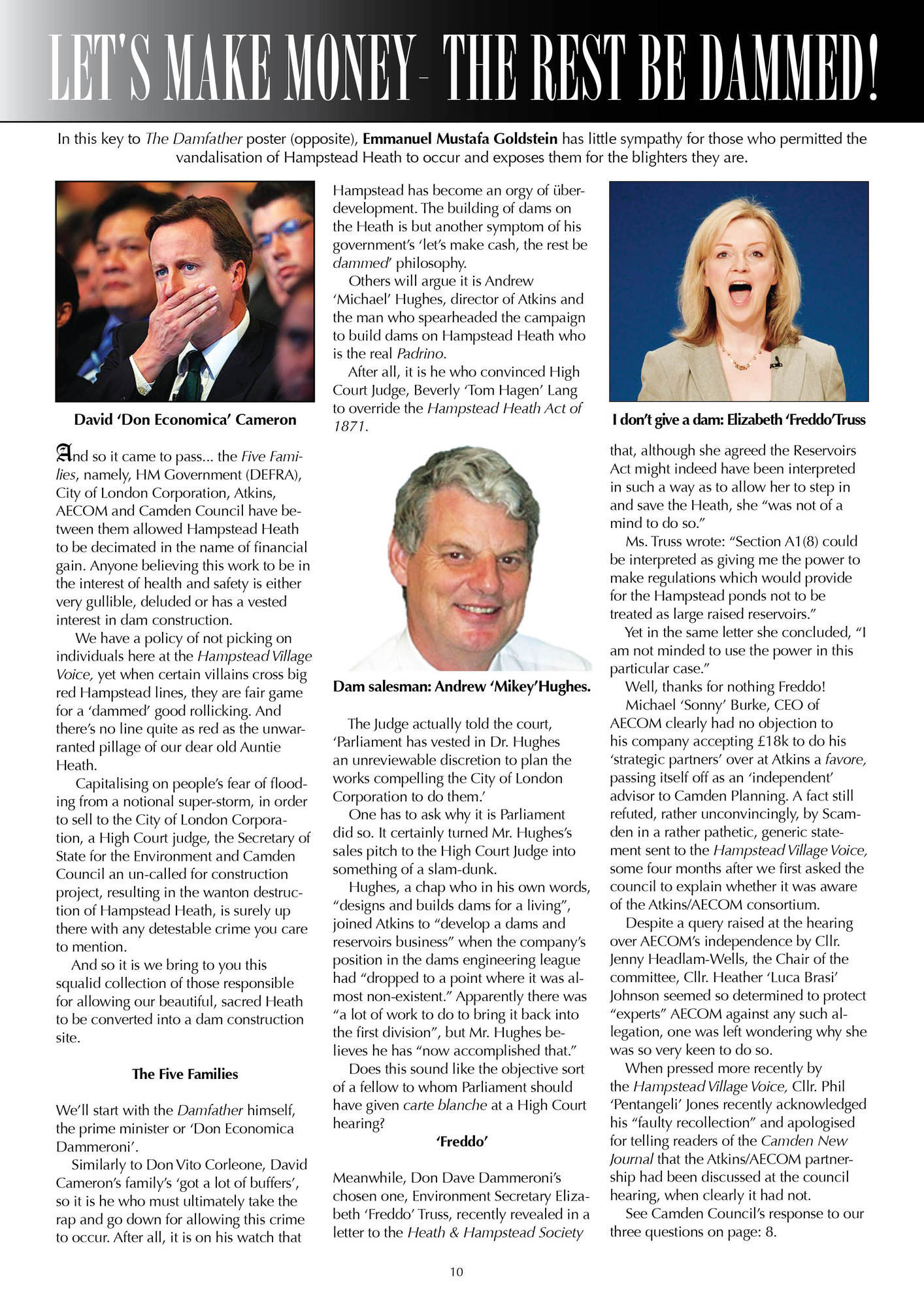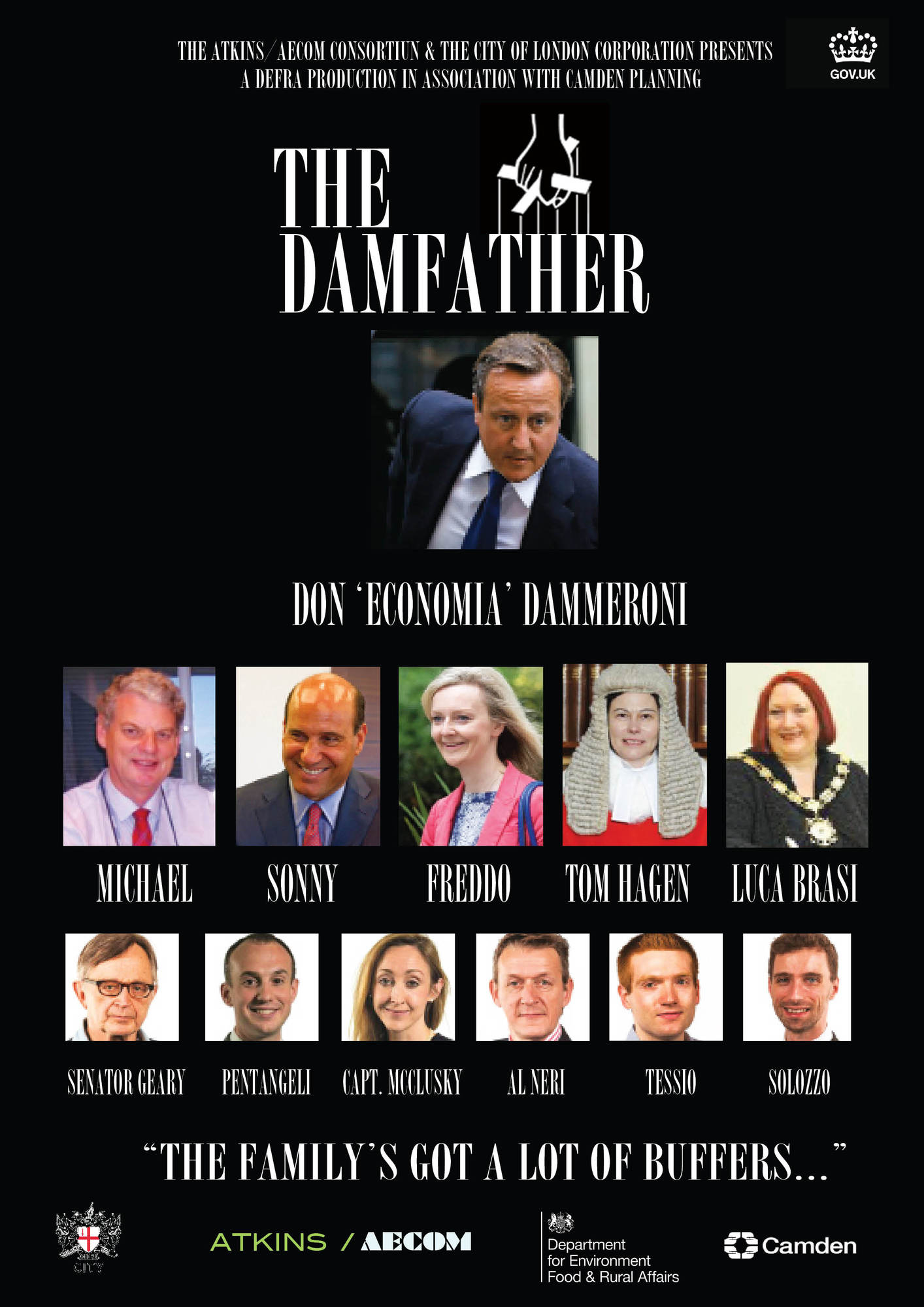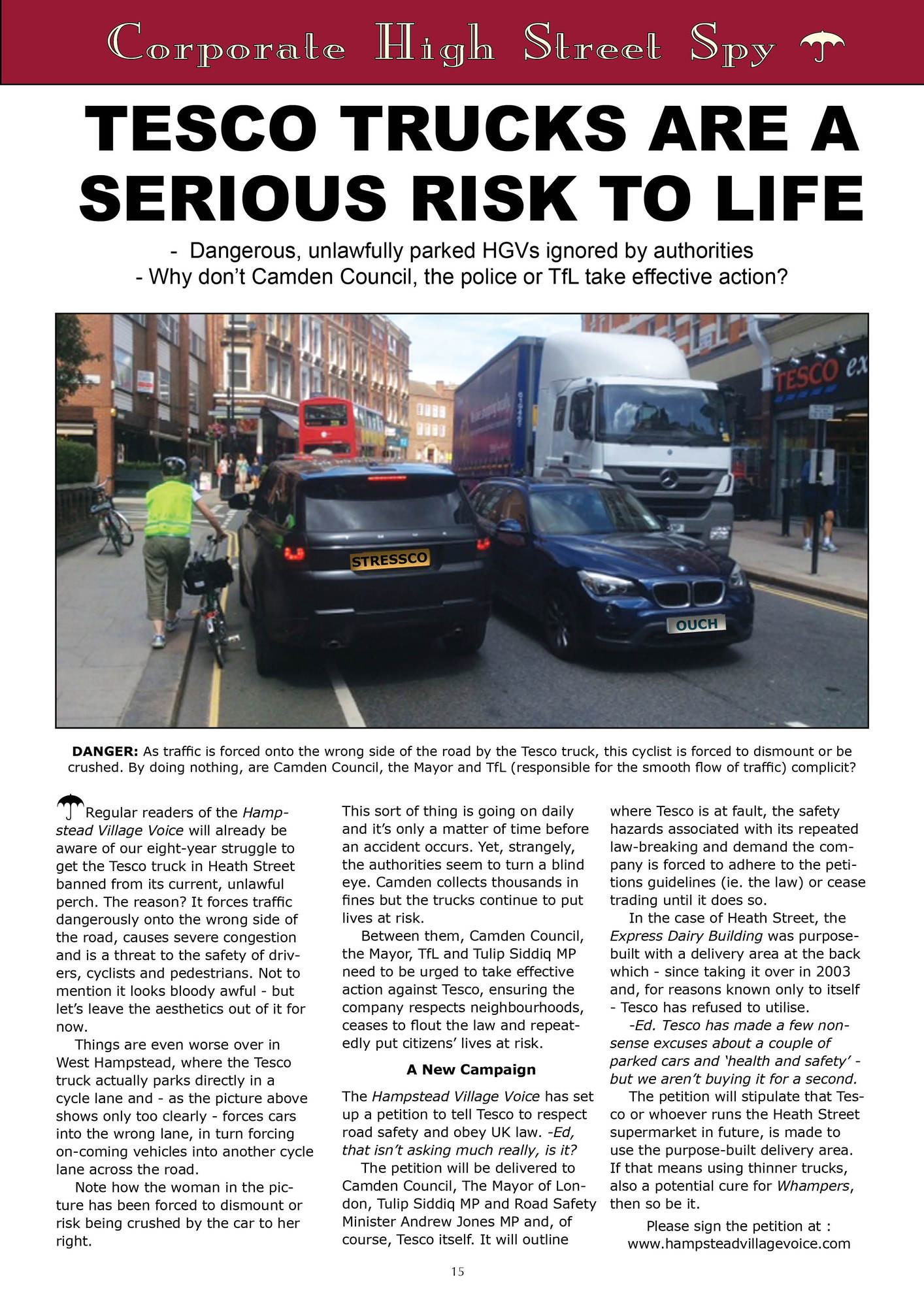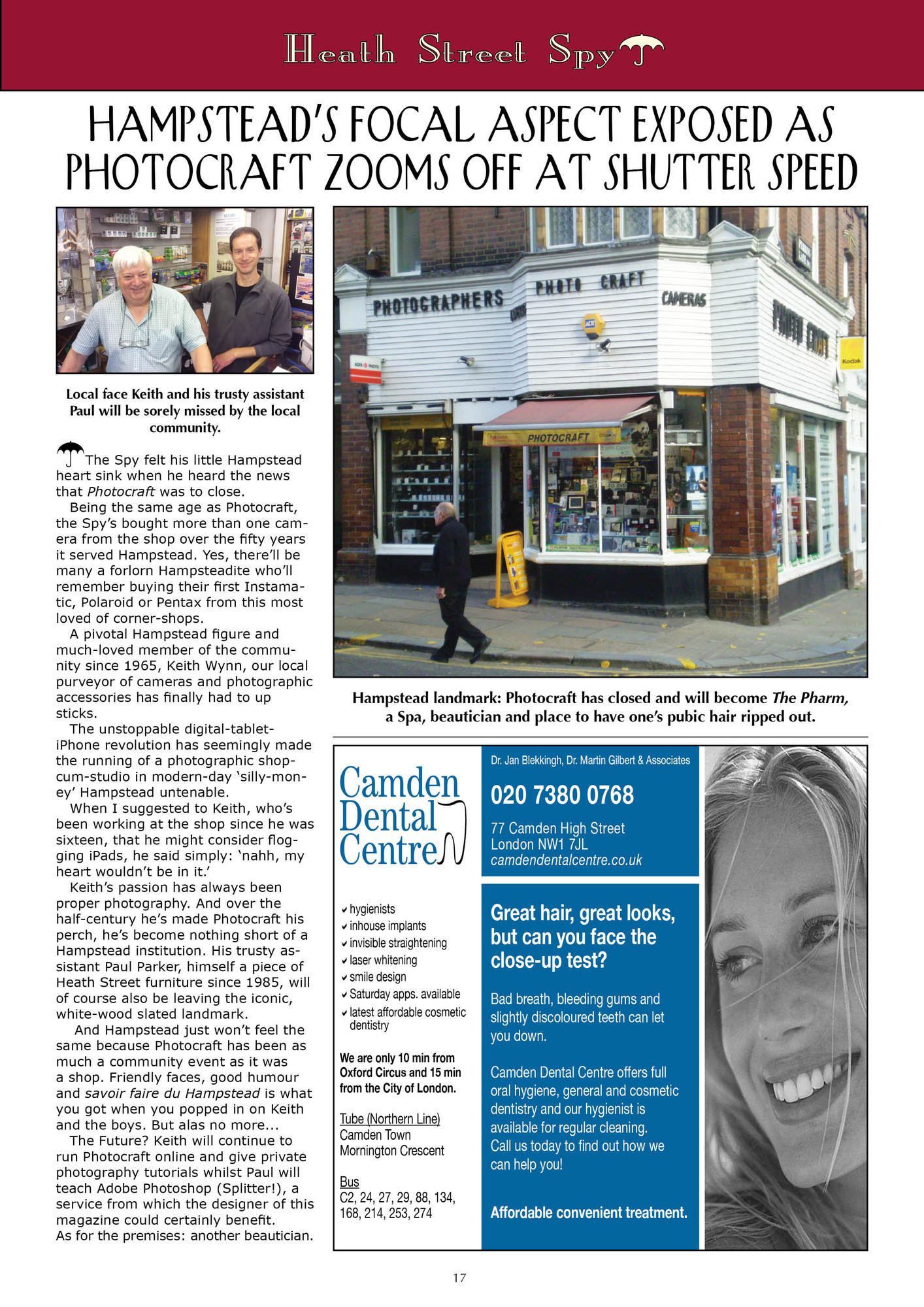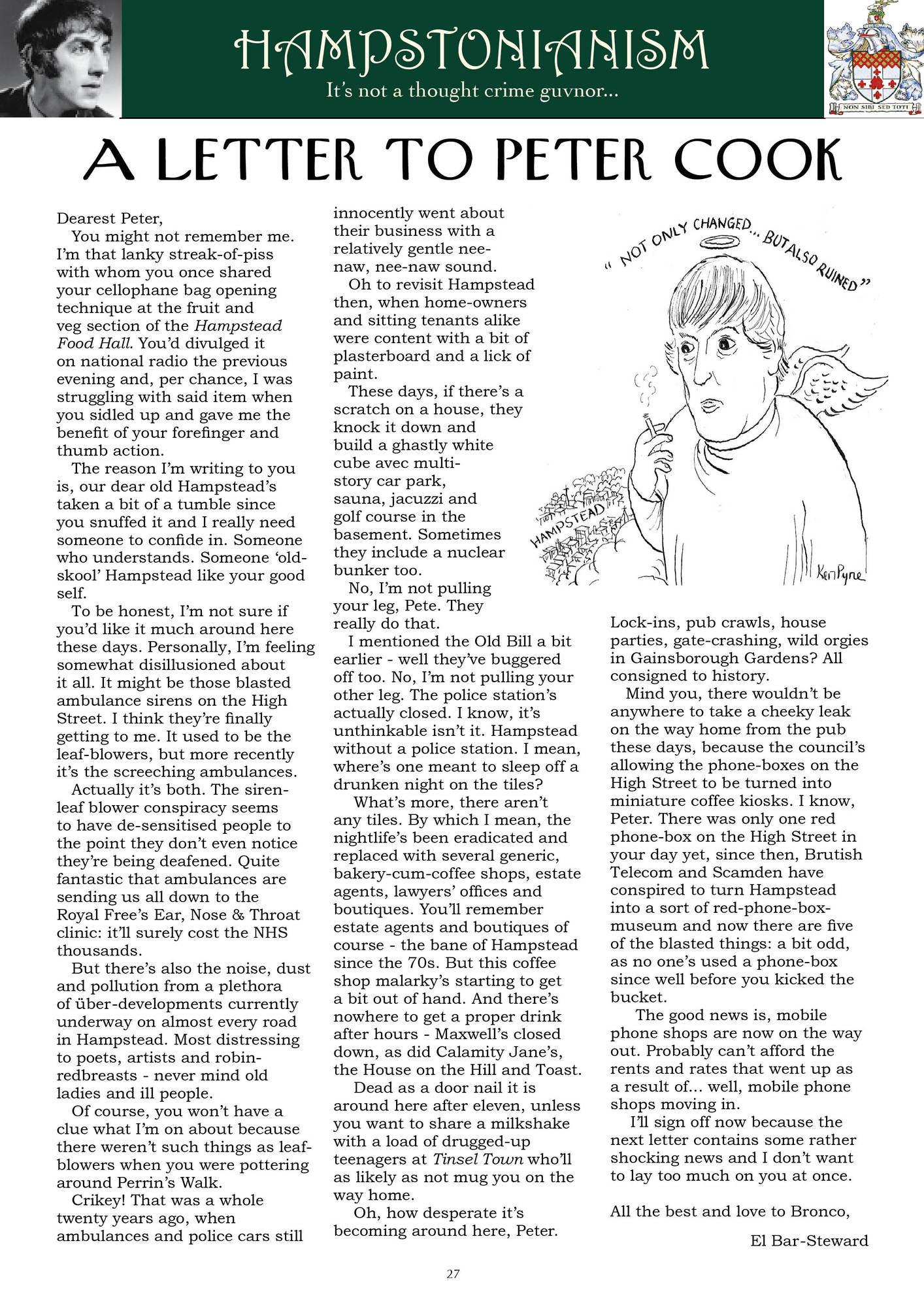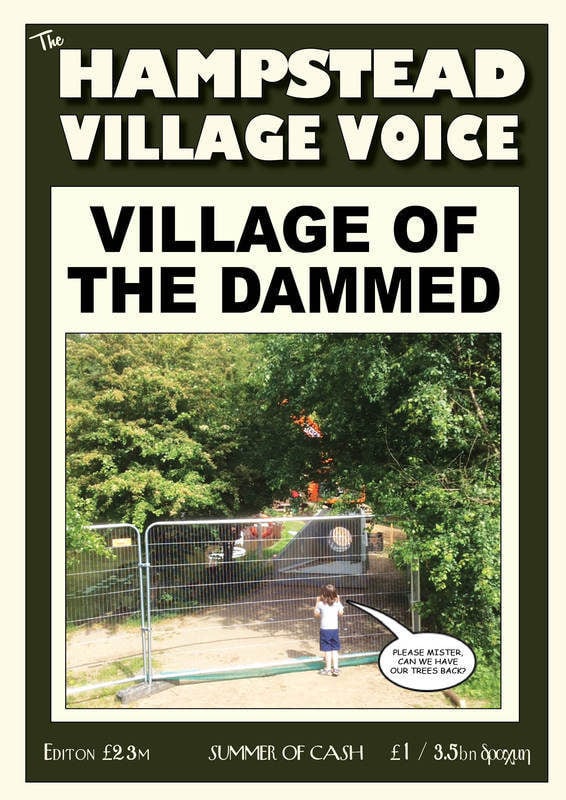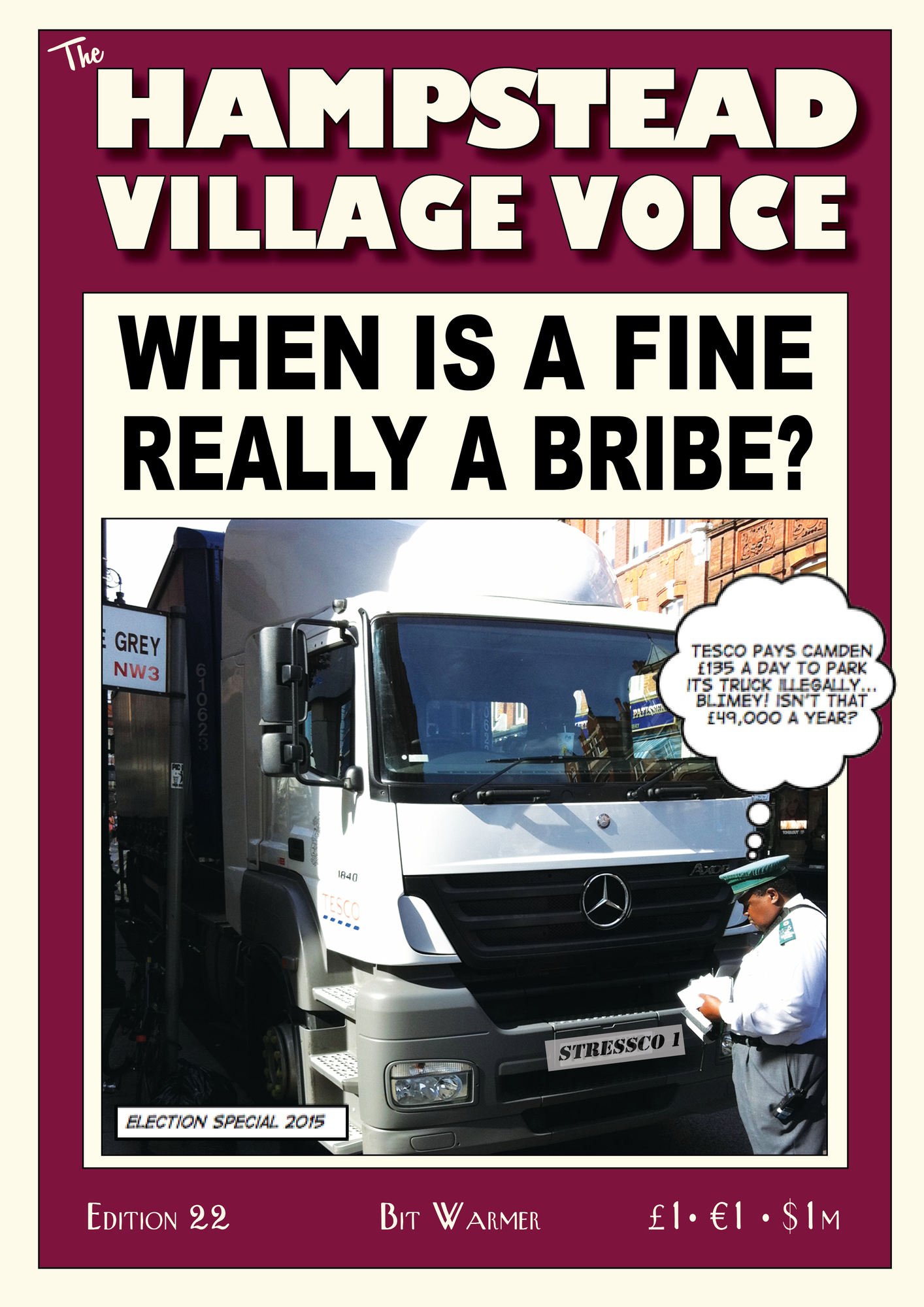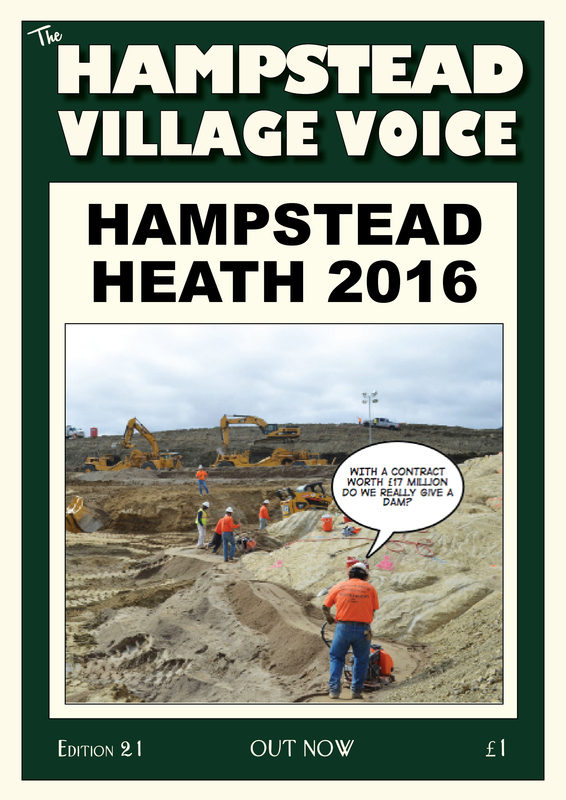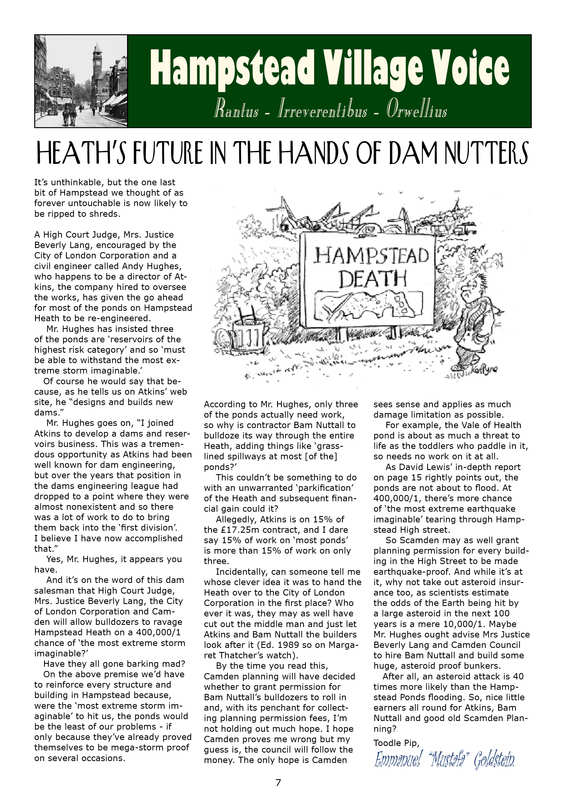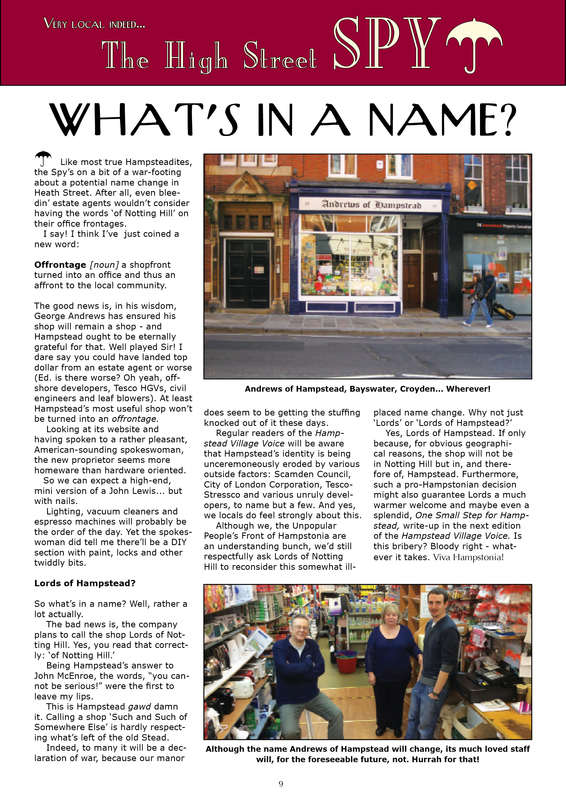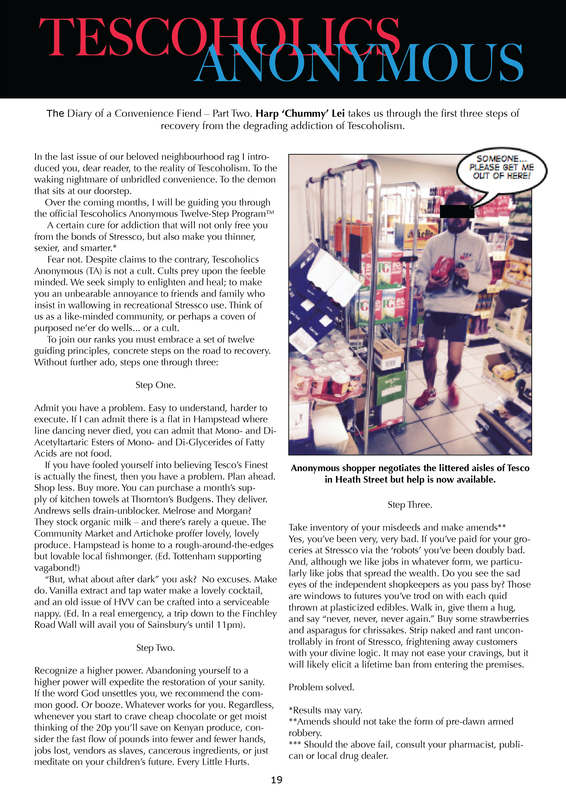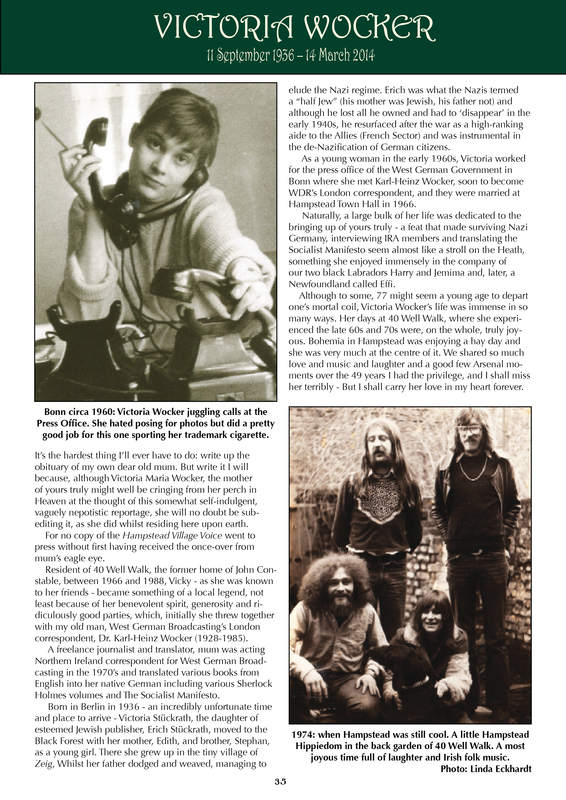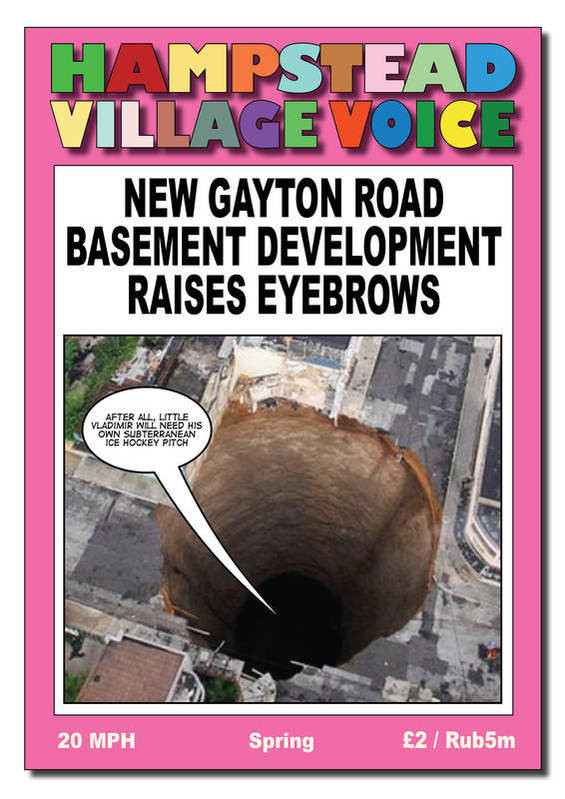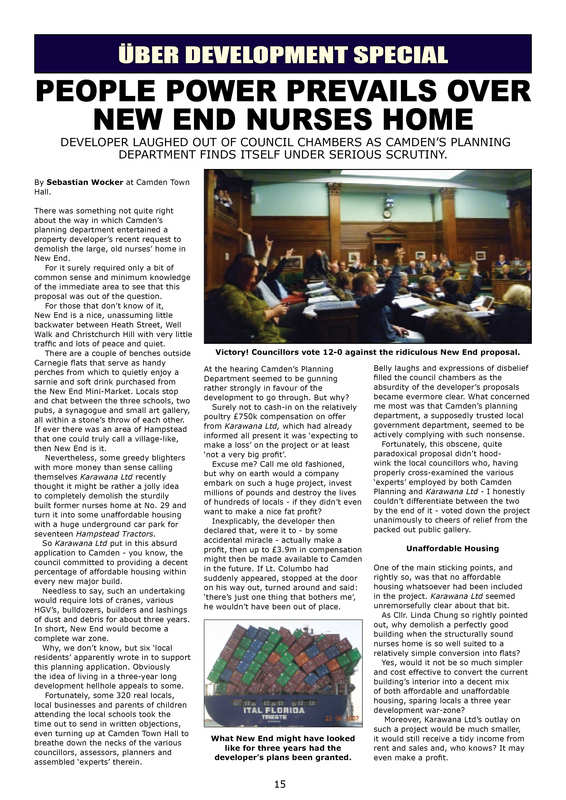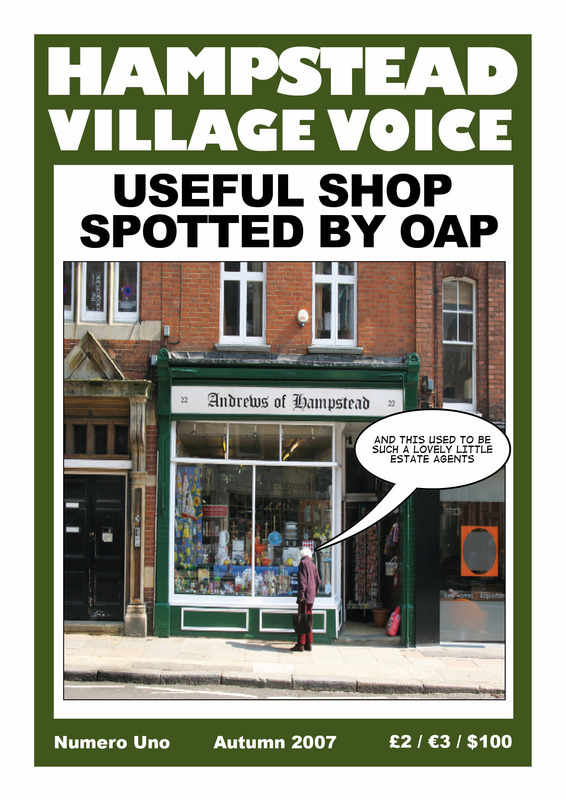 Edition 1 was published in September 2007.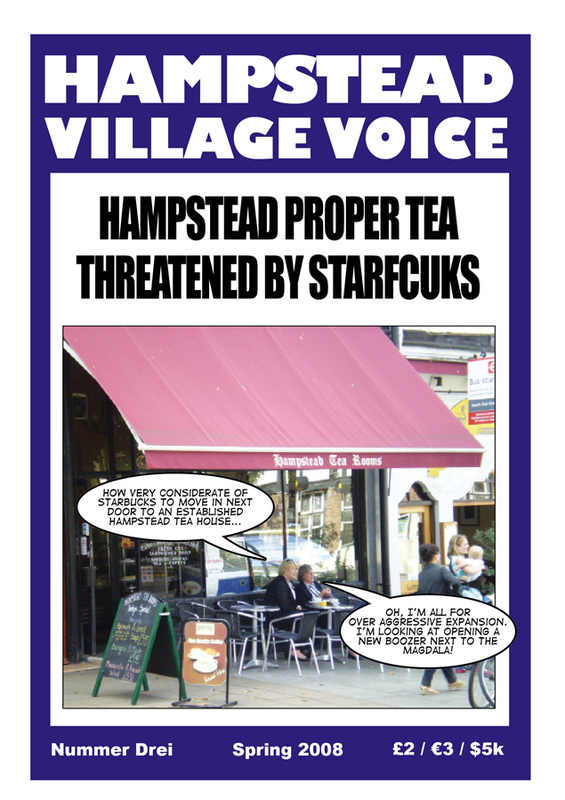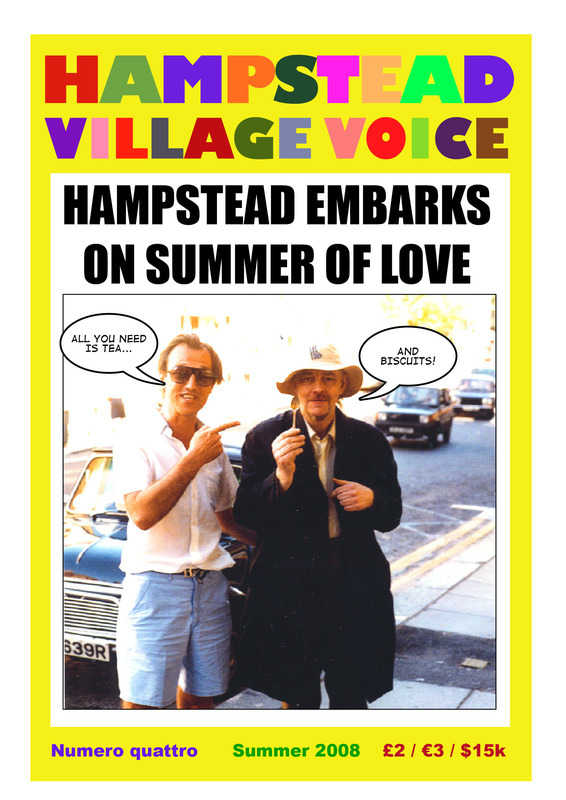 Edition 4 featured Hampstead legend Bronco John.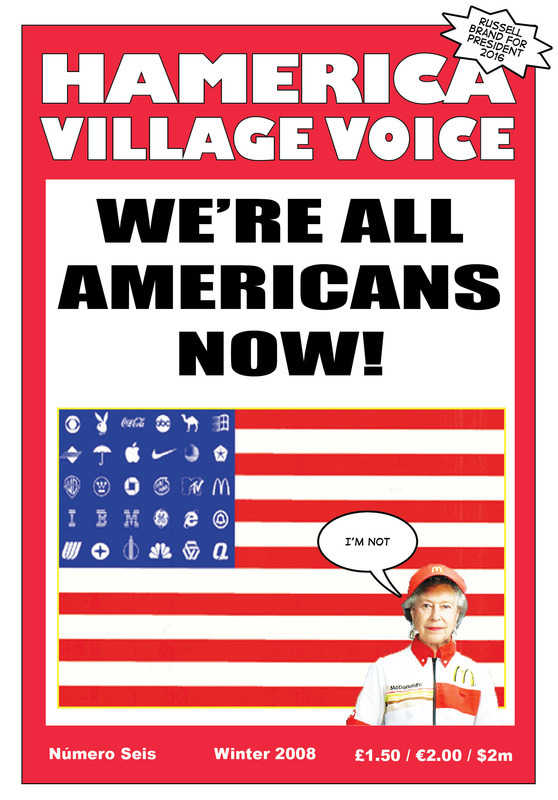 Edition Six of the Hampstead Village Voice which came out in 2008 nearly had the editor sued by various corporations, sent to Guantanamo for defacing the American flag and hung drawn and quartered at The Tower for treason.
The Hammies 2015
AKA The Hampstead Village Voice Awards 2008, 2010, 2015, 2017 and 2019.
Mr Kelly did such a good job in 2008, we gave him an award in 2010
Have a butcher's at the inaugural Hampstead Village Voice Awards which took place in December 2008 at Burgh House featuring Jon Moss, Henry Kelly and Mustafa Goldstein.
Click on the links below to watch them on You Tube...
Part I
http://www.youtube.com/watch?v=2nH9dzJRvjs
Part II
http://www.youtube.com/watch?v=mzdEt5SxLQ4&feature=related
Part III
http://www.youtube.com/watch?v=yNCiOBw8QCU&feature=related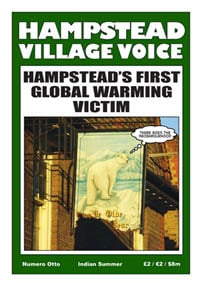 We're not sure why the cover to edition 8 came out so small but, hey - isn't it lovely!
The front cover of edition 13.
The Map of Hampstonia was first published in edition 8 and republished in edition 13 as part of the Hampstonian Constitution and, yes, the editor is mentally ill.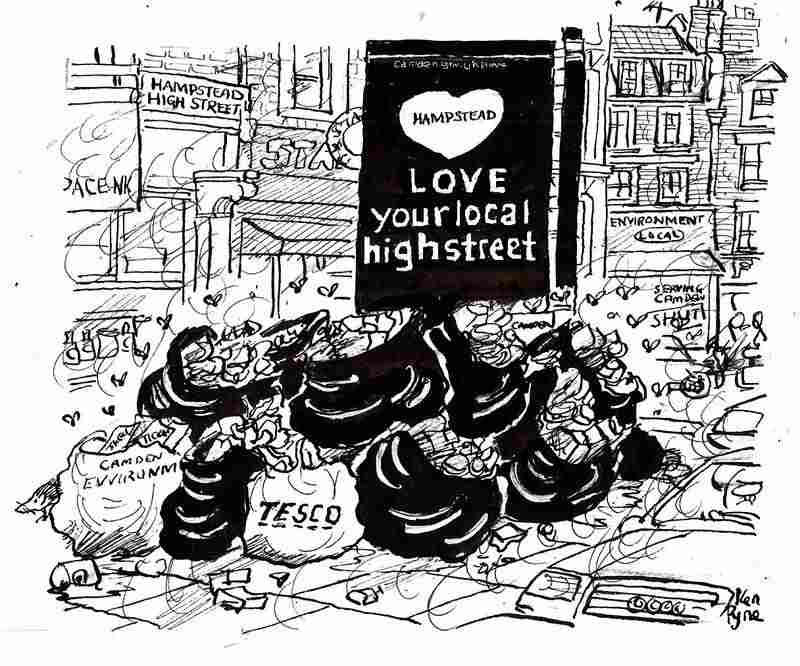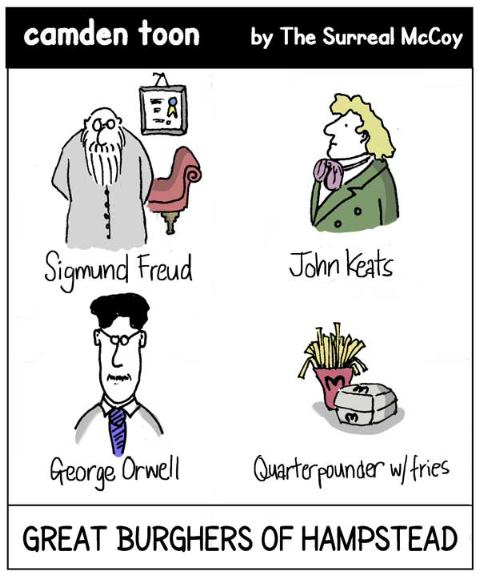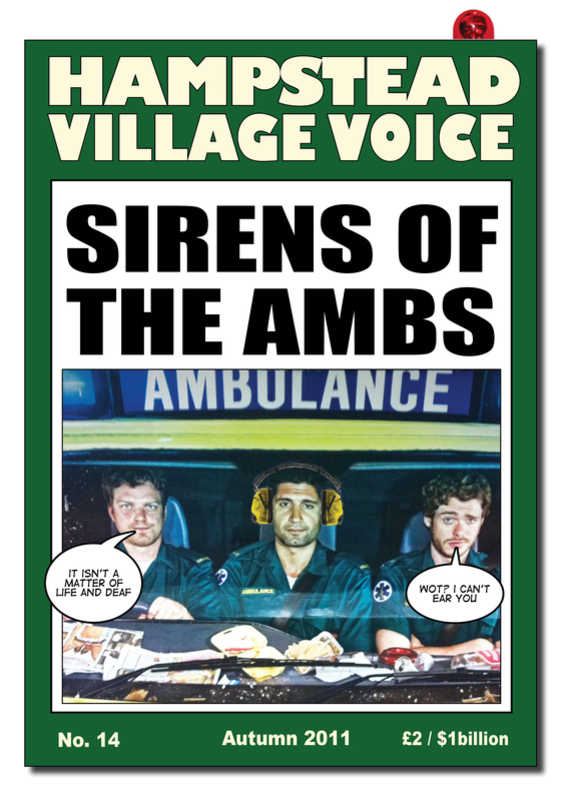 Contact: [email protected]
Visit the Editors Blog